Chacun chez soi et l'EVO sera bien r'gardé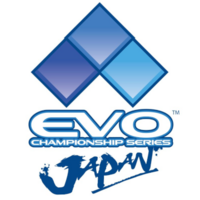 Lancée l'an dernier, la mouture japonaise des célèbres tournois de jeux de combat annuels Evolution Championship Series (ou EVO) a dévoilé en fin de semaine dernière la liste des principaux jeux vidéo sur lesquels les spectateurs auront l'occasion de voir leurs champions s'affronter. La liste, plus courte que les line-up habituels américains, comprend Tekken 7, BlazBlue: Cross Tag Battle, Soul Calibur VI, The King of Fighters XIV, Street Fighter V Arcade Edition et Guilty Gear Xrd REV 2.
Si l'on ne s'étonnera pas de l'absence de certaines licences de jeux de combat très américaines, Mark Julio, responsable du développement international des tournois EVO, regrette de ne pas avoir pu obtenir l'approbation des éditeurs pour tous les jeux initialement envisagés pour la compétition. L'événement se déroulera à Fukuoka du 15 au 17 février.
Source : ANN