La diffusion débutera le 10 janvier au Japon !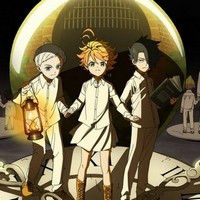 La société Aniplex a mis en ligne sur sa chaîne YouTube une seconde vidéo promotionnelle pour l'adaptation animée du manga de Kaiu Shirai et Posuka Demizu, The Promised Neverland (Yakusoku no Neverland en version originale). Cette dernière comporte des sous-titres anglais. L'animé sera diffusé sur les chaînes japonaises à partir du 10 janvier.
Ci-dessous, les doubleurs et leurs personnages :
- Nao Fujita dans le rôle de Soeur Krone
- Yuko Kaida dans le rôle d'Isabella/Maman
- Shinei Ueki dans le rôle de Don
- Lynn dans le rôle de Gilda
- Shizuka Ishigami dans le rôle de Nat
- Maaya Uchida dans le rôle de Norman
- Sumire Morohoshi dans le rôle de Emma
- Mariya Ise dans le rôle de Ray
- Ai Kayano dans le rôle d'Anna
- Mari Hino dans le rôle de Thoma
- Yûko Mori dans le rôle de Lani
- Ari Ozawa dans le rôle de Conny
- Hiyori Kono dans le rôle de Phil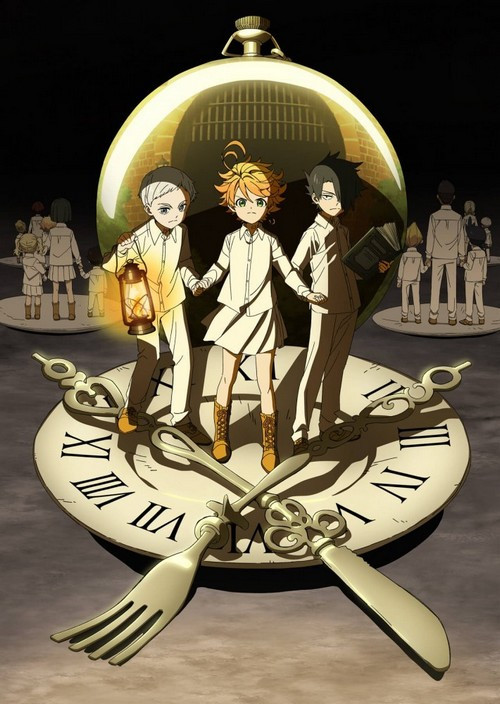 Mamoru Kanbe (Elfen Lied, The Perfect Insider) réalisera l'animé The Promised Neverland au sein des studios d'animation A-1 Pictures et CloverWorks. Toshiya Ono (Gatchaman Crowds, The Perfect Insider) se chargera de la composition de la série tandis que le design des personnages sera adapté pour l'animation par Kazuaki Shimada (Mahô Shôjo Nante Mô Ii desukara). Quant à la musique, elle sera composée par Takahiro Obata. Le groupe de rock UVERworld interprétera le générique d'ouverture, Touch off, tandis que Cö shu Nie se chargera de celui de fermeture ayant pour titre Zettai Zetsumei.
En France, les cinq premiers tomes du manga sont disponibles à la vente chez les éditions Kazé. Au Japon, douze tomes sont parus à ce jour.

Synopsis (éditeur) : Emma, Norman et Ray coulent des jours heureux à l'orphelinat Grace Field House. Entourés de leurs petits frères et sœurs, ils s'épanouissent sous l'attention pleine de tendresse de "Maman", qu'ils considèrent comme leur véritable mère. Mais tout bascule le soir où ils découvrent l'abominable réalité qui se cache derrière la façade de leur vie paisible ! Ils doivent s'échapper, c'est une question de vie ou de mort !
Source : ANN