Give us your predictions, and if you're right, you just might win a Playstation 4 Pro!!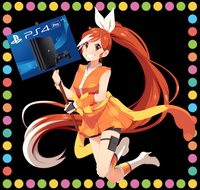 The Anime Awards are just a little more than a day away - that is, the day that we reveal the nominees for this years' Anime Awards and open voting to fans!! We had an incredible panel of 20+ judges sift through the 217+ anime eligible for the coveted title of "Anime of the Year", and over the course of six weeks and two rounds of voting, the judges narrowed it down to just six nominees that we're very excited to reveal to all of you...on Friday at 12:01am Pacific Time.
But here at Crunchyroll HQ in rainy (but still cheery!) San Francisco, we were sitting around and noticed we had a PS4 Pro in our prize area that we hadn't found the right moment for and thought - "this is our moment". We had been looking for ways to see how good the Crunchyroll audience is at picking the nominees for the Anime Awards, so without further delay, here's our "Guess the Nominees and Win a PS4" Sweepstakes!!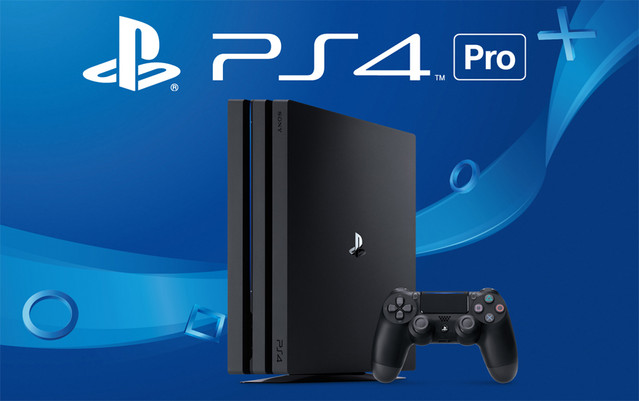 To enter is pretty simple: all you do is take the below image and insert the 2x3 key art for the six anime you think are going to end up as the nominees for the Anime Awards and Tweet it out or post it on Instagram using the hashtag #AnimeAwards. Just stick the key art in the white spaces below using your favorite photo editing software or website, and if you're correct on all six, you'll be put in a raffle to win the PS4 Pro above. With 217 eligible anime and six slots, there are 135,253,554,156 possible combinations and only ONE is correct, so if you get it right, you've got a good chance of taking home the PS4! Here's the "My Anime Awards Prediction" template: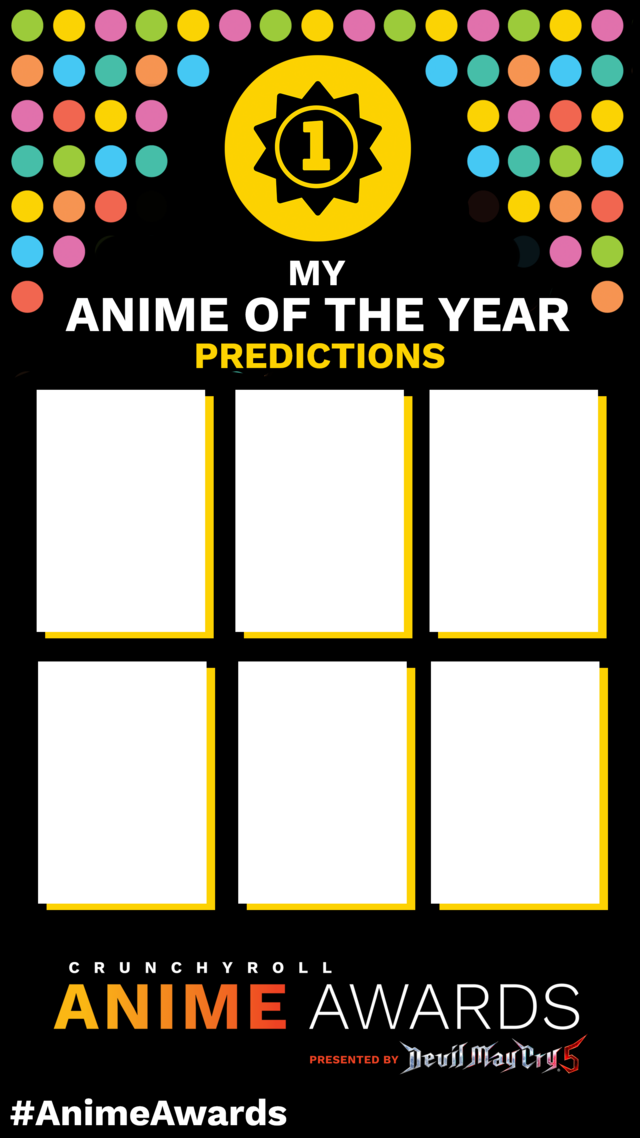 Remember, the qualifications for an anime to be nominated for Anime of the Year are as follows:
Any anime that follows the following criteria is eligible for this category: a) an animated series, b) primary production for the title took place in Japan, c) was broadcast on television or online in Japan, at least in part, during 2018, d) at least one episode received initial legal distribution in the United States of America during 2018.