Its latest fourth tankobon volume hits Japanese stores today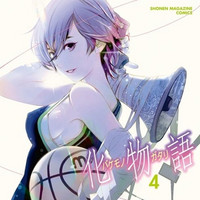 Publisher Kodansha announced today that the manga adaptation of Bakemonogatari, the first installment of Nisio Isin's Monogatari fantasy light novel series, has printed over one million copies with its already published three tankobon volumes.
The adaptation illustrated by 46-year-old artist Oh!great, best known for his Tenjho Tenge and Air Gear series, has been serialized in Weekly Shonen Magazine since its 15th issue of 2018 published on March 14, 2018.
One of the reasons for its strong sales is the two bonuses included in the tankobon's special editions: newly-written short stories by the novel author and illustration cards by various manga artists. The manga's latest fourth volume was released in Japan today, January 17, and its 1,480-yen special edition comes with a short story "Mayoi Ghost" (A Stray Ghost) and illustration cards by
the artists below:
Hiromu Arakawa (Fullmetal Alchemist)
Mitsru Hattori (Sankarea)
Atsushi Uchiyama (Sekai ka Kanojo ka Erabenai)
Akira Sugito (Boku Girl)
Yuki Urushibara (Mushishi)
Atsuya Uki (Cencoroll)
Hiroyuki (Aho Girl)
Kaihei Nakahara (Ikenai Kanojo no Otetsudai)
Shizumu Watanabe (Real Account).
Hanging banners to announce the record are now displayed on Kodansha's main building.
実は、年始から講談社本館に漫画『#化物語』の垂れ幕が掲出されています。#化物語漫画化 pic.twitter.com/XnpNMUYb25

— 化物語 【④巻本日発売/漫画公式】 (@BKMNGTR_IxI) 2019年1月16日
4th tankobon volume special/regular editions
漫画『#化物語』④巻、特装版・通常版、そして紙版・デジタル版ともに本日発売です!????

特装版 https://t.co/BaTvYNfMV2
通常版 https://t.co/lxpHH3ehel

累計100万部突破でキャンペーンも色々展開中!
よろしくお願いします!#化物語漫画化 pic.twitter.com/LeFMJC4tC8

— 化物語 【④巻本日発売/漫画公式】 (@BKMNGTR_IxI) 2019年1月17日
1st and 2nd volume regular edition covers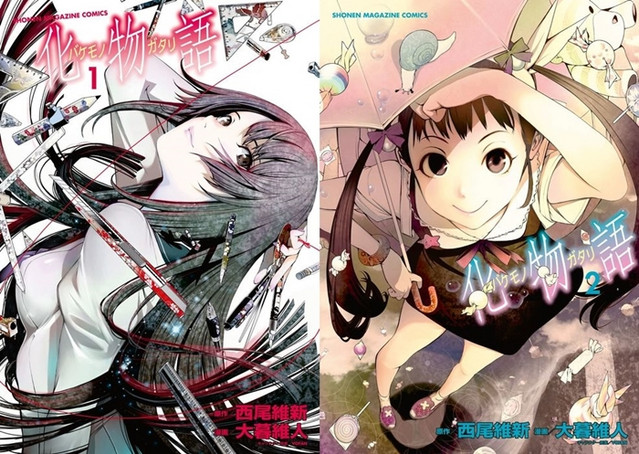 3rd and 4th volume covers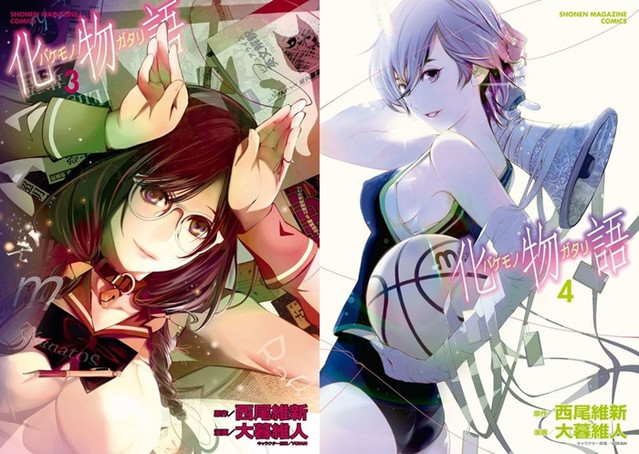 ---
Source: "Bakemonogatari" manga official Twitter
©Nisio Isin, Oh!great/Kodansha