Será el que adapte la sexta novela de la obra original.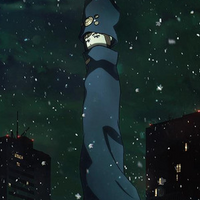 La web oficial de la adaptación televisiva animada de las novelas Boogiepop and Others escritas por Kouhei Kadono e ilustradas por Kouji Ogata ha revelado que la serie adaptará la novela Boogiepop at Dawn, la sexta de la serie, con sus episodios 10 a 13. Los episodios se emitirán de forma conjunta como un especial de dos horas el día 23 de febrero en AT-X, llegando en los próximos días a otras cadenas.
El anime se encuentra adaptando actualmente las novelas Boogiepop Returns: VS Imaginator, las que son la segunda y tercera novela de la serie. En sus tres primeros episodios se adaptó la primera novela, y hay planes también de adaptar la quinta, Boogiepop Overdrive: The Piper, aunque no se especifica cuándo se estrenará esta historia.
Boogiepop and Others se estrenaba el pasado 4 de enero y puede verse vía Crunchyroll, siendo Shingo Natsume su director bajo Madhouse.
Fuente: ANN