MAPPA works on anime production with Jun Shishido (Hajime no Ippo) directing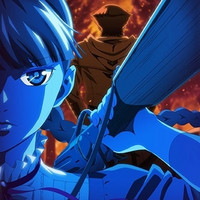 Japanese manga writing duo MAYBE's dark fantasy manga Katsute Kami Datta Kemono-tachi e/To the Abandoned Sacred Beasts will get its TV anime adaptation by MAPPA (In This Corner of The World, Kakegurui) sometime in 2019. This is their second work to have its anime adaptation following Dusk Maiden of Amnesia in 2012.
The anime's official website and Twitter have opened with a teaser visual. Jun Shishido (Hajime no Ippo) is served as director, alongside series composition writer Shigeru Murakoshi (Zombie Land Saga) and anime character designer/series composition writer Daisuke Niinuma (DAYS chief animation director).
【『かつて神だった獣たちへ』2019年TVアニメ化!】
ここまでの発表は本日オープンしたアニメ公式サイトでもご覧いただけます。

今後の発表にもご注目ください。 #かつ神 #katsukamihttps://t.co/avIT7EOdI0

— TVアニメ『かつて神だった獣たちへ』 (@katsukami_anime) 2019年2月5日
The manga has been serialized in Kodansha's Bessatsu Shonen Magazine since its July 2014 issue, and
the latest ninth tankobon volume is set to be released on February 8, 2019. Its English edition has been
published by Vertical in North America since May 2016. The publisher introduces the story of its first
volume as below:
During a protracted civil war that pitted the North against the South, the outnumbered Northerners used
dark magical arts to create monstrous super-soldiers—Incarnates. Now that the war has ended, those
Sacred Beasts must learn how to make their way in a peaceful society, or face death at the hands of a
Beast Hunter....
Nancy Schaal Bancroft, the daughter of an Incarnate soldier who met an untimely end at the hands of
one such Beast Hunter, turns to hunting the hunter herself. But once she catches up with her quarry,
she discovers hard truths about the lives of the Incarnates...
Hank, the protagonist who has been travelling as a Beast Hunter is voiced by Katsuyuki Konishi (Tank Top
Master in One-Punch Man)
【『かつて神だった獣たちへ』2019年TVアニメ化!】
\キャスト発表①/

"獣狩り"として旅を続ける主人公・ハンクを小西克幸さんが担当!
小西さんからのコメントをご紹介します! #かつ神 #katsukamihttps://t.co/XbTunXEq18 pic.twitter.com/6eRaHBG522

— TVアニメ『かつて神だった獣たちへ』 (@katsukami_anime) 2019年2月5日
Nancy Schaal Bancroft, who has been looking for the man who killed her father is played by Ai Kakuma (Isuzu
Sento in Amagi Brilliant Park).
【『かつて神だった獣たちへ』2019年TVアニメ化!】
\キャスト発表②/

"擬神兵"の父を殺した男を探す少女・シャール役には加隈亜衣さんが決定!
加隈さんからのコメントをご紹介します! #かつ神 #katsukamihttps://t.co/XbTunXmP9A pic.twitter.com/SfQ7uN00Uu

— TVアニメ『かつて神だった獣たちへ』 (@katsukami_anime) 2019年2月5日
Manga's 1st and 9th volume covers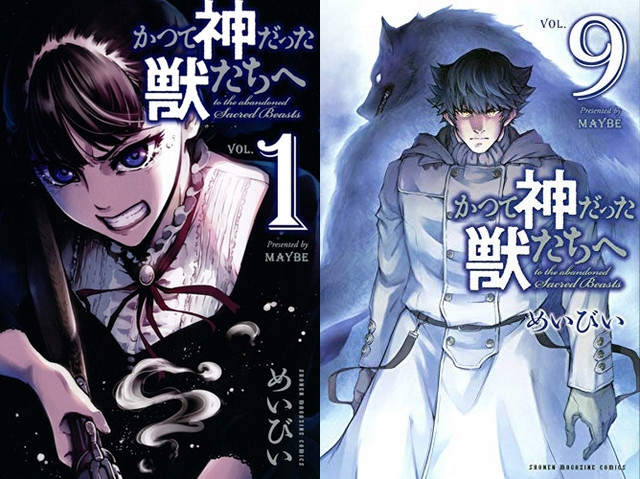 ---
Source: TV anime "To the Abandoned Sacred Beasts" official website / Twitter
©MAYBE, KODANSHA/KATSUKAMI Production Committee