The TV anime's first four episodes will be screened in Ikebukuro on March 10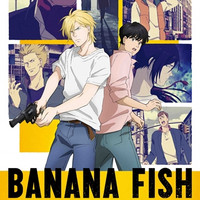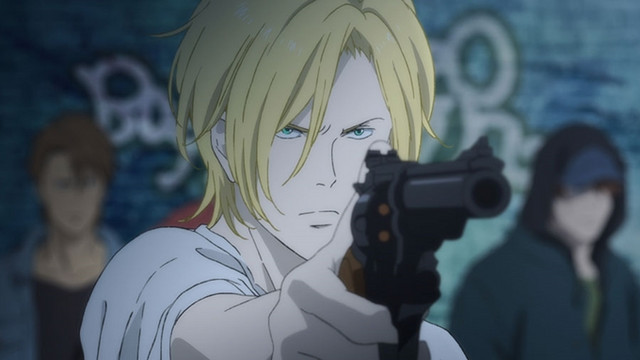 Tokyo Anime Award Festival announced on February 15 that the TV anime BANANA FISH based on Akimi
Yoshida's crime action manga of the same name was chosen as this year's "Anime Fan Award" title from
the 100 titles. The TV anime animated by MAPPA was aired for 24 episodes from July to December 2018.
To celebrate the award, a special screening of the anime's first four episodes will be held at the Cine
Libre theater in Ikebukuro at 16:00 on March 10.
For the award, top 100 anime titles (90 TV series and ten feature films) were first chosen by fans' online
votes from a total of 524 titles aired/released in Japan between October 15, 2017, and October 13, 2018.
Then the Grand Prix winner of "Anime of The Year" will be chosen by industry experts (producers, creators,
broadcasters, critics, staff members of animation shops, etc.). Meanwhile, the winner of "Anime Fan Award"
was decided by another online votes on Twitter by fans, which was held from January 14 to February 13.
---
"Anime Fan Award 2019" Top 50 titles
1. "BANANA FISH" - 68,507 votes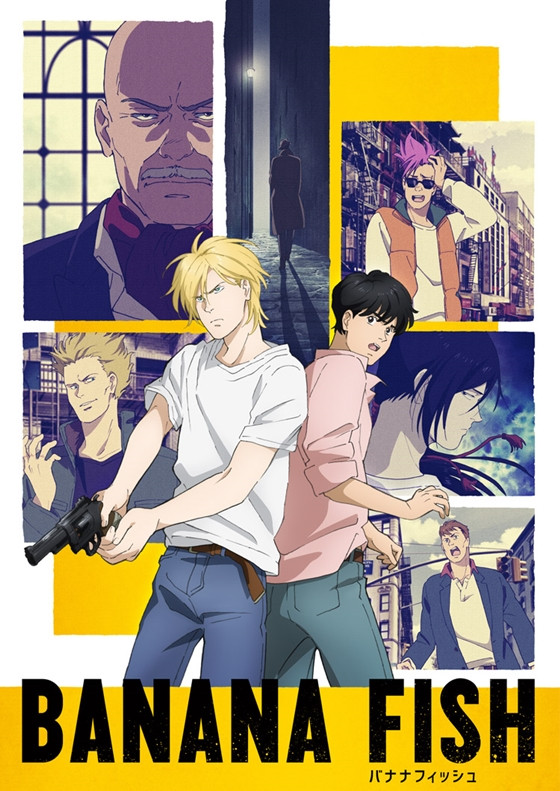 ©Akimi Yoshida, Shogakukan/Project BANANA FISH
2. "Mr. Osomatsu Second Season" - 46,122
3. "Dream Festival! R" - 22,334
4. "Run with the Wind" - 17,047
5. "Detective Conan Zero the Enforcer" - 16,621
6. "DYNAMIC CHORD" - 14,249
7. "Yowamushi Pedal GLORY LINE" - 11,045
8. "Attack on Titan Season 3" - 10,804
9. "Free!−Dive to the Future−" - 10,305
10. "Zombie Land Saga" - 9,683
11. "Bloom Into You" - 9,044
12. "A Place Further than the Universe" - 7,633
13. "IDOLiSH7" - 5,432
14. "Blood Blockade Battlefront & Beyond" - 4,455
15. "Liz and the Blue Bird" - 4,399
16. "SSSS.GRIDMAN" - 3,775
17. "Laid-Back Camp" - 3,090
18. "DAKAICHI -I'm being harassed by the sexiest man of the year-" - 2,756
19. "Cells at Work!" - 2,685
20. "Shinkansen Henkei Robo Shinlkalion The Animation" - 2,165
21. "Violet Evergarden" - 2,052
22. "Asobi Asobase" - 1,907
23. "Land of the Lustrous" - 1,890
24. "Mitsuboshi Colors" - 1,780
25. "JoJo's Bizarre Adventure: Golden Wind" - 1,758
26. "Yuki Yuna is a Hero: Washio Sumi Chapter/hero Chapter" - 1,757
27. "Lupin The Third Part 5" - 1,717
28. "Goblin Slayer" - 1,698
29. "Golden Kamuy First & Second Season" - 1,613
30. "The [email protected] SideM" - 1,600
31. "Idol Time Pripara" - 1,593
32. "Umamusume: Pretty Derby" - 1,567
33. "POP Team Epic" - 1,496
34. "Overlord II & III" - 1,408
35. "Shoujo Kageki Revue Starlight" - 1,395
36. "Rascal Does Not Dream of Bunny Girl Senpai" - 1,226
37. "That Time I Got Reincarnated as a Slime" - 1,192
38. "Gintama. Shirogane no Tamashii-hen" - 1,160
39. "Hozuki's Coolheadedness 2" - 1,141
40. "My Hero Academia Third Season" - 1,117
41. "Steins;Gate 0" - 1,033
42. "Natsume's Book of Friends the Movie: Tied to the Temporal World" - 1,000
43. "Encouragement of Climb Third Season" - 976
44. "Zoku Touken Ranbu -Hanamaru-" - 923
45. "HINAMATSURI" - 910
46. "Bungo Stray Dog Dead Apple" - 846
47. "March comes in like a lion. Second Season" - 842
47. "Katana Maidens ~ Toji No Miko" - 842
49. "Karakai Jozu no Takagi-san" - 828
50. "Hakata Tonkotsu Ramens" - 770
---
Source: Tokyo Anime Award Festival