Mitsuo Iwata, Kenichi Suzumura, Miyu Irino, Hiroshi Kamiya, Daisuke Namikawa, and more!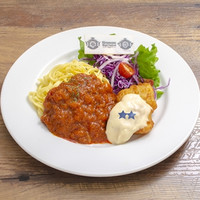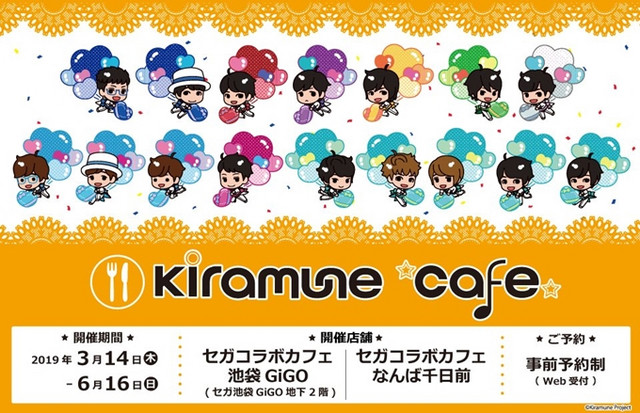 Sega Entertainment will start offering special menu inspired by popular anime voice actors who
belong to BANDAI NAMCO Arts' record label Kiramune at its Sega Collabo Cafe's Ikebukuro GiGo
store in Tokyo and Namba Sennichimae store in Osaka from March 14, 2019.
The label was established to expand the personal activity fields of anime voice actors using their
voices in April 2009. The voice actors who are featured in the collaboration are: '
Mitsuo Iwata (Kaneda in AKIRA)
Kenichi Suzumura (Shinn Asuka in Mobile Suit Gundam SEED Destiny)
Miyu Irino (Haku in Spirited Away)
Hiroshi Kamiya (Levi Ackerman in Attack on Titan)
Daisuke Namikawa (Goemon Ishikawa in Lupin The Third)
Tetsuya Kakihara (Simon in Tengen Toppa Gurren Lagann)
Nobuhiko Okamoto (Kastuki Bakugo in My Hero Academia)
Takuya Eguchi (Hachiman Hikigaya in My Youth Romantic Comedy Is Wrong, As I Expected)
Ryohei Kimura (Ryota Kise in Kuroko's Basketball)
Tsubasa Yonaga (Aichi Sendou in Cardfight!! Vanguard)
Hiroyuki Yoshino (Allelujah Haptism in Mobile Suit Gundam 00)
Yuto Uemura (Hiro in Darling in the Franxx)
Shoya Chiba (Hayato Akiyama in The [email protected] SideM)
Yuya Hozumi (Nanao Hidaka in Dream Festival!R)
Shun Horie (Satou Pendragon in Death March to the Parallel World Rhapsody)
Takuto Yoshinaga (Arato Endoh in BEATLESS)
The "Kiramune Cafe" menu and limited goods below will be offered at the two store between March 14
and June 16, 2019.
Drinks inspired by the voice actors and their units (600 yen)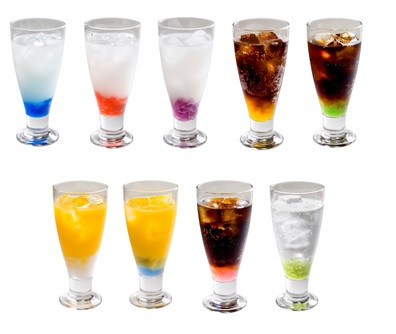 Coasters for the drink menu

CONNECT (Miyu Irino & Hiroshi Kamiya)'s tomato pasta plate (1,200 yen/March 14-April 25)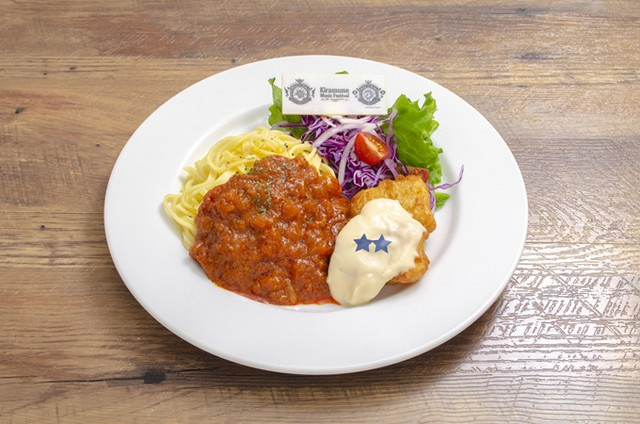 Daisuke Namikawa, Tetsuya Kakihara, and Hiroyuki Yoshino's cutlet curry (1,200 yen/March 14-April 25)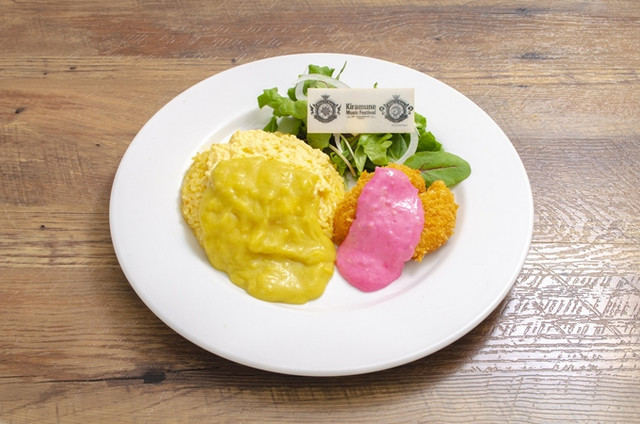 Luncheon mats for the food menu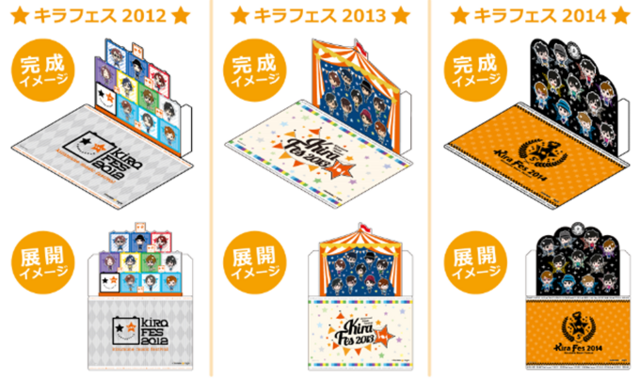 Nobuhiko Okamoto & Trignal's honey brule (1,200 yen/March 14-April 25)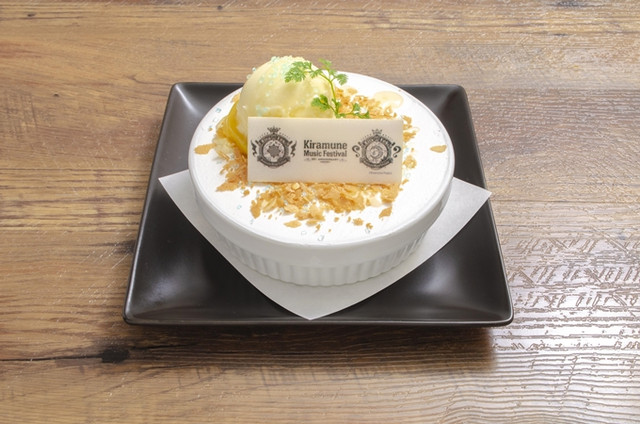 Parfait (900 yen/March 14-April 25)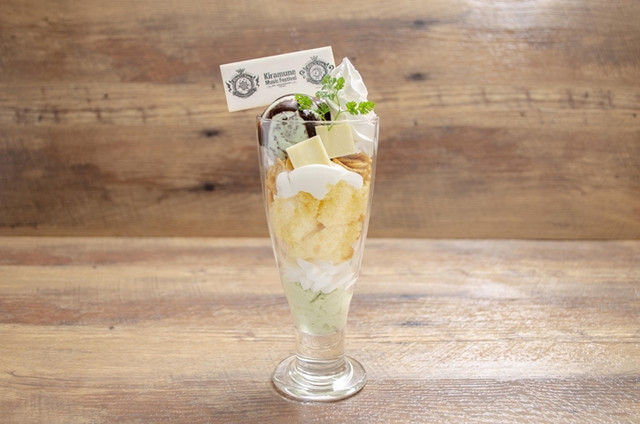 Kiramune 10th anniversary cake (3,000 yen/March 14-June 16)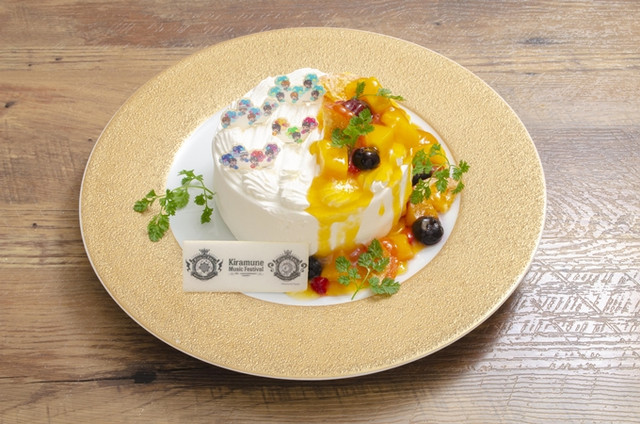 ---
"Kiramune Cafe" limited goods:
Acryl badge balloon version (16 types/600 yen)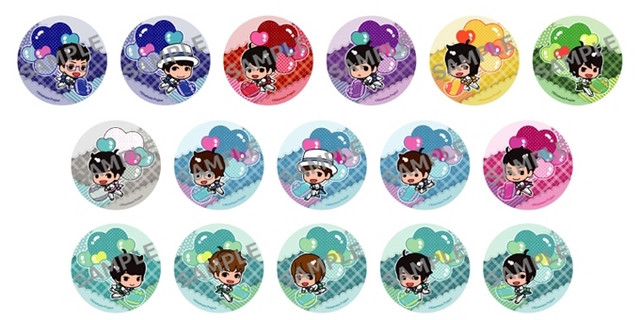 Heart-shape acryl ball chain balloon version (16 types/600 yen)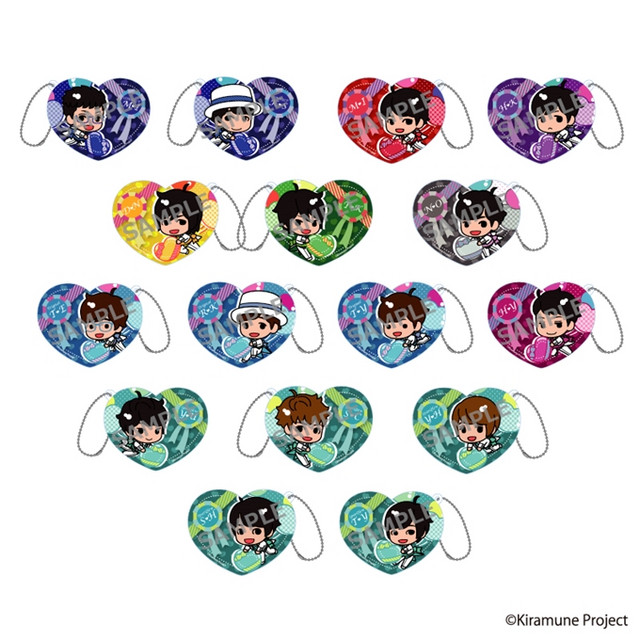 Cloth satin stickers (16 types/300 yen)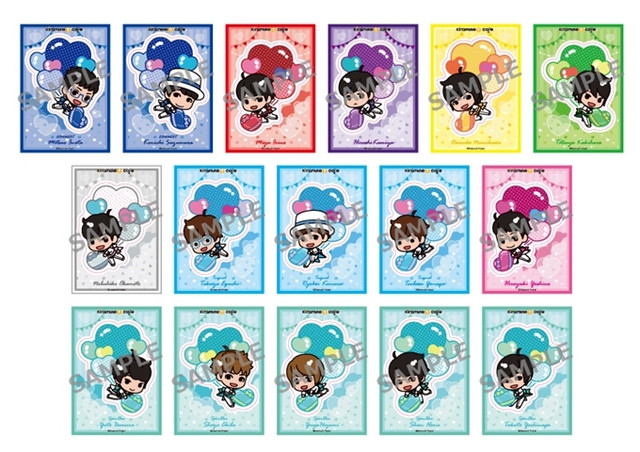 Microfiber towel balloon version (16 types/600 yen)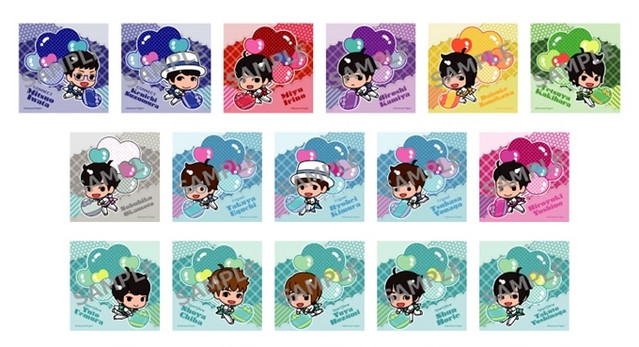 Acryl badge with the VA names (16 types/700 yen)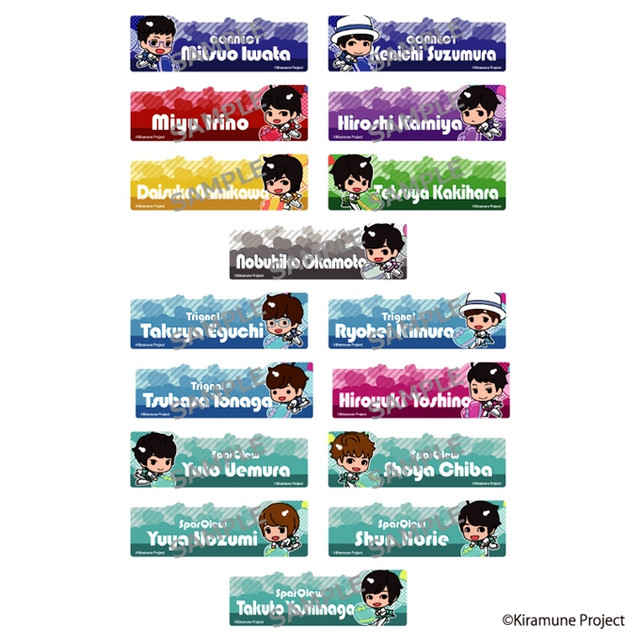 ---
Source: Sega Entertainment press release
©Kiramune Project