See what the publisher has in store for its latest releases
J-Novel Club kicked off a few days of new license announcements on March 15, building up to a final reveal of the Full Metal Panic! novels, which is a rescue title featuring a complete retranslation of all 12 volumes with the new cover art from Japan's most recent release.
Other licenses include The Greatest Magicmaster's Retirement Plan, Campfire Cooking in Another World with My Absurd Skill, and Ascendance of a Bookworm, the latter of which recently revealed plans for an anime adaptation.
The first part of the first volumes of each are now available to sample for free. Dig into the details below.
The Greatest Magicmaster's Retirement Plan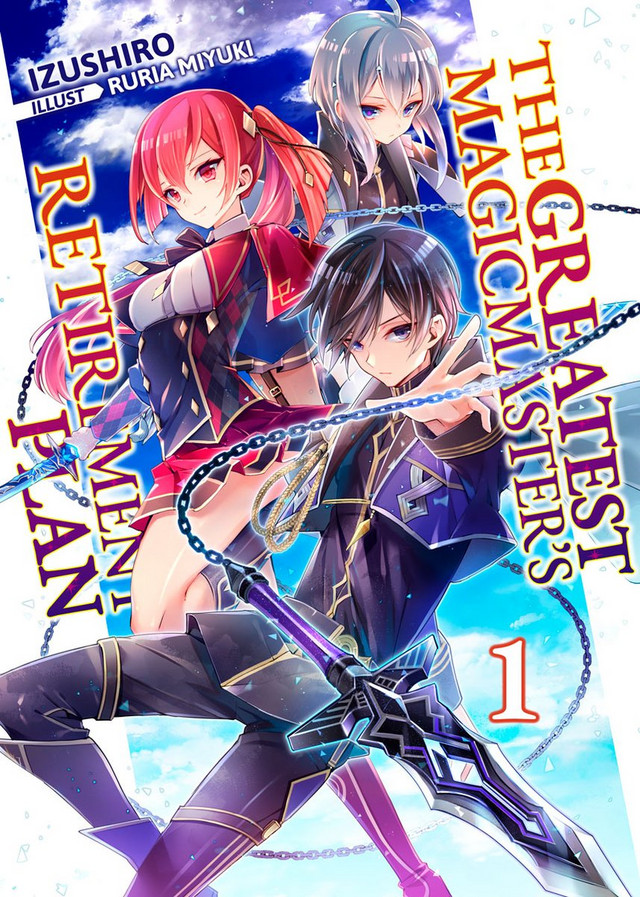 Synopsis:
In a world where the Fiends run rampant... Magicmaster Alus Reigin, the young prodigy that has defeated more Fiends and reclaimed more of humanity's lost territory than anyone else alive, requests retirement from military service at age 16. But due to the twists and turns of fate surrounding his status as the No. 1 Magicmaster in the nation—the top Magicmaster out of more than 100,000—he ends up as a student at a special magical institute, hiding his identity and training his successors – a pair of beautiful Magicmaster girls! Not to mention continuing to defeat Fiends in secret... Get ready—the epic adventure of the Greatest Magicmaster Alus Reigin begins now!
Campfire Cooking in Another World with My Absurd Skill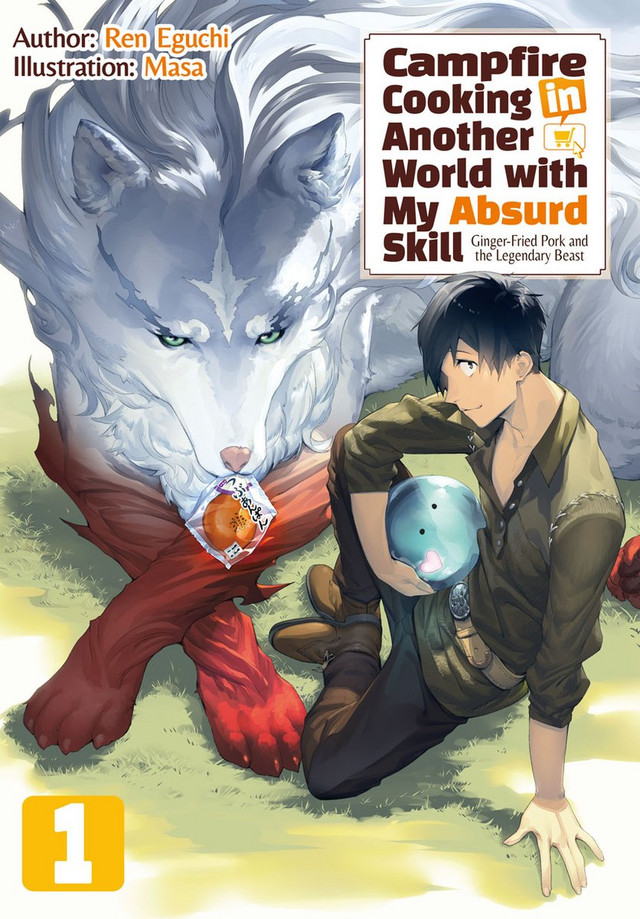 Synopsis:
Mukouda Tsuyoshi was nothing special in modern Japan, so when he was summoned to a world of swordplay and sorcery, he thought he was ready for the adventure of a lifetime. Too bad the kingdom that summoned him only got him by mistake! Not only was he not one of the three summoned heroes, but his stats were laughable compared to theirs. On top of that, there's something really sketchy about this kingdom... "Ah, these people are the kind to try and use the Hero," he realized, and immediately left to make his own way in this other world. The only thing Mukouda can rely on is his unique skill: the "Online Supermarket," a skill that allows him to buy modern goods in a fantasy world. It's useless for combat, but if he plays his cards right, he could lead a comfortable life, maybe? At least, that's what Mukouda thinks, but it turns out modern food bought with this skill has some absurd effects! What happens when Mukouda introduces ridiculously tasty modern cooking to a fantasy world like this? He gets some ridiculous repeat customers begging for more...!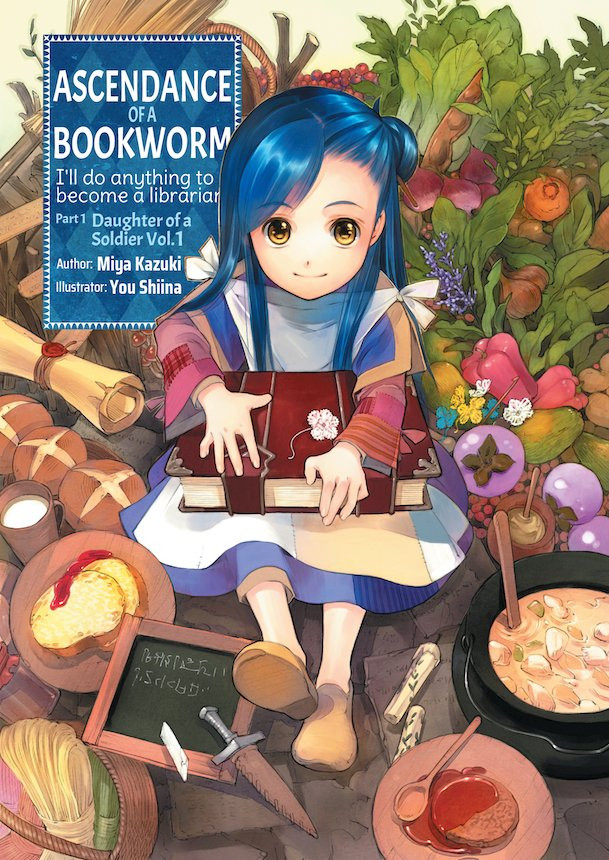 Synopsis:
A certain college girl who's loved books ever since she was a little girl dies in an accident and is reborn in another world she knows nothing about. She is now Myne, the sickly five-year-old daughter of a poor soldier. To make things worse, the world she's been reborn in has a very low literacy rate and books mostly don't exist. She'd have to pay an enormous amount of money to buy one. Myne resolves herself: If there aren't any books, she'll just have to make them! Her goal is to become a librarian. This story begins with her quest to make books so she can live surrounded by them! Dive into this biblio-fantasy written for book lovers and bookworms!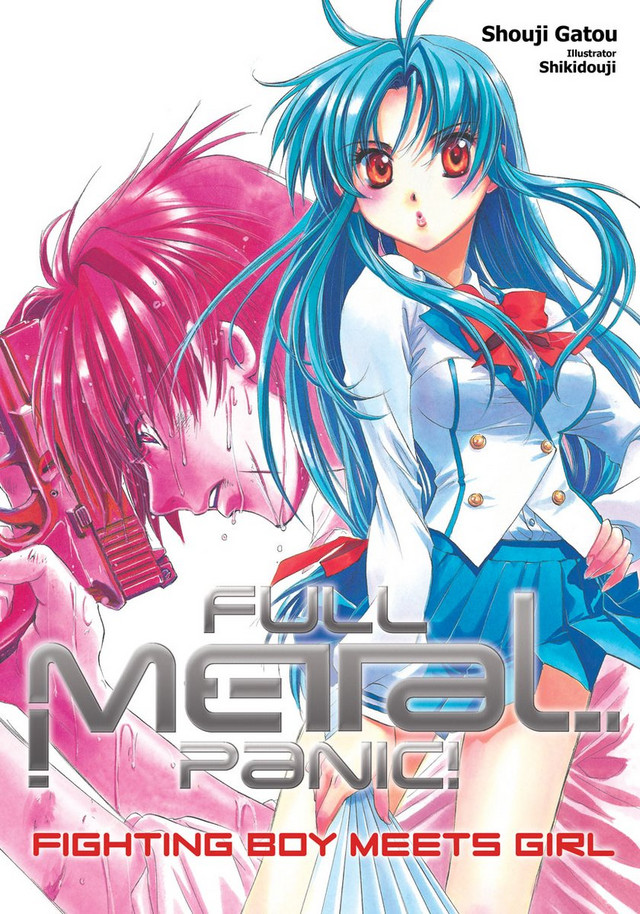 Synopsis:
Sagara Sousuke isn't your typical high school student. He reads military enthusiast magazines; he responds to questions with "affirmative;" he brings grenades to school in his bag. Though everyone at school takes him for a hopeless military geek, Chidori Kaname thinks there might be something more to him. When their plane is hijacked in the middle of a field trip, Kaname's instincts will prove correct: Sousuke is an elite, mech-piloting mercenary... and he's here to protect her!
-------
Joseph Luster is the Games and Web editor at Otaku USA Magazine. You can read his webcomic, BIG DUMB FIGHTING IDIOTS at subhumanzoids. Follow him on Twitter @Moldilox.