STUDIO4℃-produced feature film hits Japanese theaters June 7, 2019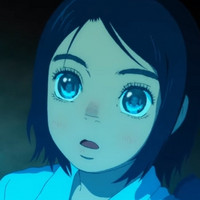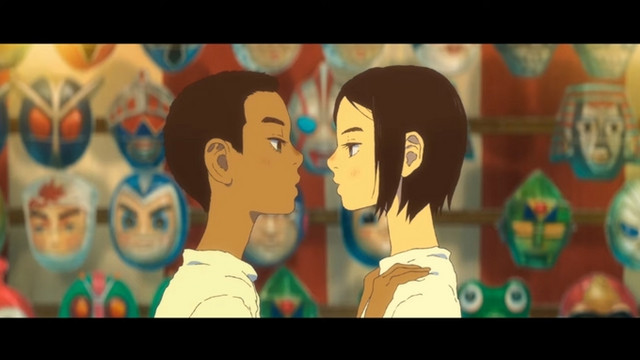 The official website for the forthcoming anime film adaptation of Daisuke Igarashi's award-winning
fantasy manga Kaiju no Kodomo/Children of the Sea has started streaming a 60-second new trailer
introducing its main character voices, including the protagonist girl Ruka Azumi played by Mana Ashida,
along with soundtrack music provided by by internationally acclaimed composer Joe Hisaishi (Hayao
Miyazaki, Takeshi Kitano films).
The film's release date in Japan is set for June 7, 2019. 52-year-old Ayumu Watanabe (After the Rain,
Gurazeni) serves as director at Studio 4°C (Tekkonkinkreet, Berserk: Golden Age Arc).
60-second official trailer 1
30-second version
This is Joe Hisaishi's first anime film soundtrack work in six years since the late Isao Takahata's The Tale of
the Princess Kaguya released in 2013.
【音楽は映画音楽界の巨匠 #久石譲????】

長編アニメーション映画を手掛けるのは、スタジオジブリ制作の『#風立ちぬ』『#かぐや姫の物語』以来6年ぶり。

危うくも濃密かつ深淵な映画『#海獣の子供』の世界に、彩りを添えます。 pic.twitter.com/OkxXubbiZh

— 映画『海獣の子供』公式 (@kaiju_no_kodomo) 2019年4月7日
Main poster visual
映画『海獣の子供』ポスタービジュアル解禁しました!

《一番大切な約束は、言葉では交わさない》#海獣の子供 pic.twitter.com/nTRObVdiLp

— 映画『海獣の子供』公式 (@kaiju_no_kodomo) 2019年3月12日
Main voice cast:
Ruka Azumi: Mana Ashida (14/Mako Mori in her childhood in Pacific Rim)
Umi: Hiiro Ishibashi (14/Muguel in Coco Japanese dub)
Sora: Airu Kubozuka (16/actor Yosuke Kubozuka's son, his first voice acting role)
Masaaki Azumi (the protagonist Ruka's farther): Goro Inagaki (ex-member of idol group SMAP)
Kanako Azumi (Ruka's mother): Yu Aoi (Onee-san in Penguin Highway)
Sensei: (Handball club teacher at Ruka's school): Toru Watanabe
Dede (mysterious person who observes Sora and Umi): Sumiko Fuji (Sakae Jinnouchi in Summer Wars)
---
Source: "Children of the Sea" anine film official website / Twitter
© KaijunoKodomo Committee
© Daisuke Igarashi/Shogakukan