This year's offerings include a mix of manga and manga-inspired titles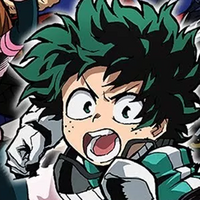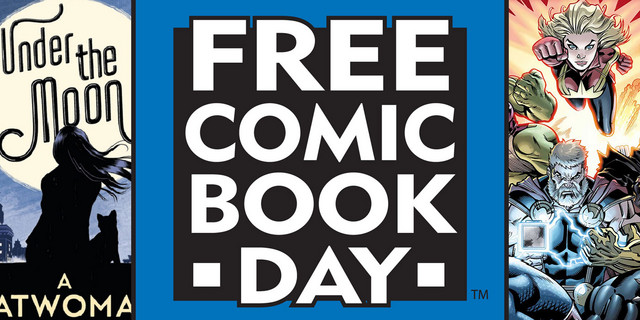 Looking to score some new manga today? If there's a shop participating in Free Comic Book Day near you, there are some good options!
Several companies are putting out samplers and special issues of manga titles to whet your appetite. Here's a run-down of what you can expect to find on the J-side of things:
Pokémon: I Choose You! / Pokémon Adventures
Pokémon: I Choose You!: When Ash Ketchum oversleeps on his 10th birthday, he ends up with a stubborn Pikachu instead of the first partner Pokémon he wanted! But after a rocky start, Ash and Pikachu become close friends and true partners-and when they catch a rare glimpse of the Legendary Pokémon Ho-Oh in flight, they make plans to seek it out together.

Pokémon Adventures: Red doesn't just want to train Pokémon, he wants to be their friend too. Bulbasaur and Poliwhirl seem game. But independent Pikachu won't be so easy to win over!
Kino's Journey -the Beautiful World- Sampler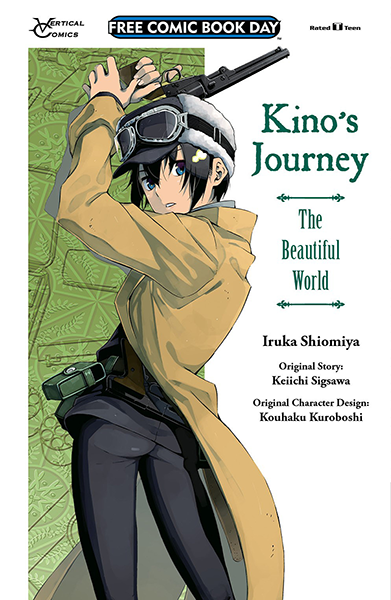 Kino's Journey is about a character named Kino who travels around the world with a talking motorcycle named Hermes. Kino travels to many mystical worlds, each with its unique customs and people. Kino's policy is to only stay three days in every town without exception, saying it's enough time to learn about the each place and moving on to explore the next new place.
Kodansha Comics All-Ages Sampler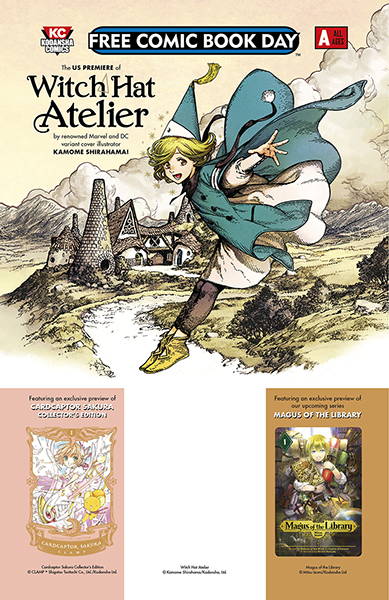 This all-ages sampler features a much-anticipated preview of the classic Cardcaptor Sakura: Collector's Edition by CLAMP, plus the US premiere of Witch Hat Atelier, by renowned Marvel and DC variant cover illustrator Kamome Shirahama. and the adventure about the "magic" of reading, Magus of the Library by Mitsu Izumi!
My Hero Academia / The Promised Neverland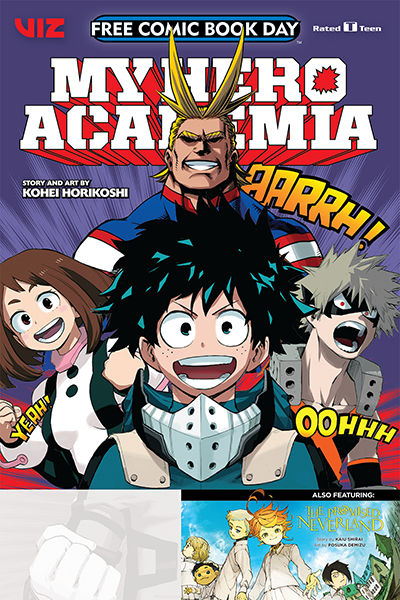 My Hero Academia: What would the world be like if 80 percent of the population manifested superpowers called "Quirks"? Heroes and villains would be battling it out everywhere! Being a hero would mean learning to use your power, but where would you go to study? The Hero Academy of course! But what would you do if you were one of the 20 percent who were born Quirkless?
The Promised Neverland: Life at Grace Field House is good for Emma and her fellow orphans. While the daily studying and exams they have to take are tough, their loving caretaker provides them with delicious food and plenty of playtime. But perhaps not everything is as it seems...
Robotech
The radical reimagining of beloved sci-fi anime Robotech gears up for a brand new event, and bestselling writer Brenden Fletcher joins the superstar creative team alongside Simon Furman (Transformers) and artist Hendry Prasetya (Mighty Morphin' Power Rangers)! Free Comic Book Day is the perfect place to jump aboard the SDF-1!
Street Fighter: Sakura vs. Karin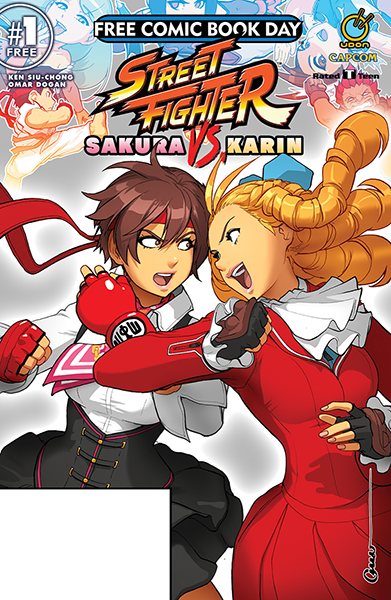 They've been adversaries since high school, but now Sakura and Karin's rivalry enters a new arena - the arcade! Martial arts meets e-sports as two of Street Fighter's fan-favorite femmes battle it out through both jabs and joysticks! It's all-new action in UDON's newest Free Comic Book Day adventure!
Disney Descendants: Dizzy's New Fortune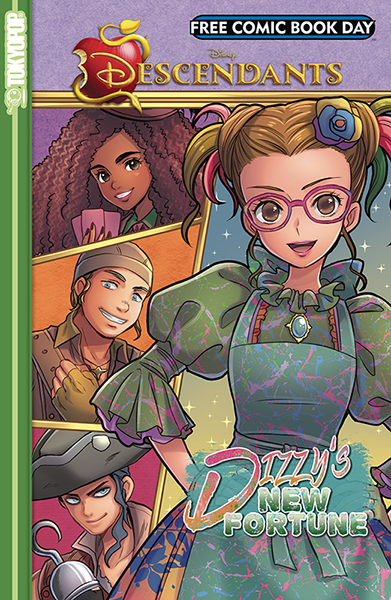 A full-color, manga-style graphic novel telling a brand-new story in the world of Disney Descendants, starring Dizzy, the granddaughter of Lady Tremaine, and featuring a host of Villain Kids from the Isle of the Lost! This is the first chapter of Disney Descendants: Dizzy's New Fortune.
Which are you looking forward to grabbing? Get out to your closest participating comic book shop and find yourself a new or returning favorite to read!
>> Free Comic Book Day Website
>> Find a Participating Store Near You
-----
Kara Dennison is a writer, editor, and interviewer with bylines at VRV, We Are Cult, Fanbyte, and many more. She is also the co-founder of Altrix Books and co-creator of the OEL light novel series Owl's Flower. Kara blogs at karadennison.com and tweets @RubyCosmos.