يظهر زورو في الإعلان كطالب في الثانوية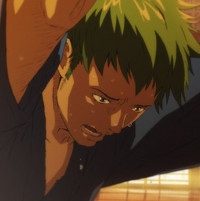 يبدأ الاربعاء/ 22 مايو عرض إعلان يجمع سلسلة One Piece (ون بيس) وسلسلة الإعلانات Hungry Days لمنتج كب نودلز الخاص بشركة نيشين للأغذية.
يظهر زورو في الإعلان كأنه عضو في نادي كِندو ويخسر على يد ميهوك. وشعار الإعلان هو "ماذا لو شخصية من ون بيس تعيش حياة مدرسية؟" يجمع المقطع ممثلي أصوات الشخصيات في أنمي ون بيس وتحريكه من إنتاج شافت والتصميم يعود إلى رسام المانغا أيساكو كوبونوتشي. الموسيقى من أداء فريق بامب أوف تشيكن (BUMP OF CHICKEN) الذي أدى أغنية لفيلم من السلسلة في السابق.
سلسلة الدعاية HUNGRY DAYS (أيام جائعة) من إطلاق شركة كاب نودلز عام 2017 ومحورها هو شخصيات أنمي ذات شعبية وإدراجها في طابع شبابي مؤثر. تعاونت السلسلة مع: Kiki's Delivery Service و Heidi, Girl of the Alps و Sazaesan.
الإعلان
التعاون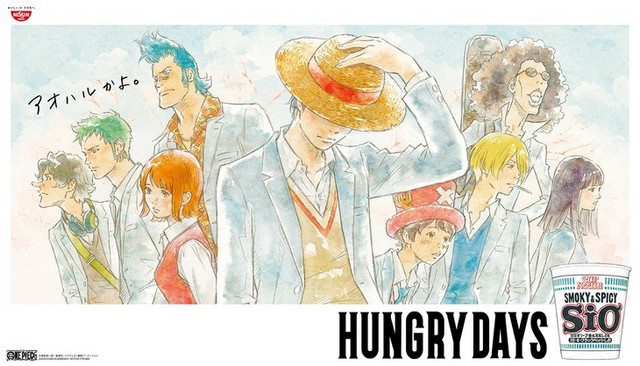 مصدر: ناتالي