Pre-orders for 300 sets have been received so far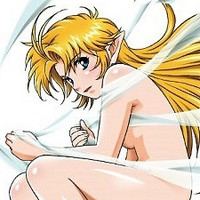 The official website for the ongoing TV anime YU-NO: A Girl Who Chants Love at the Bound of This World announced today that a newly-produced original anime episode will be included in its third Blu-ray box if its first one receives more than 1,000 pre-orders by July 15.
This is part of the "A.D.M.S. Project" to push the sales of the anime's Blu-ray boxes. If its 21,000 yen (about 190 US dollars) first Blu-ray box receives more than 300 pre-orders, bonus clips will be included in each box (CMs and PVs in the first box, textless first OP movie in the second, textless second OP movie in the third), and the first goal has been already achieved.
The second goal is 500 pre-orders, and its awards are the TV anime's original soundtrack album for the second volume and 32-page booklet for each box. And the awards for the third goal with 1,000 pre-orders are Ayumi's "happy bath" poster and an original situation drama CD for the first, and an
original anime episode for the third.
Release schedule:
1st Box (1st-8th episodes): August 28, 2019
2nd Box (9th-17th episodes): October 30, 2019
3rd Box (18th-26th episodes): December 26, 2019
Box illustration for the first volume drawn by the PC-9800 series' character designer Yasushi Nagaoka
【BDBOX】
8/28(水)発売のBlu-ray BOX第1巻の化粧箱BOXイラストを公開!
PC-9800シリーズ版キャラクターデザインの長岡康史さんの新規描き下ろしです!
化粧箱BOXは初回限定版のみの特典となりますので、是非お早目のご予約を! #yu_no pic.twitter.com/T5avvGsVMX

— アニメ『この世の果てで恋を唄う少女YU-NO』公式 (@yuno_anime2019) 2019年5月22日
---
The TV anime adaptation of ELF Corporation's visual novel adventure video game in the mid-1990s,
YU-NO: A Girl Who Chants Love at the Bound of this World, premiered in Japan on April 2, 2019,
and has been also simulcast on Crunchyroll to its members in members in the United States, Canada,
United Kingdom, Ireland, Australia, New Zealand, South Africa, Iceland, Sweden, Norway, Denmark,
and the Netherlands.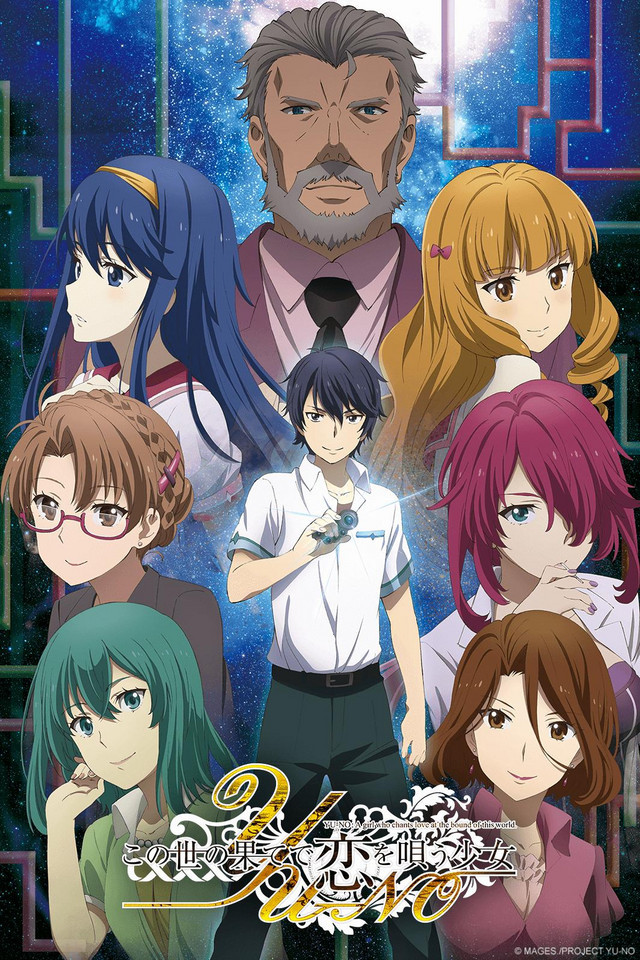 ---
Source: TV anime "YU-NO: A Girl Who Chants Love at the Bound of this World" official website
©MAGES/PROJECT YU-NO