Crossover event runs from 6/6-7/31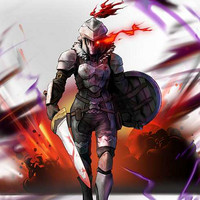 Summon "Goblin Slayer", the "Priestess" and the "High Elf Archer" along with other Legends in a special Goblin Slayer Crossover Summons! The three Goblin Slayer Heroes are also available in a special Alch Summons, also featuring GS Legends in addition to Alch Summons-exclusive Grand Brave & Alche!
Summon 5x EXCLUSIVE & POWERFUL Equips in the Goblin Slayer Crossover Equip Summons! Featuring Goblin Slayer's Sword and Helmet, also try for the Priestesses' Staff and Robe as well as the Archer's bow! Goblin Slayer Limited Missions are now available! Get Crystals, Unit LB Stones, Crossover Tickets & MORE by completing these time-limited Missions!
Play the EXCLUSIVE Goblin Slayer Event featuring all three Goblin Slayer Heroes! Quest for special Crossover Equips in addition to Crystals and more rewards you can get by clearing Quest Missions!Login everyday to earn special Goblin Slayer chat stickers, Crossover Summons tickets & MORE!
Leading the charge in the crossover are three new characters: Goblin Slayer, Priestess, and High Elf Archer. There will also be free chat stickers featuring the characters from Goblin Slayer, as well as special timed events like the Priestess' Dungeon Dive and Guild Girl's Treasure Hunt!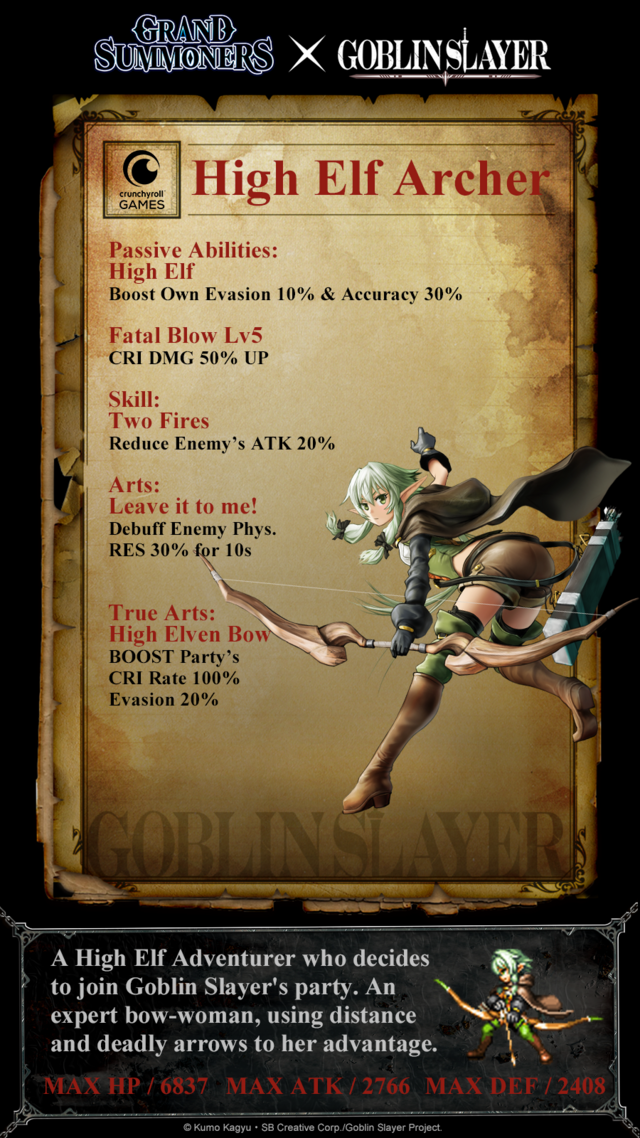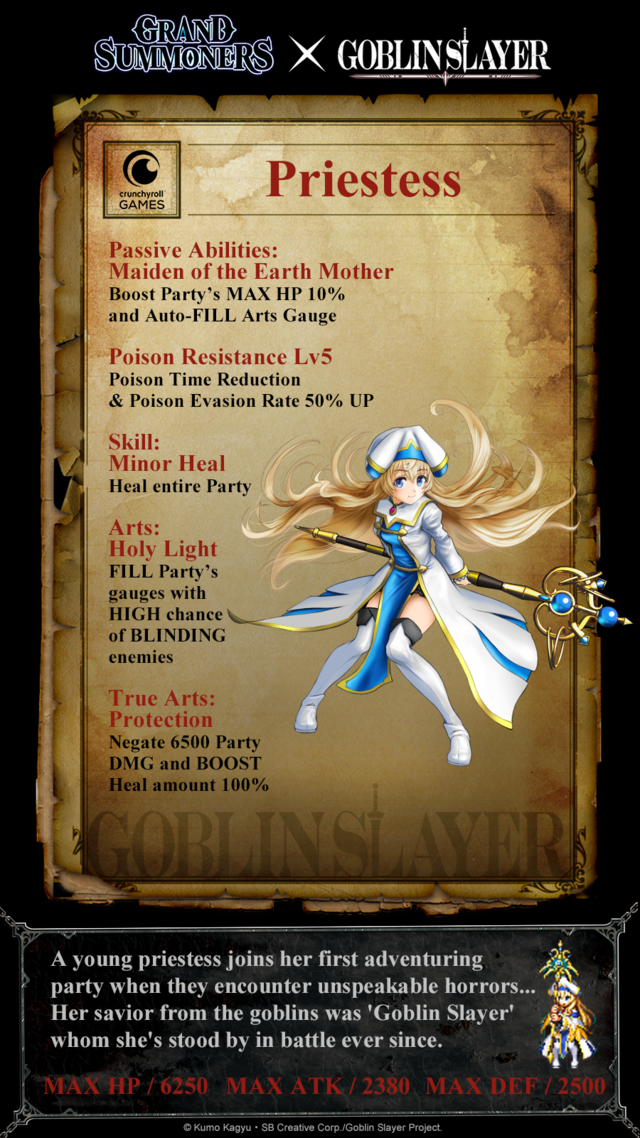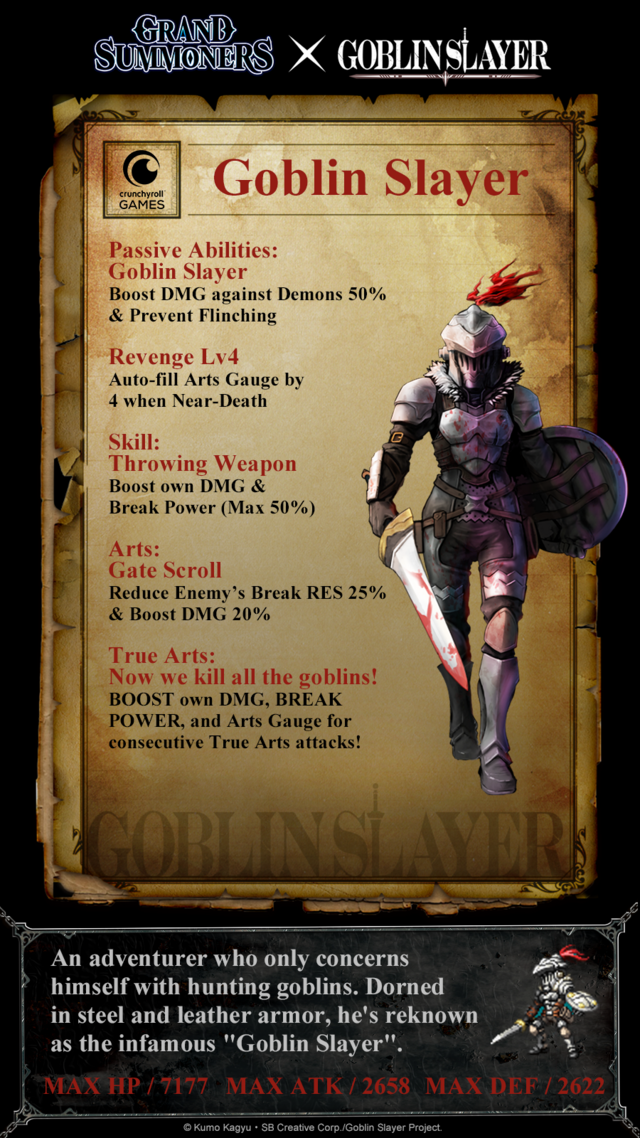 Awoken Hero Packs [2] now on sale!
→Get an Awoken Hero & TONS of Crystals! Plus, Unit LB Stones!