Highly-anticipated TV anime second season is set to premiere on July 12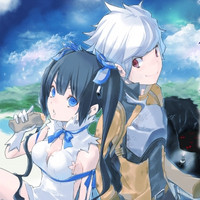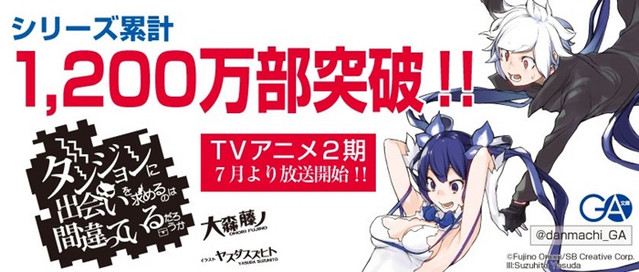 The official Twitter for Fujino Omori's fantasy light novel series Is It Wrong to Try to Pick Up Girls in a Dungeon?,
DanMachi for short, announced on June 7 that the series had printed an impressive 12 million copies in total
since its launch in January 2013.
The series crossed the 10 million mark back in October 2018, which means it has added another two million
only in eight months. During the period, the DanMachi anime franchise released its first feature film Arrow of
the Orion in February 2019, and it was one of the reasons for the rapid sales increase. As reported, the anime
franchise also announced yesterday that its highly-anticipated TV anime second season was set to premiere
in Japan on July 12, 2019. It is surely expected to push the sales of the whole DanMachi series more.
【シリーズ累計1,200万部突破】
本日のダンまち関連リリースで発表。

✨ダンまちシリーズ✨
‼️累計1,200万部突破‼️

応援ありがとうございます????

そして、大森藤ノ先生が7月にロサンゼルスで開催されるAnime Expo 2019に参加決定!サイン会の他、パネルに登壇。

(GAミヤザキ)#danmachi #GA文庫 pic.twitter.com/E8ICfvPWJ8

— GA文庫『ダンまち』シリーズ公式 (@danmachi_GA) 2019年6月7日
The original novel series has been published from SB Creative's GA Bunko imprint since January 2013, and its
latest 15th volume is scheduled to be available in Japan on June 14, 2019.
Novel 1st and 15th volume covers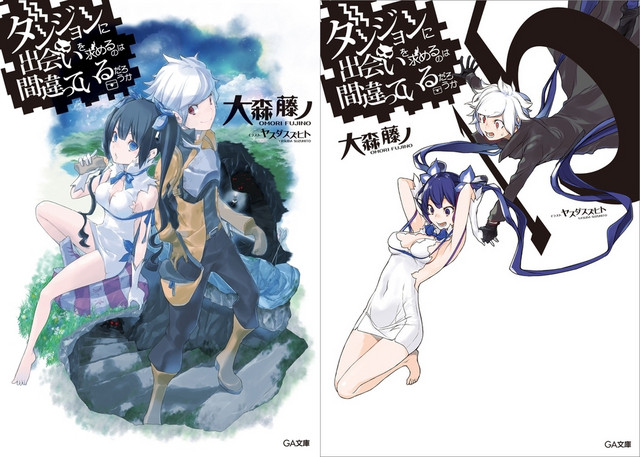 ---
Source: GA Bunko's "Is It Wrong to Try to Pick Up Girls in a Dungeon?" novel series official Twitter
©Fujino Omori/SB Creative Corp. illustration:YASUDA SUZUHITO