Item goes on sale in mid-September for ¥10,584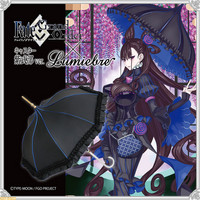 This piece by Famitsu Editor Goemon was originally published on Famitsu.com and is republished with permission from KADOKAWA.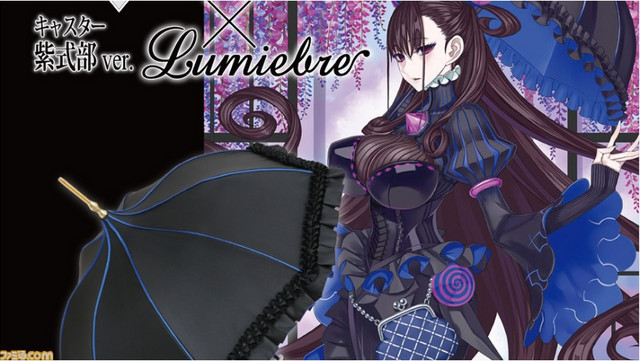 AE Handkerchief's Lumiebre brand and Fate/Grand Order (FGO) have opened preorders for their collaboration item. Going on sale later this year, the collaboration Umbrella authentically replicates the one used by Murasaki Shikibu.
This umbrella, a collaboration item involving Lumiebre and the 5-star Caster Murasaki Shikibu that appears in FGO, will go on sale in mid-September 2019. It will be priced at ¥10,584 yen (about $97) with tax.
Based on the card illustration, this is an authentic replication all the way from the feel of the hand grip to the tip of the umbrella. It's also lavished with fine detail and accented with a button that has a swirling motif.
Preorders opened for this collaboration umbrella kicked off on June 7 through Lumiebre's Rakuten store.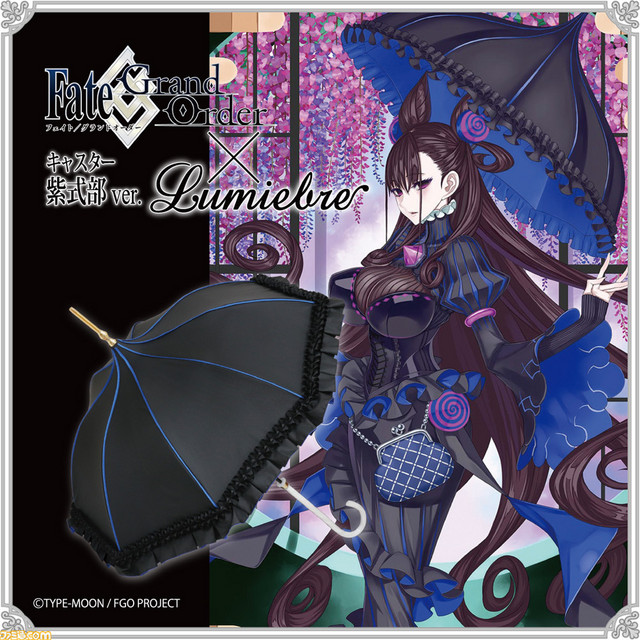 Product Images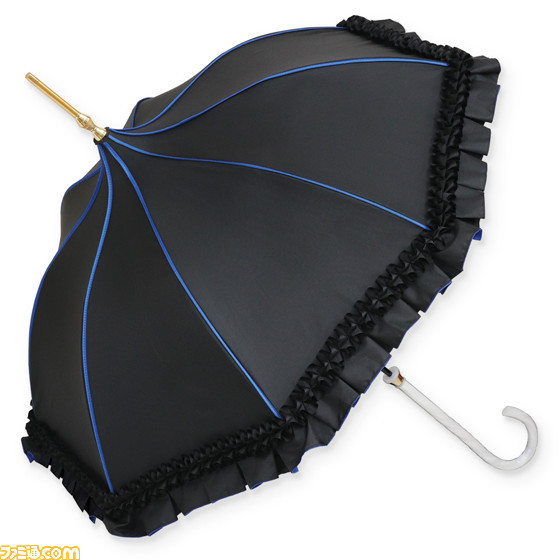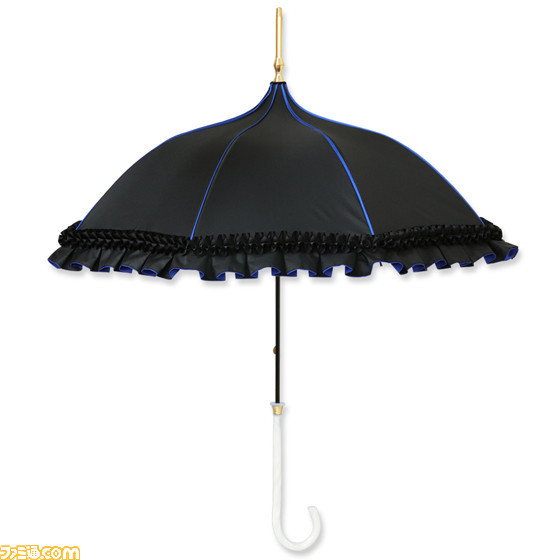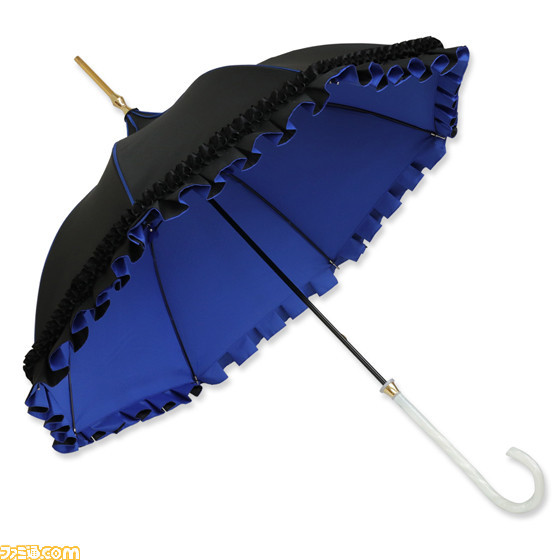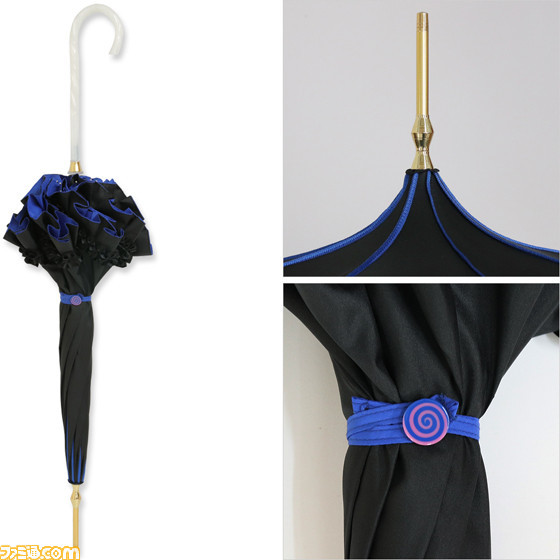 Product Details
(Product)
Umbrella (Multi-Use, UV Reduction / Rain Protection)
※ May also be used as a parasol.
Short Type
(Materials)
Umbrella Material: 100% Polyester (Two attached layers of top and bottom material)
Umbrella Stick: Aluminum
Ribbing: Glass Fiber
Handle: Acrylic
(Size)
Total Length: ~91cm
Width When Open: ~79cm (including the frills, ~83cm)
Ribbing Length: 47cm
Weight: ~456g
(Opening and Shutting)
Manually by hand (as opposed to one touch button style)
(Manufacturing)
Manufactured to be Waterproof and Water Repellant
Manufactured for UV Reduction
※ UV Reduction Percentage: 95.6%
(Miscellaneous)
MADE IN CHINA
・Please don't use this as a replacement for a walking stick, as that could result in the product breaking.
・Please don't wave it around violently.
・Please be careful of using in strong winds as this could result in damage to the product.
See the original article at Famitsu.com.