Theatergoers will get a download card for the author's newly-written digital novel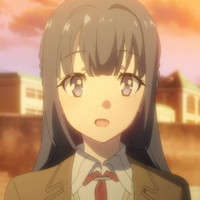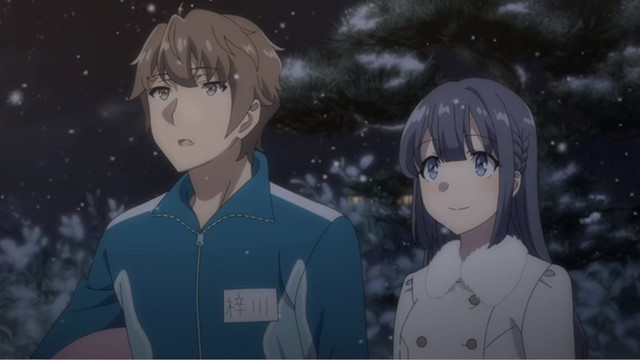 Despite its limited release only in 31 theaters, Rascal Does Not Dream of a Dreaming Girl, a feature anime film based on the sixth and seventh volumes of Hajime Kamoshida's "Rascal Does Not Dream of" light novel series has kept its steady box office run in Japan.
The 89-minute film directed by Souichi Masui, who was also attached to the 13-episode TV series Rascal Does Not Dream of Bunny Girl Senpai based on the novel's first volume to the prologue in its sixth volume, was released in Japan on June 15 and earned an impressive 101,021,440 yen on 66,360 admissions, ranking seventh in its opening weekend box office ranking. Then distributor Aniplex announced on July 9 that it had earned 377,590,790 yen from the 257,191 ticket sales by July 8, in 24 days from its release.
Thanks to its successful run, 52 theaters will be added, and theatergoers will receive a set of a downloadcard for the novel author's newly-written digital novel "Rascal Dreams of White Christmas" and an original clear file (two types) from July 13.
????大ヒット御礼来場者特典配布決定✨
上映館拡大に伴い、7月13日(土)より、原作・鴨志田一書き下ろし小説『青春ブタ野郎はホワイトクリスマスの夢を見る』電子書籍DLカード+オリジナルクリアファイル(2種ランダム)の配布が決定!

▼詳細はココからチェック!https://t.co/kFlKCOyq2S#青ブタ pic.twitter.com/ooN6YLJpNu

— アニメ「青春ブタ野郎」シリーズ公式 (@aobuta_anime) 2019年7月9日
Poster visual: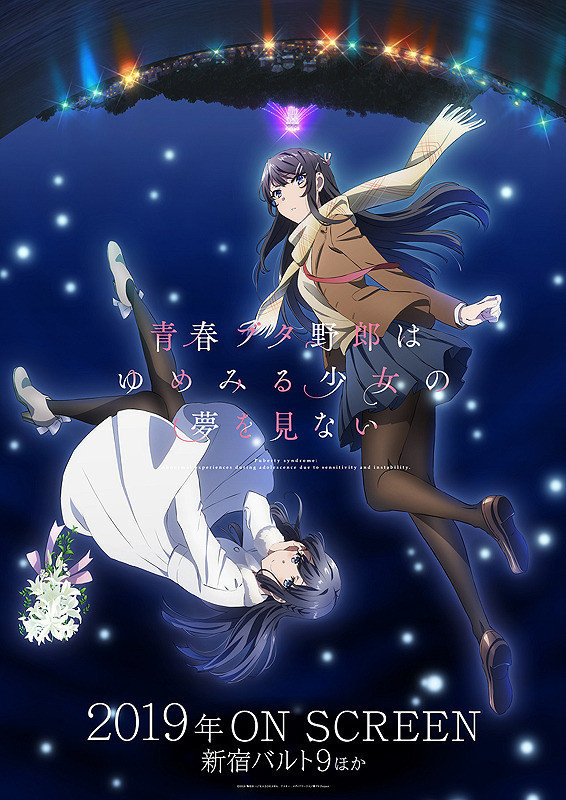 ---
Source: Aniplex press release
©2018 Hajime Kamoshida/KADOKAWA Ascii Media Works/Aobuta Project