One of the most powerful warlords reincarnates into a dog in the modern world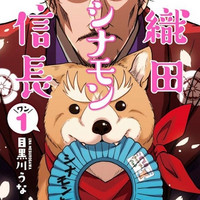 It is officially announced on the wrap-around band of its latest sixth tankobon volume released today in Japan that a TV anime adaptation of Una Megurogawa's comedy manga Oda Shinamon Nobunaga is now in the works. The anime's teaser site also opens today, but no further information including its staff, voice cast, or broadcast schedule are currently available.
The manga has been serialized in Tokuma Shoten's Monthly Comic Zenon and its web comic site Zenyon . Its story centers on Oda Nobunaga, one of the most powerful warlords in Japan's Sengoku period (1467–1600). After his death in the Honnouji incident in 1582, he reincarnates into a dog named Shinamon in the modern-day Japan. As he enjoys his new life as a dog, other famous warlords, such as Masamune Date, Shingen Takeda, Kenshin Uesugi, and Mitsuhide Akechi, also reincarnate into dogs one after another.
The manga author reports the news on Twitter:
織田シナモン信長⑥巻発売日になりました。同時に帯も解禁です。

????????????アニメ化決定????????????

やったね!!!!!!続報は随時お伝えします???? pic.twitter.com/Bz9SokV4jq

— 目黒川うな????織田シナモン信長アニメ化決定???? (@meguriva) 2019年7月19日
Manga st and 6th tankobon volume covers: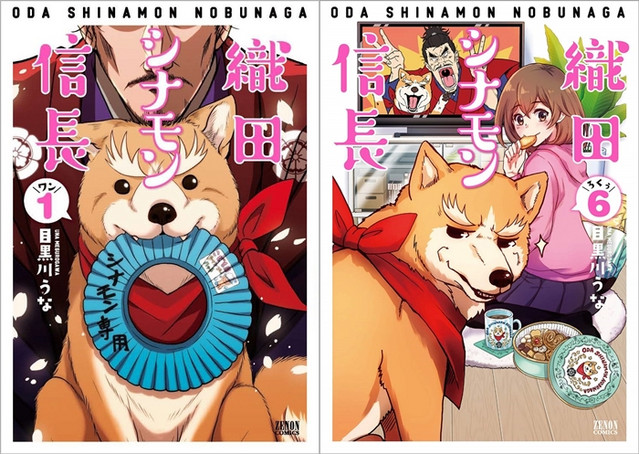 ---
via: Comic Natalie
©Una Megurogawa/NSP 2014