Grisaia: Phantom Trigger the Animation Stargazer.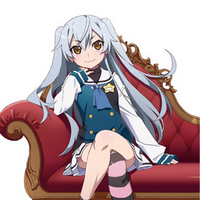 La web oficial de la adaptación animada del juego Grisaia: Phantom Trigger ha revelado el título de la que será su secuela animada, llamada Grisaia: Phantom Trigger the Animation Stargazer. El equipo mostraba una imagen promocional y un póster para el proyecto.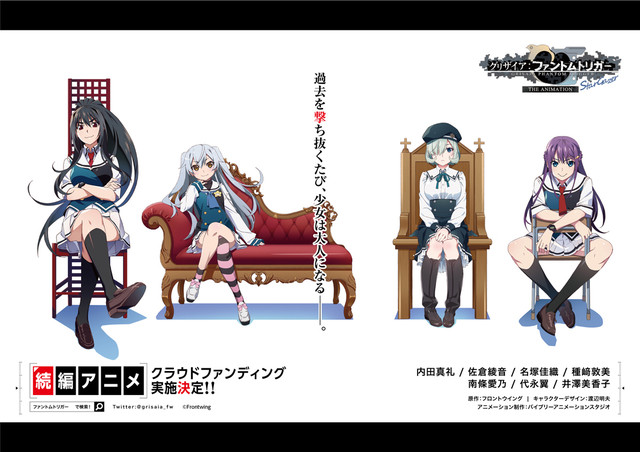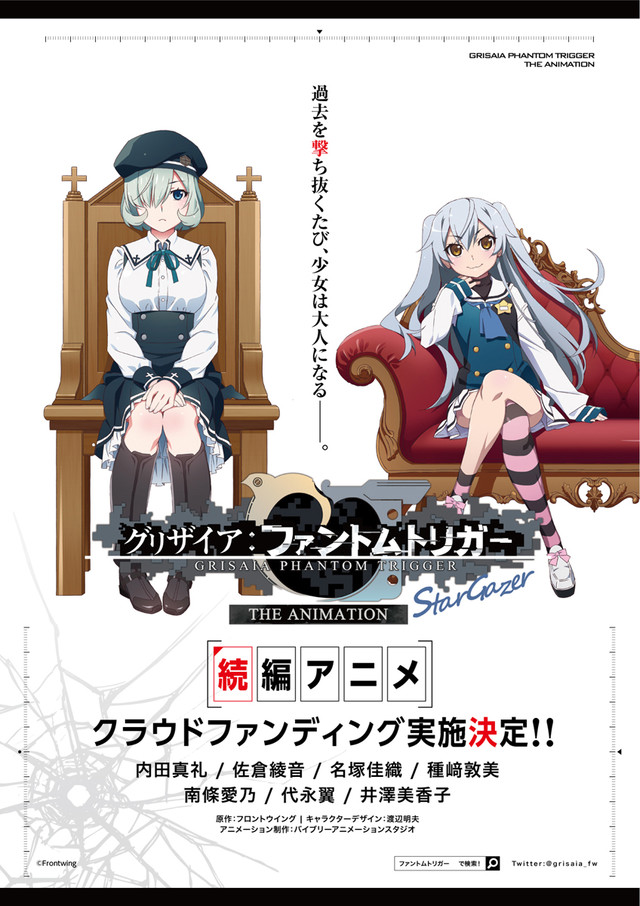 En la imagen podemos ver el regreso de Rena, Maki y Tohka, así como al nuevo personaje Gumi. Esta secuela contará la historia del "Vol. 3" del juego.
Frontwing además nos deja un mensaje especial en video para el anime.
Para poder mejorar la calidad de esta secuela el equipo ha anunciado que prepara una campaña de crowfunding vía Campfire que dará inicio el 26 de julio, el mismo día que el BD de Grisaia: Phantom Trigger se pone a la venta en Japón. Entre los incentivos para los participantes en la campaña habrá BD del anime, ver su nombre en los créditos, pósteres a tamño B2 e incluso invitaciones a proyecciones especiales.
El reparto retomará sus papeles desde el anterior anime. Akio Watanabe, diseñador original de la franquicia Grisaia, volverá a diseñar los personajes para el nuevo anime, el cual producirá, también nuevamente, Bibury Animation Studio.
La primera parte se estrenaba el pasado 15 de marzo en un total de cinco salas japonesas.
Fuente: ANN