The first season's DVD/Blu-ray was released on July 26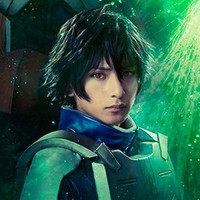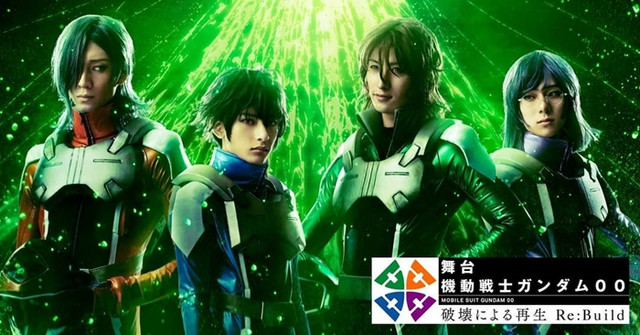 It was announced at the screening event held at the Marunouchi Piccadilly theater in Toyo on August 2 that the stage play adaptation of Sunrise's Mobile Suit Gundam 00 anime series will get its second season in July 2020. The event including a talk show by the main cast was held to promote the DVD/Blu-ray release of its first season "Mobile Suit Gundam 00: Hakai ni yoru Saisei (Regeneration by Destruction)" on July 26. No details of thesecond season's story is currently available.
The Gundam 00 anime director Seiji Mizushima posted a photo of the announcement on the stage:
舞台ガンダム00上映イベント、来場の皆さまありがとうございました。
と言うわけで、2ndシーズンも舞台化!来年7月です!僕も楽しみ!!そして9月末の自分のイベントの会場が丸ピカの上にある事を今日知りました……(笑) pic.twitter.com/c0KStadzQz

— 水島 精二 (@oichanmusi) August 2, 2019
Photo posted by Taiyou Ayukawa (Allelujah Haptism):
舞台「機動戦士ガンダム00」

トークショー終わりました✨????
いやあ、初めて大スクリーンで舞台見た????ライブビューイングってこんな感じなのかなー

そして‼️セカンドシーズンの発表もありましたね!!2020年07月‼️
拡散よろしくです✨

写真は監督とMy Star(マイスター)笑 pic.twitter.com/4KVDgbiv7Y

— 鮎川太陽 (@ayukawa_taiyou) August 2, 2019
---
As one of the Gundam franchise's 40th anniversary projects, the first Gundam stage play was performed at Nippon Seinenkan Hall in Tokyo seven times from February 15 to 18, 2019, then at Morinimiya Piloti Hall in Osaka four times on February 23 and 24. Advance tickets for all 11 shows were immediately sold out.
Highlights of the first play:
1st key visual: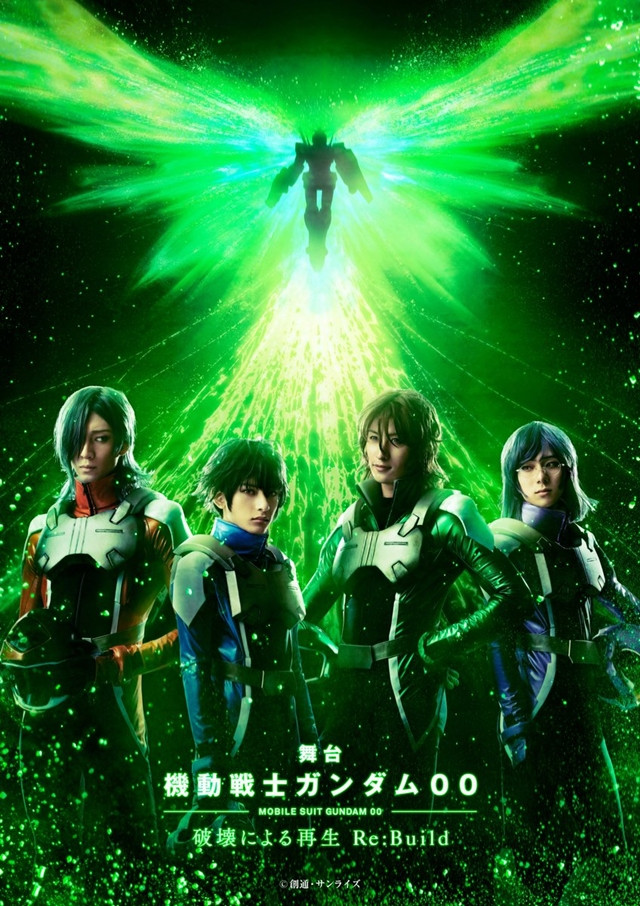 2nd key visual:
Main Cast:
Setsuna F. Seiei: Shohei Hashimoto (24/Yu Nishinoya in Haikyu!! stage plays)
Lockon Stratos: Yu Imari (30/Nagasone Kotetsu in Touken Ranbu stage plays)
Allelujah Haptism: Taiyou Ayukawa (27/Atsushi Murasakibara in Kuroko's Basketball stage plays)
Tieria Erde: Seiichiro Nagata (20/Eiji Kikumaru in The Prince of Tennis musicals)
---
Source: "Mobile Suit Gundam 00" stage play official Twitter
©Sotsu, Sunrise