Yamazaki teams up again with "Kingdom" director Shinsuke Sato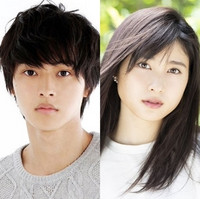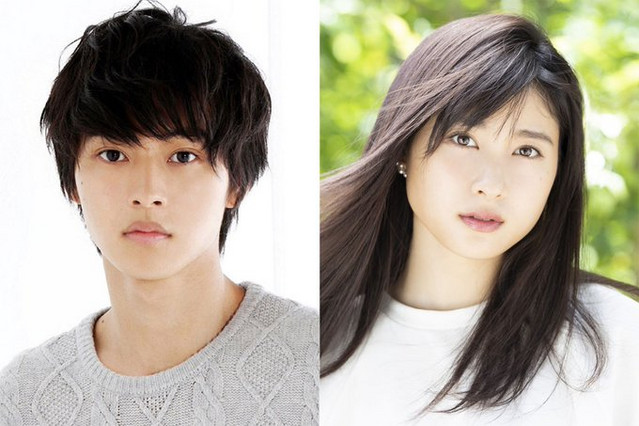 Netflix Japan announced today that Kento Yamazaki and Tao Tsuchiya, both are 24, will star in the forthcoming live-action adaptation of Haro Aos' suspense manga Imawa no Kuni no Alice/Alice in Borderland. Yamazaki plays the high school student protagonist Ryohei Arisu, while Tsuchiya is cast as the main heroine Yuzuha Usagi.
This is Yamazaki's second collaboration work with director Shinsuke Sato, following the live-action adaptation film of Yasuhisa Hara's histrical manga Kingdom released in April 2019, and his second co-starring work with Tsuchiya after NHK's morning TV drama Mare in 2015.
Yamazaki has been playing lead roles in so many live-action films based on popular manga series, including: Kyo, Koi wo Hajimemasu (2012), L DK (2014), Heroine Shikkaku (2015), Orange (2015), Wolf Girl and Black Prince (2016), Your Lie in April (2016), One Week Friends (2017), JoJo's Bizarre Adventure: Diamond Is Unbreakable Chapter I (2017), Psychic Kusuo: The Disastrous Life of Saiki K. (2017), and the upcoming Wotakoi: Love is Hard for Otaku (2019).
Meanwhile, Tsuchiya's live-action adaptation works based on manga include: Tsurikichi Sanpei (2009), Rurouni Kenshin (2014), orange (2015), Yell for The Blue Sky (2016), Police & Joshi Kousei (2017), My Brother Loves Me Too Much (2017), My Little Monster (2018), and We hope for blooming (2018).
The web drama Imawa no Kuni no Alice/Alice in Borderland is set to be streamed in 190 countries in the world in 2020.
#ネトフリ 日本発最大級プロジェクト、始動!

命を懸けた"げぇむ"に挑むNetflixオリジナルシリーズ『今際の国のアリス』

今作のW主演に山﨑賢人&土屋太鳳が決定⚡

山﨑賢人×佐藤信介監督による大ヒット映画『キングダム』の
最強タッグで新たな物語が誕生するー!

2020年、全世界独占配信予定???? pic.twitter.com/kulgbDyNw2

— Netflix Japan (@NetflixJP) August 4, 2019
---
The manga about high school students' sci-fi survival story in a mysterious devastated world was first serialized in Shogakukan's Weekly Shonen Sunday S from 2010 to 2015, then moved to Weekly Shonen Sunday to end its serialization in the following year with 18 tankobon volumes. From 2014 to 2015, it was adapted into three-episode anime by SILVER LINK./CONNECT as the OAD (Original Anime Disc) for the 12th to 14th tankobons' bonus.
Synopsis:
Ryohei Arisu has been irritated with his intolerable everyday life. One day, when he is hanging around Tokyo with two of his friends, a mysterious light is shot, then all the people around them disappear. In the emptied Tokyo, deadly "games" begin one after another. Arisu and his friends struggle to survive through the unreasonable games that can easily take their lives.
Manga 1st and 18th volume covers: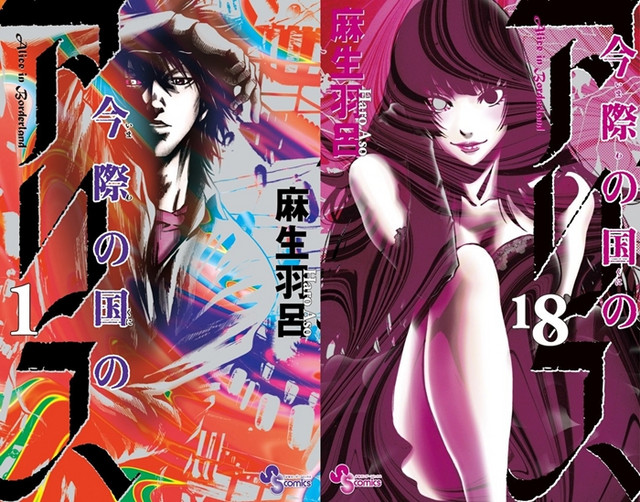 ---
Source: Netflix Japan official website