Aussi appelé Watashi, Nôryoku wa Heikinchi de tte Itta yo ne!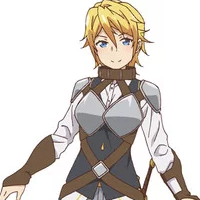 C'est sur le site officiel de l'adaptation animée du light novel Didn't I Say to Make My Abilities Average in the Next Life?! de FUNA et Itsuki Akata que l'on a découvert une toute nouvelle vidéo promotionnelle de la série prévue pour octobre.
Celle-ci est, cette fois, centrée sur le personnage de Mavis, une aspirante épéiste de 17 ans doublée par Fumiko Uchimura.
Synopsis : L'histoire suit les aventures de la jeune Adele von Ascham qui, à dix ans, et après d'horribles migraines, se souvient de sa vie antérieure. Elle s'y nommait Kurihara Misato, avait 18 ans et des pouvoirs. Elle est malheureusement morte à ce même âge en tentant de porter secours à une petite fille. Ce faisant, elle rencontre Dieu qui lui accorde un souhait : elle demande d'avoir des capacités moyennes, car dans sa vie précédente, son entourage avait trop d'attente envers elle. Malheureusement, rien ne marche jamais comme prévu.
Source : ANN