Liden Films (Midnight Occult Civil Servants, Magical Sempai) works on anime production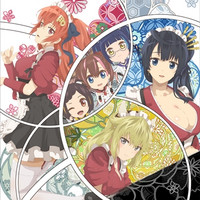 KADOKAWA announced today that Tenka Hyakken ~Meiji-kan e Youkoso!~ (Welcome to Meiji House!), a short TV anime based on the "Tenka Hyakken" project that has been serialized in its monthly magazine Dengeki G's Magazine, is set to premiere in Japan in October 2019.
The media mix project was announced in the magazine in May 2015, and has expanded to include manga, novel, and a smartphone game. Its story features more than 100 girls called "Mitsurugi," who are inspired by ancient Japanese swords, in a fictional "Meiji" (using a different Chinese character 銘治) era. 300 years after the Battle of Sekigahara, mysterious disasters caused by ghosts and Mitsurugi girls start occurring. A government-owned organization "Ohanami-shu," take action to bring them under control and to protect Mitsurugi.
TV anime teaser visual: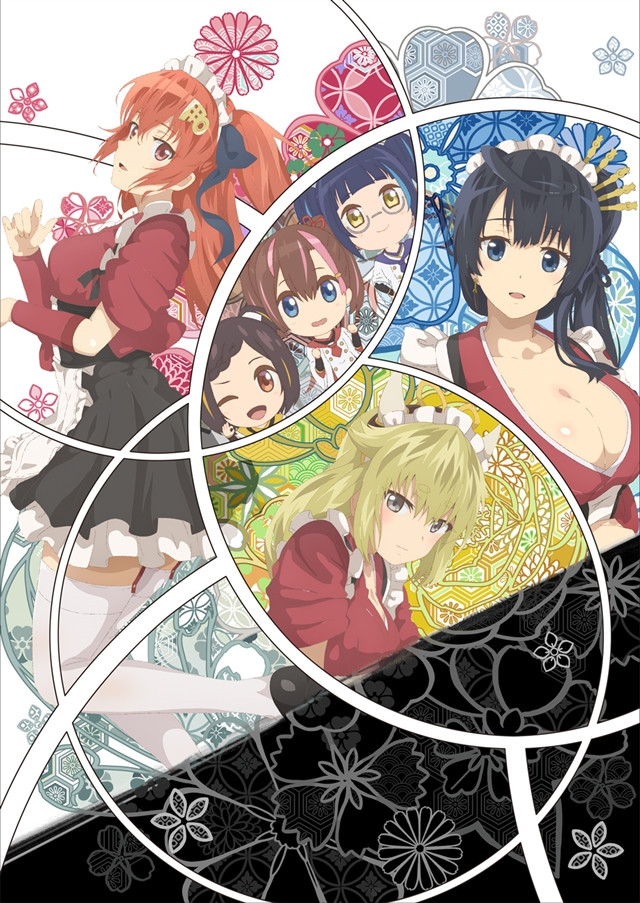 TV anime title logo: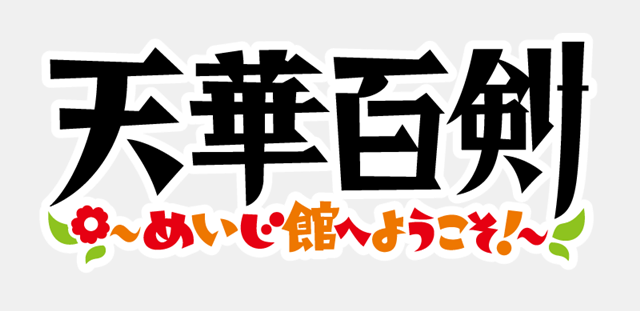 Main Staff:
Director: Daisuke Hashimoto
Series composition/screenplays: Yu Sato
Character designers: Daisuke Hashimoto, Ryota Higashi, Naoki Okada
Chief animation director: Ryota Higashi
Music: Ryudai Abe
Music production cooperation: picnic
Anime production: Liden Films
Main voice cast:
Joizumi Masamune: Yuko Ono
Kuwanagou: Rie Takahashi
Goou Yoshimitsu: Haruka Chisuga
Toushi Masamune: Hikaru iida
Houchou Masamune: Haruka Chisuga
Horinuki Masamune: Yuuki Harukawa
OP song: "Kurenai, Hana wo Sakasete" (Crimson, Blooming the flowers)
- performed by Ohanami-shu Tsubaki-gumi (Yuko Ono, Rie Takahashi, Haruka Chisuga, Hitomi Owada, Haruka Shiraishi)
---
Smartphone game "Tenka Hyakken - Zan-"
iOS - https://itunes.apple.com/jp/app/id989719261?l=ja&ls=1&mt=8
Android - https://play.google.com/store/apps/details?id=com.dena.a12022874
Key visual: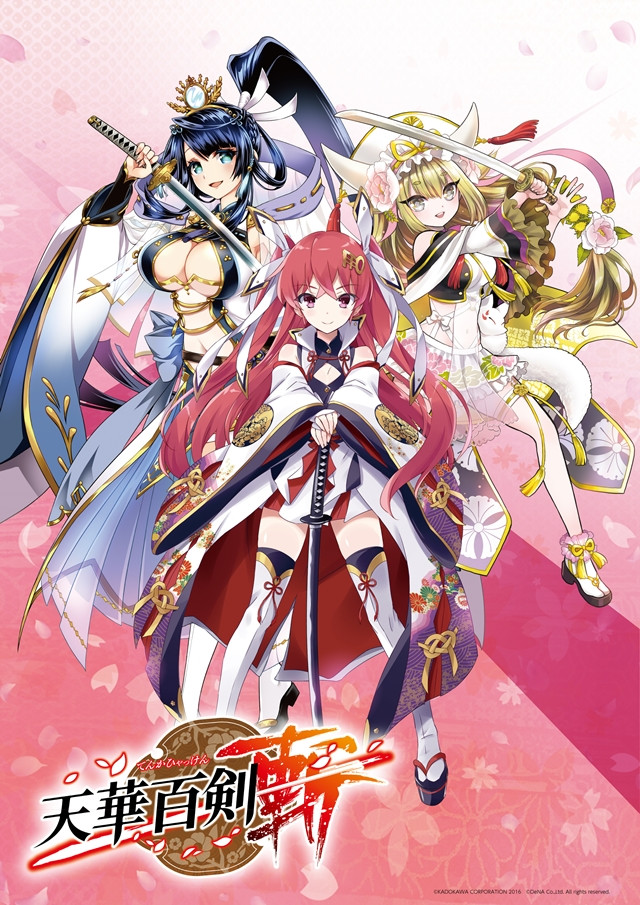 2nd anniversary PV:
---
Source: KADOKAWA press release
©Tenka Hyakken Project ©KADOKAWA CORPORATION 2019