Episode 0 and Episode 13 will debut at the CRX convention on August 31, 2019
Crunchyroll Expo 2019 is continuing the conquest of deep space with the U.S. premiere of Legend of the Galactic Heroes: Die Neue These Second, an ongoing TV anime with direction by Shunsuke Tada and animation production by Production I.G based on the epic series of space opera science fiction novels by Yoshiki Tanaka. The screening details are as follows: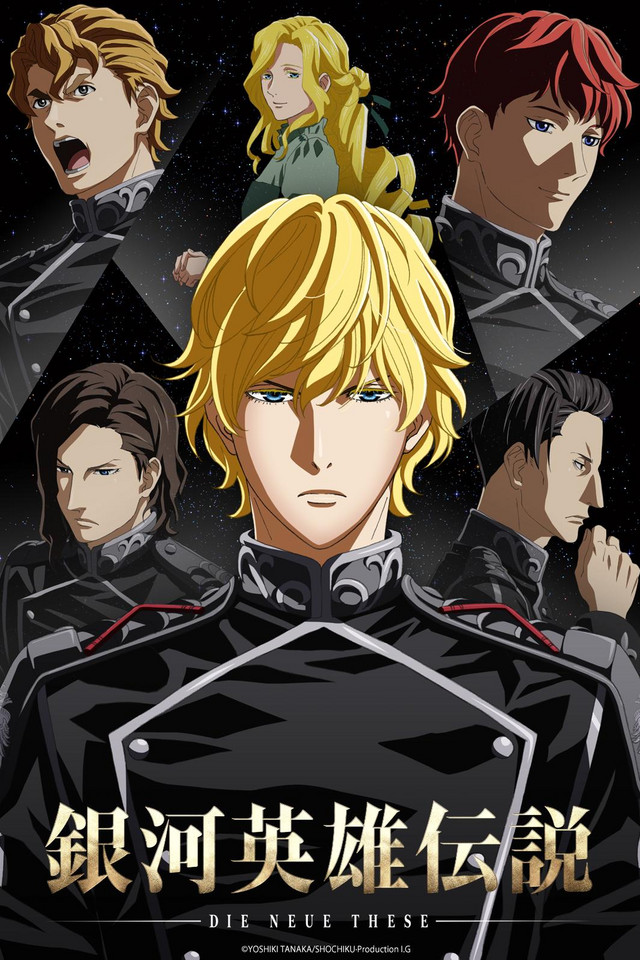 Title: Legend of the Galactic Heroes: Die Neue These Second
Episodes: Ep 0 (recap episode) + Ep 13
Screening Time: Saturday August 31, 2019 from 11:45am - 12:45pm
Location: Episode Room
Synopsis: The year is UC 796 (Imperial Calendar year 487). The Free Planets Alliance expedition, thirty million soldiers strong, entered Imperial territory and engaged with Fleet Admiral Reinhard's massive fleet as well as the entire Galactic Empire Space Fleet, also led by Reinhard as its new vice commander. As a result, the Alliance lost three of its eight fleets. However, after learning the intentions of the Free Planets Alliance High Council, Commander-in-Chief Lobos gave the order for the surviving fleets to assemble and continue the battle. Reinhard, desiring a perfect victory, advanced on the Amritsar Starzone, where the remaining Alliance fleets were amassing. And so the curtain rose on the Battle of Amritsar.
Legend of the Galactic Heroes: Die Neue These Second will stream on Crunchyroll in late summer / early fall of 2019. Crunchyroll Expo 2019 runs from August 30 - September 01, 2019, at the San Jose Convention Center in San Jose, California, USA. For more information, please check out the offical Crunchyroll Expo home page here.