PreCure manga illustrator Futago Kamikita draws the human form Fuwa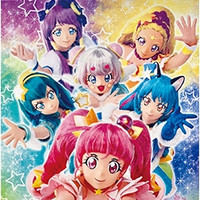 The PreCure franchise's official YouTube channel has started streaming a 100-second digest clip from Star☆Twinkle PreCure: Dream Stage, the stage play based on its ongoing 16th PreCure TV series. Gekidan Hikousen, a theater company that has specialized in masked character stage plays, has been producing the PreCure stage plays since the launch of the long-running magical girl franchise.
The play tells an original story about a space treasure named "Image Jewel" that can fulfill three wishes. With its mysterious power, the baby fairy character Fuwa becomes able to transform into a human girl for the first time. And it is confirmed that her human form is introduced only in this stage play.
The latest PreCure stage play started its run in Chiba Prefecture in the middle of July, and is expected to be performed across Japan until the beginning of next year.
"Star☆Twinkle PreCure: Dream Stage" digest:
Key visual: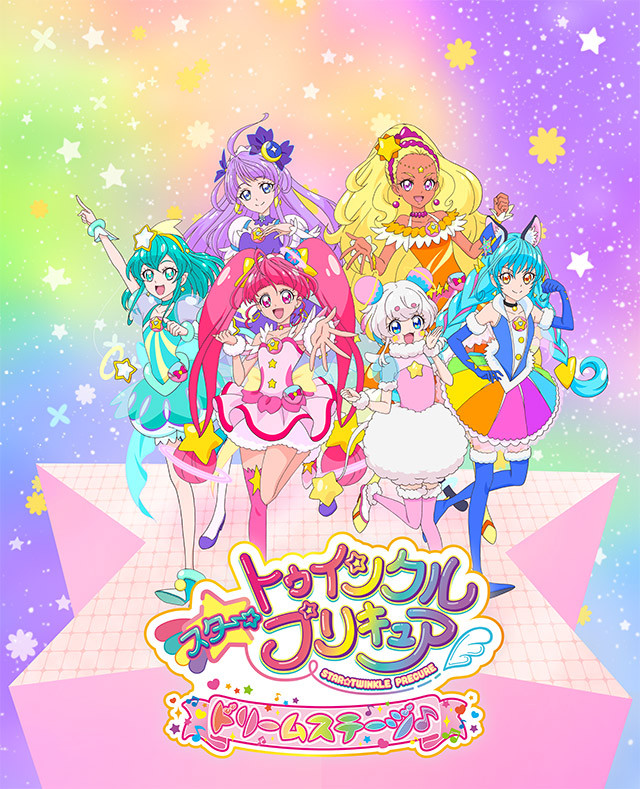 PreCure manga illustrator Futago Kamikita draws the human form Fuwa:
舞台『スター☆トゥインクルプリキュア ドリームステージ♪』
人間の女の子に変身する #フワ ❣️このステージでしか見られません✨お近くの方は、ぜひぜひ❣️❣️https://t.co/6eI3DDqq2Jhttps://t.co/ufXN69Zp8i#スタプリ #precure pic.twitter.com/XQYpzTPwIn

— 上北ふたご (@futagokamikita) August 30, 2019
Last year's "Hugtto! PreCure: Dream Stage" digest:
---
Source: "PreCure" franchise official YouTube channel
©ABC-A, Toei Animation