Two memorial items will start shipping in February 2020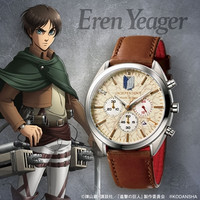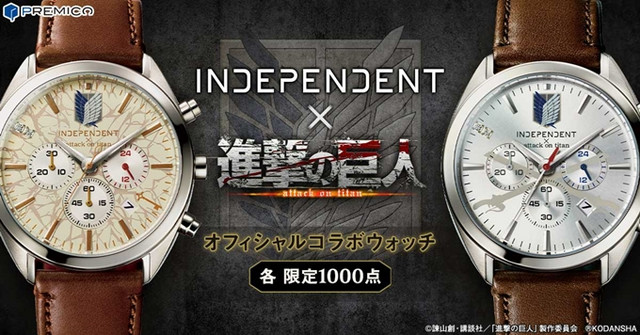 In commemoration of the Attack on Titan franchise's tenth anniversary, Imperial Enterprise started accepting pre-orders for two collaboration wristwatches produced by Citizen's "INDEPENDENT" brand featuring Eren Yeager and Levi Ackerman on its official online store PREMICO today on September 9. The watches will be produced only for 1,000 units each.
The two characters' illustration and an edition number are engraved in the watches' back covers, and the set also includes a top-quality cowskin belt and a box with the emblem of Survey Corps. The price for the two memorial items is 39,800 yen (about 372 US dollars), and their scheduled shipping date is the early February of 2020.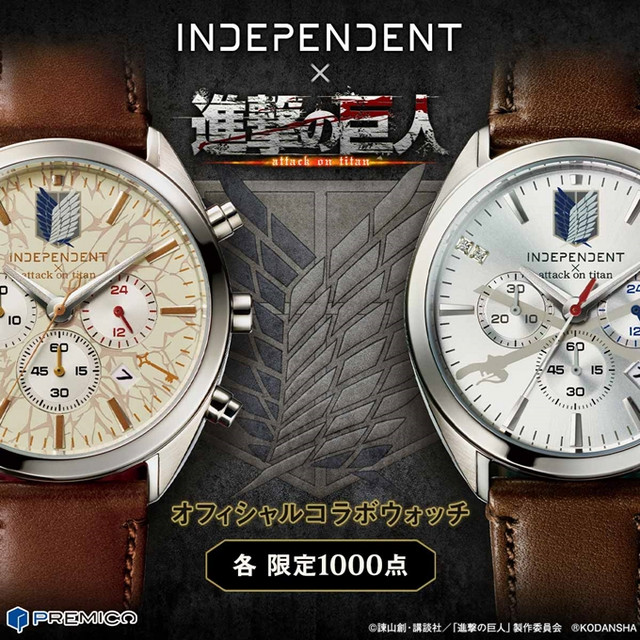 Eren Yeager model: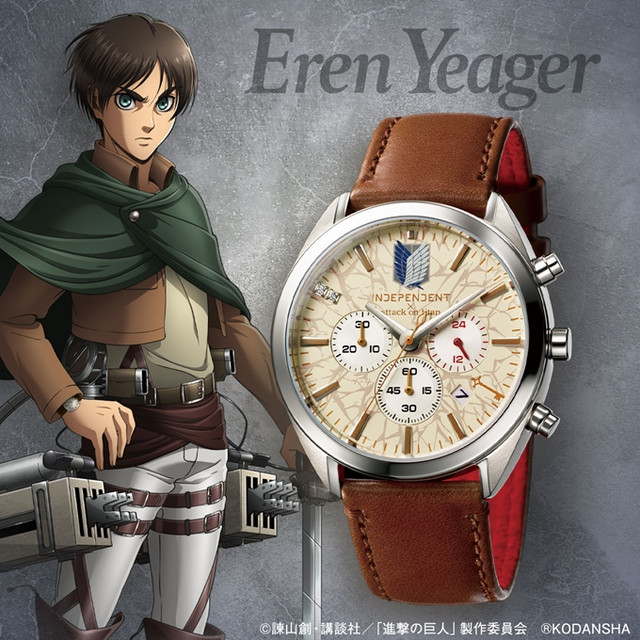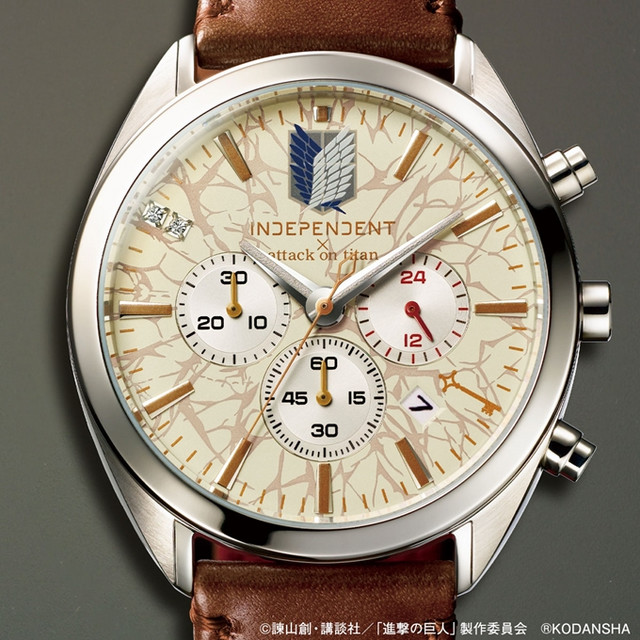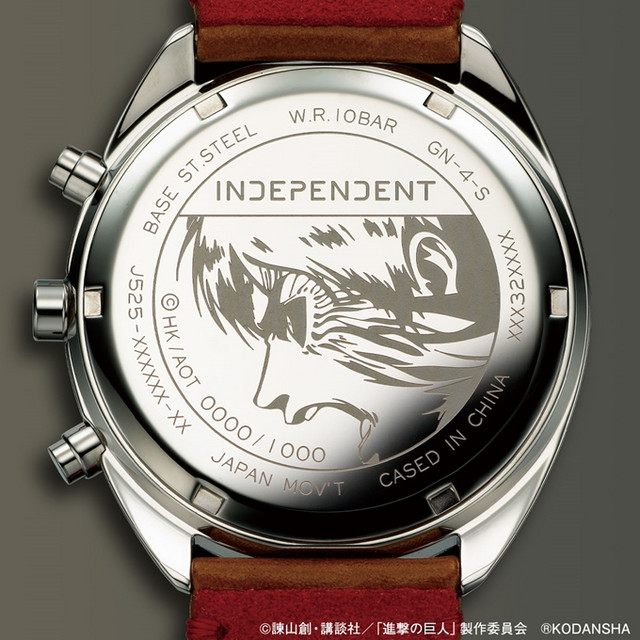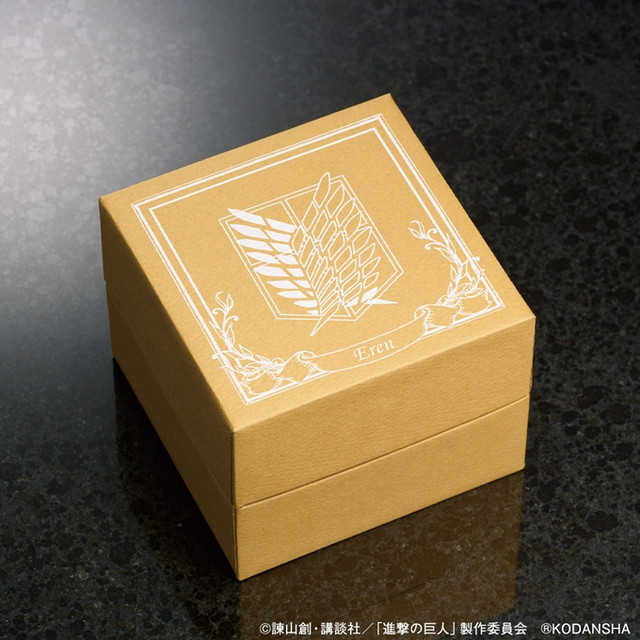 Levi Ackerman model: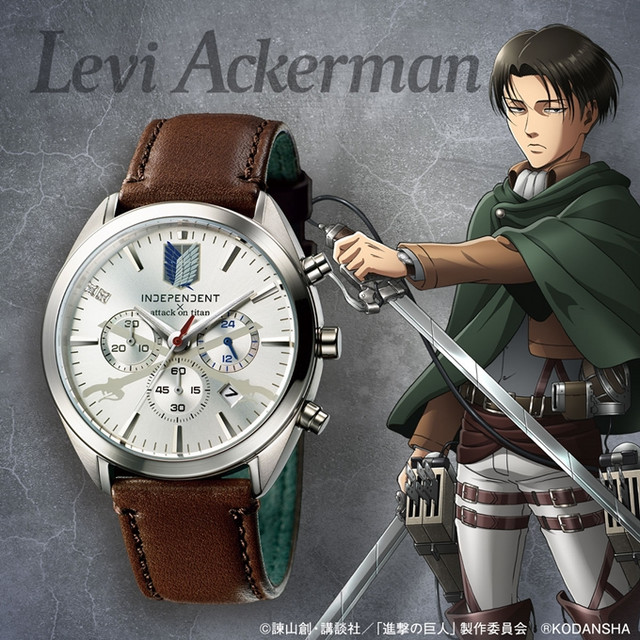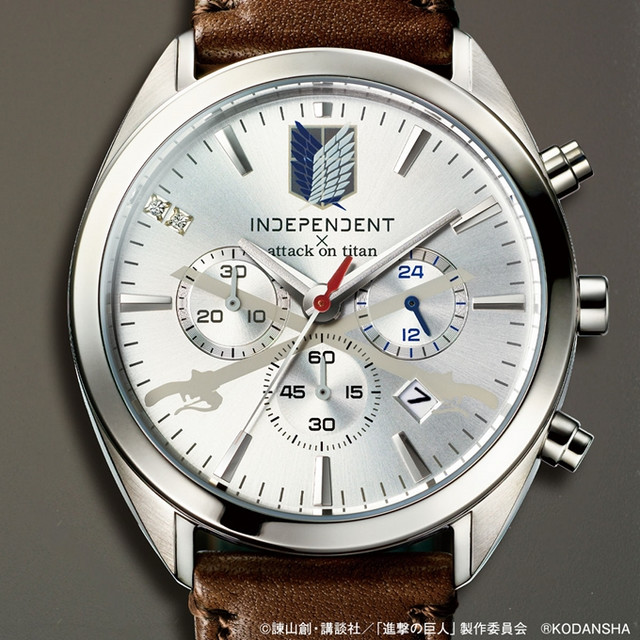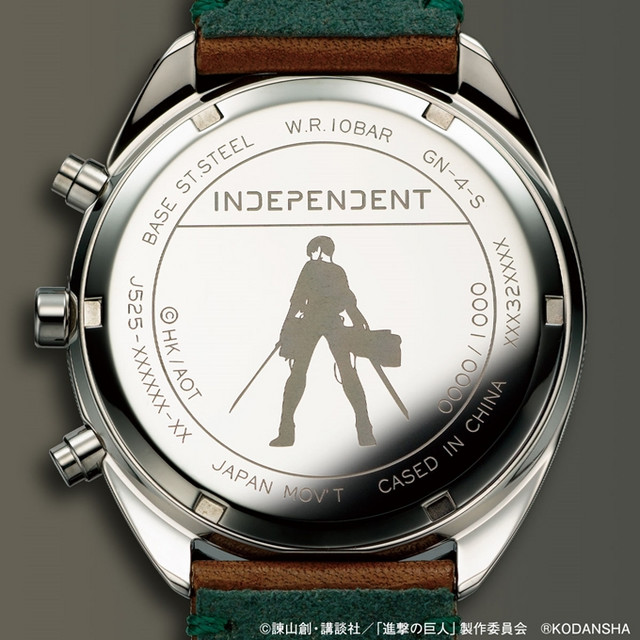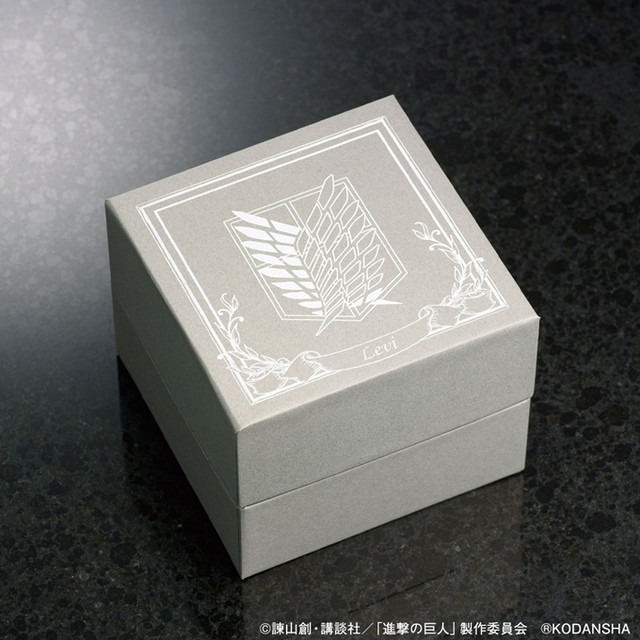 時は進む。物語の核心へ向けて──

「進撃の巨人」とシチズン時計の人気ブランド「INDEPENDENT」のコラボウォッチが登場!
エレンとリヴァイの2モデル【各限定1000点】

本日より予約受付を開始しました!
商品の詳細はこちらから⇒https://t.co/S4m1WidFc6#shingeki #進撃の巨人

— プレミコ(PREMICO) (@iei_premico) September 9, 2019
---
Source: Imperial Enterprise press release
(C)Hajime Isayama, KODANSHA/"Attck on Titan" Production Committee (R)KODANSHA