Se estrenará el 5 de octubre.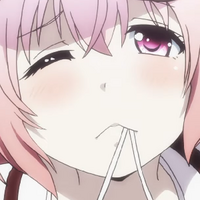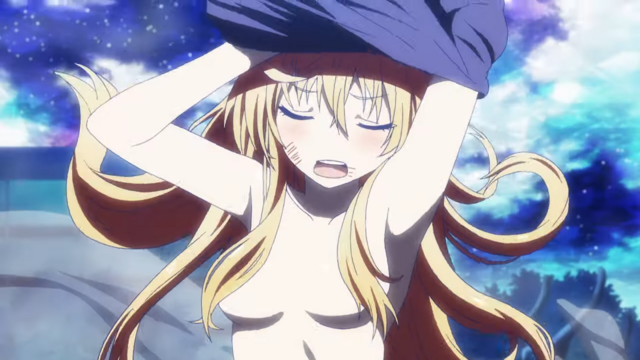 La web oficial de la adaptación televisiva animada del manga Val x Love de Ryousuke Asakura nos deja un nuevo video promocional que concreta la fecha de estreno del anime para el 5 de octubre a las 23:00 en AT-X, llegando posteriormente a Tokyo MX, BS11 y servicios online como dTV.
El reparto ya anunciado:
Yuya Hirose como Takuma Akutsu
Kaede Hondo como Natsuki Saotome
Ai Kakuma como Itsuyo Saotome
Rina Hidaka como Mutsumi Saotome
Yumi Uchiyama como Ichika Saotome
Yumi Hara como Futaba Saotome
Ayaka Shimizu como Misa Saotome
Rikako Aida como Shino Saotome
Maki Kawase como Yakumo Saotome
Kotori Koiwai como Kururi Saotome
Hiyori Nitta como Sue, la perrita
Daisuke Hirakawa como Tooru Inukai
Atsumi Tanezaki como Skuld
M.A.O como Röskva
Misato Fukuen como Ur
Takashi Naoya (Touken Ranbu: Hanamaru, Real Girl) será el director del anime bajo Hoods Entertainment, contando con guiones de Tatsuya Takahashi (The [email protected] Cinderella Girls, Katana Maidens: Toji no Miko). Kiyoshi Tateishi (director de animación en Ghost in the Shell: The New Movie) es el diseñador de personajes y director jefe de animación, mientras que TECHNOBOYS PULCRAFT GREEN-FUND (Witch Craft Works, Skull-face Bookseller Honda-san) compondrán la música.
Rikako Aida se encargará de interpretar el opening con el tema "for...", mientras que las seiyuus que forman parte de las Valkyrie Sisters del anime interpretarán el ending, "Up-Date x Please!", en grupos de tres. El ending contará así con tres versiones y cambiará en cada episodio. TECHNOBOYS PULCFRAFT GREEN-FUND compondrán, harán los arreglos y escribirán la letra del ending.
¡Flirtea para salvar el mundo! Takuma Akutsu es un joven de preparatoria al que le aterroriza el contacto humano y solo quiere llevar una vida tranquila... idea que se desvanece por completo cuando nueve hermanas Valquirias llegan a su casa y se instalan a vivir en ella. El joven tendrá que criar a las chicas para aumentar su nivel y que puedan derrotar a los monstruos que amenazan a la humanidad. ¿Y cómo subir si nivel? ¡Haciendo cosas pervertidas con ellas!
Asakura lanzaba el manga en las páginas de la revista en diciembre de 2015, contando hasta la fecha con ocho tomos recopilatorios que suman más de 450,000 copias en circulación.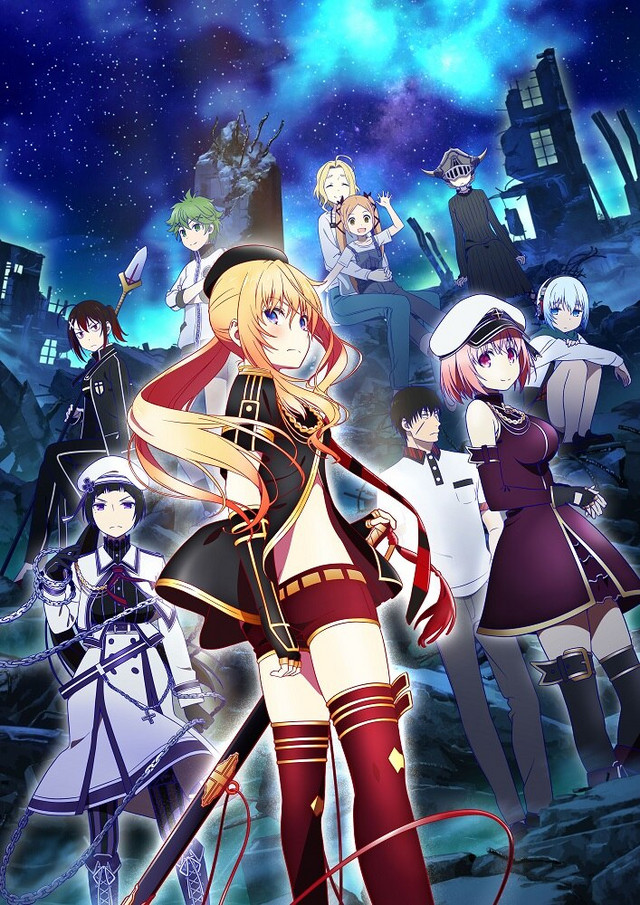 Fuente: Moetron