"ONE PIECE STAMPEDE" has surpassed the 5 billion yen mark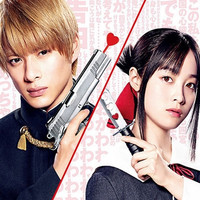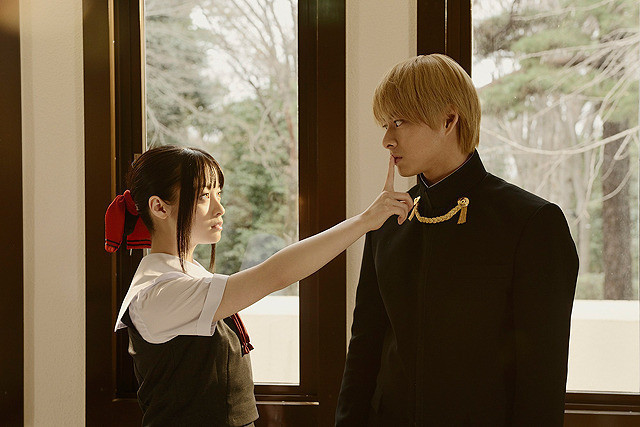 The highly-anticipated live-action film adaptation of Aka Akasaka's romantic comedy manga Kaguya-sama: Love Is War was released in 291 theaters in Japan on September 6, 2019, then earned an impressive 310 million yen on 255,000 admissions in its first Saturday and Sunday, finally stopped the weekend box office domination by Makoto Shinkai's Tenki no Ko/Weathering With You.
The two-day result was 185.3% of that of the leading male cast Sho Hirano (Johnny & Associates' boys idol group King & Prince)'s previous film We Love. in November 2018. The Hayato Kawai (Nisekoi)-directed film made 460 million yen in its first three days from Friday through Sunday, and is expected to reach the two billion yen mark by the end of its domestic run.
While losing its first position, Makoto Shinkai's Weathering With You had earned a massive 12.17 billion yen from the 9.13 million tickets sales by September 8, in 52 days since its release on July 19, 2019. It has finally become the top-grossing film of this year in Japan so far, surpassing Guy Ritchie-directed Walt Disney Pictures film Aladdin's Japanese box office record of 12.09 billion yen.
Coming in fifth place was ONE PIECE STAMPEDE, one position down from the previous weekend. The 14th One Piece anime feature film surpassed the five billion yen mark in its fifth week, and has become the third top-grossing film in the One Piece anime franchise, outgrossing the 10th film ONE PIECE FILM STRONG WORLD that earned 4.8 billion yen in December 2009.
Violet Evergarden: Gaiden - Eien to Jidou Shuki Ningyou - (Violet Evergarden: Spin-Off - Eternity and Auto Memory Doll -), Kyoto Animation's first film released after the July 18 arson attack, was released in 83 theaters ranking sixth in its opening weekend, and became the No.1 film in Pia's first day satisfaction ranking with a very good 94.0 approval rating. The 90-minute film is scheduled to be screened for a limited time of three weeks.
---
Weekend box office in Japan (September 7-8, 2019)
(ticket sales basis)
1 (new). "Kaguya-sama: Love Is War" - 460 million yen
2 (1). "Weathering With You" - 12.17 billion yen
3 (2). "The Lion King" - 5.91 billion yen
4 (3). "Ossan's Love The Movie: LOVE or DEAD" - 1.65 billion yen
5 (4). "ONE PIECE STAMPEDE" - 5 billion yen
6 (new). "Violet Evergarden: Gaiden - Eien to Jidou Shuki Ningyou"
7 (5). "Hikkoshi Daimyou" - 660 million yen
8 (6). "Once Upon a Time in Hollywood" - 640 million yen
9 (8). "KONOSUBA: God's Blessing on this Wonderful World! Legend of Crimson"
10 (7). "Toy Story 4" - 9.81 billion yen
"Kaguya-sama: Love Is War" trailer:
"Violet Evergarden: Gaiden - Eien to Jidou Shuki Ningyou" trailer:
"ONE PIECE STAMPEDE" special PV to celebrate the five billion yen mark:
Message from the manga author Eiichiro Oda:
⚡️興行収入50億円突破!⚡️
勢い衰えずSTAMPEDE状態!!

尾田栄一郎先生から直筆コメントが届きました!

「何回も観た人、まだの人。コメンタリー!応援上映!4DX!9月も全国350館でバリバリ上映中ー!!のって来ーい!」
「アニメ20周年のお祭り楽しんでくれて皆さんありがとう!!」 pic.twitter.com/up1ceO8cMw

— 劇場版『ワンピース スタンピード』【公式】 (@OP_STAMPEDE) September 9, 2019
---
(C)2019 Movie "Kaguya-sama: Love Is War" Production Committee
(C)Kana Akatsuki, Kyoto Animation/Violet Evergarden Production Committee
(C)Eiichiro Oda/2019 "One Piece" Production Committee