Advance screening event is scheduled to be held on September 28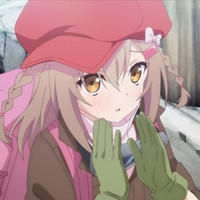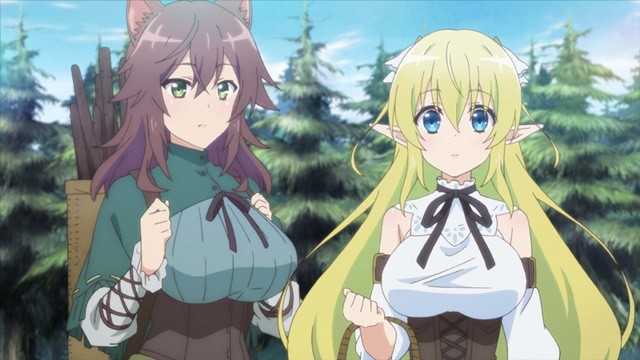 Three weeks prior to its premiere in Japan, the official website for the forthcoming TV anime adaptation of Riku Misora (Chivalry of a Failed Knight)'s popular fantasy light novel Choujin Koukousei-tachi wa Isekai demo Yoyuu de Ikinuku you desu!/High School Prodigies Have It Easy Even In Another World has started streaming a 60-second web trailer for its first episode "High school prodigies seem to have arrived at an another world."
The Shinsuke Yanagi (The Ryuo's Work is Never Done!)-directed adaptation is is set to premiered on TOKYO-MX and AT-X on October 3, 2019, then on BS Fuji five days later, and Nagasaki Bunka Housou 26 days later. And its advance screening event will be held in Sinhuku Wald 9 theater in Tokyo at 18:00 on September 28.
1st episode web trailer:
????Web予告先行公開????
第1話『超人高校生たちは異世界に来てしまったようです!』https://t.co/ZeaHxErslY

????TOKYO MX 10/3より毎週木曜22:30
????AT-X 10/3より毎週木曜21:00
※リピート放送有
????BSフジ 10/8より毎週火曜24:00
????長崎文化放送 10/29より毎週火曜25:55https://t.co/wSPOUr89L2 pic.twitter.com/EyGrgtmFEs

— TVアニメ「超人高校生たちは異世界でも余裕で生き抜くようです!」公式 (@choyoyu_PR) September 13, 2019
---
Main staff:
Director: Shinsuke Yanagi (The Ryuo's Work is Never Done!)
Series composition: Deko Akao (Noragami)
Character designer/Chief animation director: Akane Yano (The Ryuo's Work is Never Done!)
Sound Production: Bit Promotion
Sound Director: Satoshi Motoyama
Music Production: Pony Canyon
Produce: Dreamshift
Anime production: Project No.9 (The Ryuo's Work is Never Done!)
Main voice cast:
Tsukasa Mikogami: Yusuke Kobayashi (Subaru Natsuki in Re:Zero − Starting Life in Another World)
Riruru: Yuuki Kuwahara (Kaguya Shirayuri in Aikatsu Friends!)
Ringo Oohoshi: Rina Hidaka (Silica/Keiko Ayano in Sword Art Online)
Shinobu Sarutobi: Natsumi Hioka (Kotoha in Mitsuboshi Colors)
Keine Kanzaki: Hisako Kanemoto (Ikamusume in Squid Girl)
Aoi Ichijou: Sayaka Kaneko (Aiko in Idol Time PriPara)
Prince Akatsuki: Shizuka Ishigami (Stella in Vermillion in Chivalry of a Failed Knight)
Masato Sanada: Junji Majima (Kimihito Kurusu in Monster Musume)
Story:
An airplane accident befalls seven high school students. When they regain consciousness,it is in a world of magic and half-animal humans. Thrown into a feudalistic society run by autocrats and guilds with not a modern convenience in sight, these high schoolers don't even sweat it!
No electricity? They build a nuclear power plant. Need to make a little money? They take over economi control of the city. How to repay their gratitude to an oppressed citizenry? They upend the corrupt nobility by going to war.
Not just any high schoolers, these teenagers are super prodigies, standing atop their fields of politics, economics, science, medicine, journalism, martial arts and prestidigitation! They are the world's Dream Team of intellectual, technological and physical prowess, starring in a delightful tale of virtue over vice in an otherworldly revolution!
---
Source: TV anime "High School Prodigies Have It Easy Even In Another World" official website
©Riku Misora, SB Creative/"ChoYoyuu!" Prodution Committee