An overhauled combat system demo was shown off at Tokyo Game Show 2019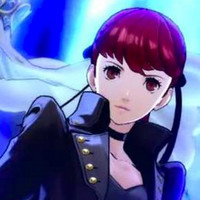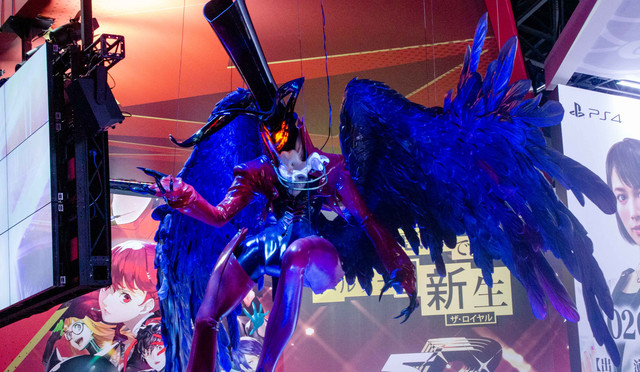 In a little under a month and a half, Persona 5 Royal – an expanded version of 2016's Persona 5 – will be released in Japan, and with that Atlus had a huge booth at Tokyo Game Show 2019 to promote its release. Our Japan Correspondent, Daryl Harding, was at Tokyo Game Show and got to go battle it out in a new challenge mode.
---
Life will change for fans of Persona 5 as Persona 5 Royal feels very different from the original game – at least combat-wise. I was lucky enough to be able to try the demo at the Atlus booth and wasn't sure what slice of gameplay I was going to get.
For me, Persona 5 is more 'Japanese life simulation' than 'dungeon crawler.' Most of the time, I tried my hardest to get through the palaces as quickly as possible so I could go on another date with Kawakami or Haru. While I enjoyed the battle mechanics – and I'm told they're the best in the series – after 80+ hours, they got a little tedious. Mind you, if "tedious" is the worst thing to say about a 110 hour game, it has to be an amazing game.
When I waited in line for the demo, I noticed that the gameplay was entirely battle orientated. Which was okay, but I was disappointed that I wouldn't get to see any of the new areas (like Nakano Broadway) or meet any of the new characters (like Kasumi). The battle was unlike what I've played before in Persona 5, it was arcade-like challenge rounds set up by Caroline and Justine, in both easy and hard. Of course, I chose easy, I didn't want to get frustrated after a long day!
After getting used to the switched controller layout (the X and O are switched in the Japanese version for cultural reasons), Persona 5 Royal felt like second nature to me. The new battle mechanics made the game feel incredibly fluid. I was able to chain baton-passes between characters, netting me more MP and being able to use multiple technicals in one action made the battles only last one or two rounds. No longer do you have to wait for a character's turn to exploit the weakness of an enemy.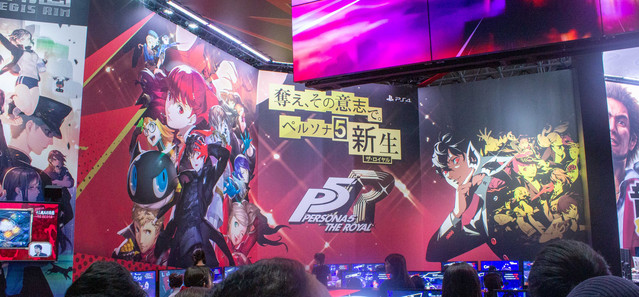 One thing I noticed was that the animations for all the characters have been updated and tweaked. Due to the placement of the Phantom Thieves, I only really go to see idle animations for Panther and Morgana. Fox was too far away and Joker was covered by the UI. Ann's updated animations were the most dramatic with her twirling around and looking 9 kinds of adorable.
Overall, the demo felt like a more polished version of Persona 5, from the combat system to the graphics. I'm sure fans of the Persona 5 game, or the PERSONA5 the Animation anime, will find something new to love in the new game when it releases in the West in Spring 2020.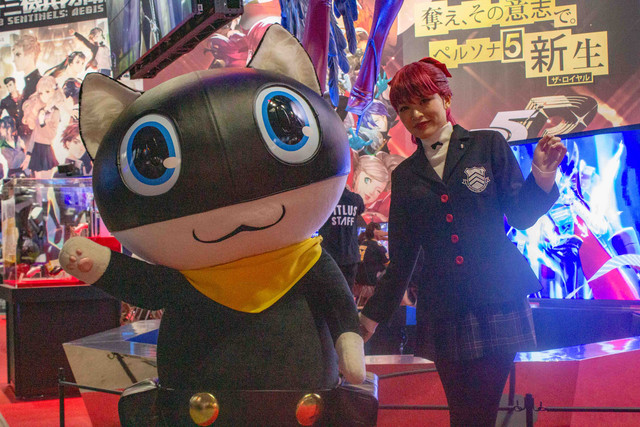 To see more of our Tokyo Game Show coverage, follow this link!

----
Daryl Harding is a Japan Correspondent for Crunchyroll News. He also runs the YouTube channel about Japan stuff called TheDoctorDazza, tweets at @DoctorDazza and posts photo of his travels on Instagram.