The anime comes to life in the new tower defense and real-time strategy game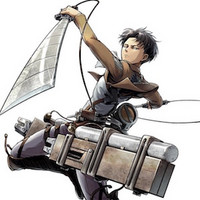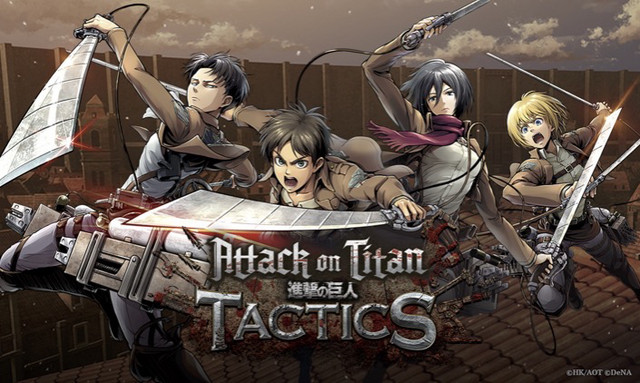 It's officially time to form your go-to squad and start defending your walls against the ever-present threat of the Titans! Hajime Isayama's hit series Attack on Titan comes to life in DeNA Co., Ltd.'s hotly anticipated Attack on Titan TACTICS, which is now available to download on iOS and Android devices in the US, Canada, and Australia.
Attack on Titan TACTICS takes the saga and spins it into a tower defense and real-time strategy game that has players building and deploying an elite team of Scouts to defend their base from Titans. Fan-favorite characters are ready to join the fight, including Eren Jaeger, Mikasa Ackermann, Captain Levi, and more.
The story follows the first season of the Attack on Titan anime, complete with gorgeous illustrations to tell the tale. There are also new and original stories to dive into, and you can see a sample of the free-to-start game in action in the launch trailer below.
Features:
Accessible but Deep Gameplay: A real-time battle system that's easy to learn, but hard to master; the key to victory is choosing when and where to deploy your units.
Stunning Original Art: Gorgeous character illustrations and must-see battle animations created exclusively for the game.
Fan-Favorite Characters with Unique Abilities: Over 50 different characters are available, with more planned for the future. Each character has its own unique set of attacks and abilities on the battlefield.
New & Original Stories: Scenarios written solely for the game that fans won't find anywhere else.
Original Voice Actors From the Anime Series: Examples include Yuki Kaji (voice of Eren Jaeger), Yui Ishikawa (voice of Mikasa Ackermann), Marina Inoue (voice of Armin Arlelt), Hiroshi Kamiya (voice of Levi), and Daisuke Ono (voice of Erwin Smith).
Attack on Titan TACTICS will celebrate its launch with special in-game events and rewards for a limited time. Here's a breakdown of one you can look forward to:
The Levi Squad Gacha, available now through October 3, 10:59 PM PDT (details are subject to change without notice) will provide players with a chance to obtain a 5★ recruit from the Levi Squad (Captain Levi, Scout Regiment Petra Rall, Levi Squad Oruo Bozad, or Levi Squad Eld Gin). More details on this event are available in the in-game gacha menu.
All players will also receive an in-game reward of 300 Crystals for reaching the pre-registration goal of 70,000 players. All you have to do is download the game between now and October 17, so get started and prepare to defend with all your might!