Polygon Pictures (Knights of Sidonia)-produced series will be streamed on Netflix worldwide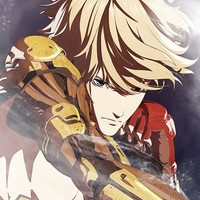 Netflix Japan announced the eight main voice cast for the forthcoming web anime adaptation of Haruhisa Nakata's mechanical martial arts manga Levius today, including 30-year-old Nobunaga Shimazaki (Baki Hanma in Baki) as the title character Levius, who fights in the battles using his artificial right arm.
The web anime Levius is scheduled to be streamed on Netflix worldwide in the winter of 2019.
Levius Cromwell: Nobunaga Shimazaki
Zacks Cromwell (Levius' uncle): Junichi Suwabe
Bill Weinberg (Mechanic for Levius' artificial arm): Takahiro Sakurai
Natalia Garnet (who considers Levius as her rival): Ayane Sakura
Netflixオリジナルアニメシリーズ
????『Levius』キャスト解禁1⃣????

◆レビウス:#島﨑信長
<機関拳闘>に打ち込む孤独な少年
右腕は義手

◆ザックス:#諏訪部順一
レビウスを支える伯父

◆ビル:#櫻井孝宏
レビウスの義手をサポート

◆ナタリア:#佐倉綾音
レビウスをライバル視#ネトフリアニメ pic.twitter.com/lMQsOoaDq6

— Netflix Japan Anime (@NetflixJP_Anime) October 3, 2019
Malcom Eden (veteran fighter): Hochu Ohtsuka
Hugo Stratus (elite fighter who is a son from a rich family): Daisuke Ono
Mysterious girl (who stands beside Crown): Saori Hayami
Dr.Crown (top executive of a military-industrial giant corporation): Mamoru Miyano
Netflixオリジナルアニメシリーズ
????『Levius』キャスト解禁 2⃣????

◆マルコム:#大塚芳忠
ベテラン機関拳闘士

◆ヒューゴ:#小野大輔
御曹司で機関拳闘のエリート

◆謎の美少女:#早見沙織
クラウンの側にたたずむ

◆Dr.クラウン:#宮野真守
軍産複合体の超巨大企業の最高幹部#ネトフリアニメ pic.twitter.com/KVJIC8EGwC

— Netflix Japan Anime (@NetflixJP_Anime) October 3, 2019
---
The manga was originally serialized in Shogakukan's Monthly IKKI from its February 2013 to November 2014 issues. After the magazine ceased publication, it has moved to Shueisha's Ultra Jump with a new title Levius/est since its May 2015 issue. Three tankobon volumes were published from Shogakukan, then five volumes have been released by Shueisha.
Synopsis (from Simon & Schuster's English edition):
As society rises from the ashes of war, cybernetically augmented arena fighters battle for fame and fortune…or die trying. It's the 19th century, and the world has entered the Era of Rebirth, recovering from the devastating flames of war. The sport of mechanical martial arts has galvanized the nations. Cybernetically augmented fighters turn their blood into steam and their bodies into brutal fighting—and killing—machines. Young Levius is one of those arena battlers, hell-bent on winning in order to simply survive.
TV anime teaser PV
Teaser visual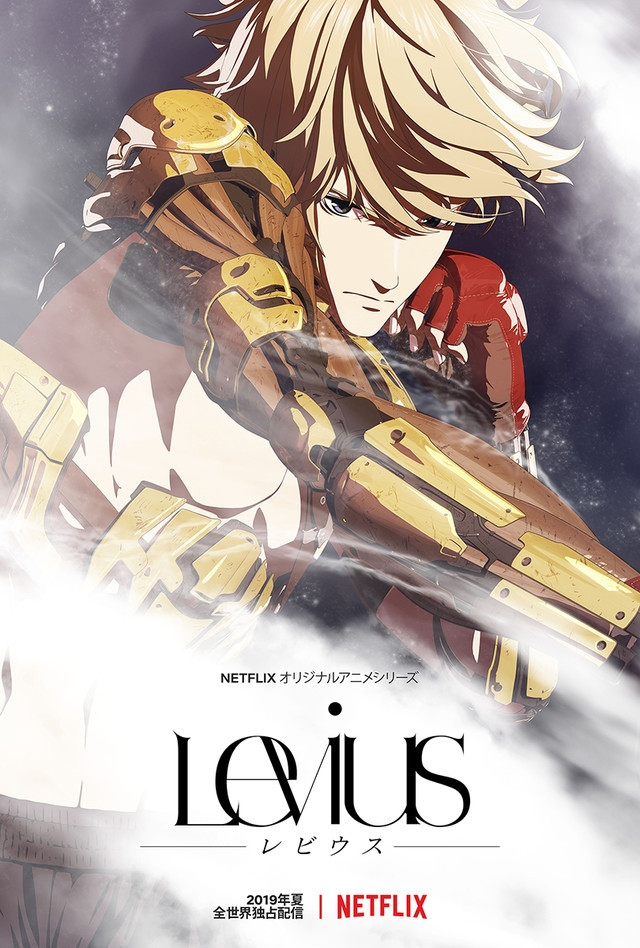 Main staff:
General director: Hiroyuki Seshita (Knights of Sidonia, GODZILLA trilogy)
Director: Keisuke Ide (Ajin episode director)
Series composition: Hiroshi Seko (Ajin, BANANA FISH)
Screenplay: Kenta Inohara, Hiroshi Seko
Production design: Naoya Tanaka, Ferdinando Patulli
Character design: Yuuki Moriyama (Ajin, GODZILLA)
Director of photography: Mitsunori Kataama
CG supervisor: Kenji Iwata
Art director: Yuuki Hatayama
Color design: Hirona Noji
Sound director: Miwa Iwanami
Music: Yugo Kanno (PSYCHO-PASS, JoJo's Bizarre Adventure)
Anime production: Polygon Pictures
Production: Polygon Pictures
---
Source: Netflix Japan Anime official Twitter
(c)Haruhisa Nakata/Shueisha, Polygon Pictures