Starts Monday 10/14 @ 3PM PDT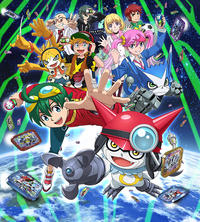 Crunchyroll is excited to announce the latest addition to its catalog in Digimon Universe App Monsters!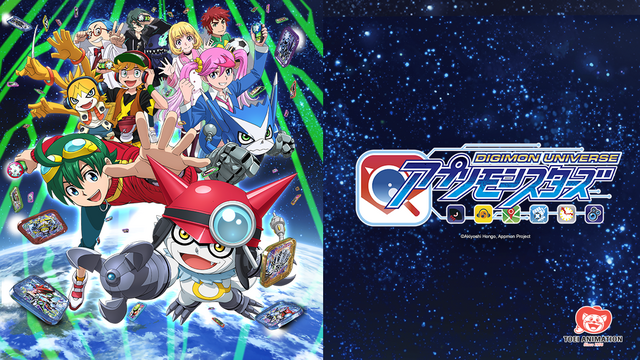 Synopsis:
Everyone in the world uses smartphone apps, but within them lurks unknown creatures called App Monsters or "Appmon." The Appmon are AI lifeforms with the ability to think and act, and exist in the boundary between the human world and the digital world. In the vast sea of the internet, the "villainous AI" also known as Leviathan takes control of the Appmon with the L-virus and begins hacking every system, thus gaining control of the human world from the world of the net. Haru Shinkai is led to acquire the Appli Drive, and uses it to materialize Gatchmon, a search app monster.
The series will be available on Monday October 14th at 3PM PDT for Crunchyroll members in the United States, Canada, South Africa, Australia, New Zealand, United Kingdom, Ireland, Central America, and the Caribbean. The series will launch in Latin America on October 25th.