His farewell party is planned to be held soon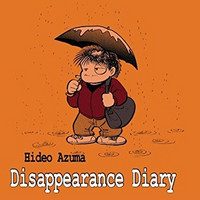 It is confirmed today that acclaimed Japanese manga artist Hideo Azuma passed away at a hospital in Tokyo on October 13. He was 69. He had received treatment for esophageal cancer. His funeral was already held by his relatives, and his farewell party is planned to be held soon.
Hideo Azuma was born on February 6, 1950, in Hokkaido, then started his professional career as a manga artist in 1969. He was well known for his science fiction and comedy works featuring bishoujo characters and was called the founder of the Japanese otaku and "moe" culture. After gaining huge popularity in the 1970s, he came to a standstill, disappeared for a long time twice and was hospitalized due to alcohol intoxication. In 2005, he published a manga journal of his experience titled Shissou Nikki / Disappearance Diary, which was critically acclaimed and received the Grand Prizes in the 9th Japan Media Arts Awards and the 10th Tezuka Osamu Cultural Prize.
The announcement on his official Twitter:
吾妻ひでお(本名:吾妻日出夫)、かねてから食道がん治療中でしたが、2019年10月13日未明、都内の病院で永眠いたしました。享年69歳。ここに謹んでご報告申し上げます。合わせて永年の読者の皆様のご支援と励ましのお言葉に改めて御礼申し上げます。

— 吾妻ひでお (@azuma_hideo) October 21, 2019
His notable manga works include:
"Futari to 5-nin" (1974–1976)
"Olympus no Pollon" (1977)
"Yakekuso Tenshi" (1977–1980)
"Fujouri Nikki" (1979)
"Nanako SOS" (1983–1986)
"Shissou Nikki / Disappearance Diary" (2005)
"Utsu Utsu Gideo Nikki" (2006)
"Toubou Nikki" (2006–2007)
「失踪日記」の漫画家、吾妻ひでおさんが死去#吾妻ひでお #失踪日記 #漫画家 #ふたりと5人 #アルコール依存症 #日本漫画家協会賞大賞 https://t.co/xGQivAUT8d

— 産経新聞社 広報室 (@sankeikoho) October 21, 2019
---
Source: Hideo Azuma official Twitter, Sankei