"Weathering With You" finally disappeared from top 10, but surpassing "The Last Samurai"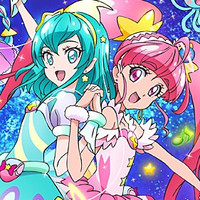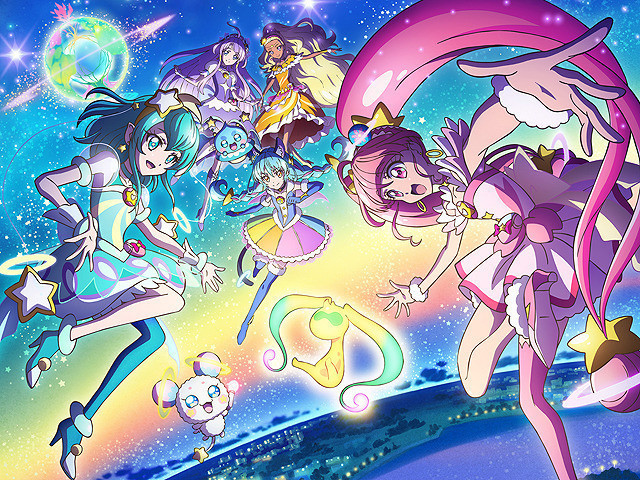 Last weekend's only new anime film, Eiga Star☆Twinkle PreCure Hoshi no Uta ni Omoi wo Komete (Star☆Twinkle PreCure The Movie: Putting Thought into the Star Song) was released 231 theaters in Japan on October 19 and ranked third with a modest 160 million yen on 141,000 admissions in its debut weekend.
The 27th PreCure film's opening weekend gross was 83% of that of the previous non-crossover film Kirakira PreCure a la Mode the Movie: Crisply! The Memory of Mille-feuille! in October 2017, and 64.4% of the franchise's previous 26th film PreCure Miracle Universe in March 2019. Judging from its opening weekend reception, the film is expected to end its domestic run with around 500-600 million yen.
Japan in realty has been hit by strong typhoons in recent several weeks. In its 14th weekend of release, Makoto Shinkai's Tenki no Ko/Weathering With You, which includes many scenes with heavy rains, finally disappeared from Japan's weekend box office top 10. But it has earned a huge 13.73 billion yen in Japan, becoming the 12th top-grossing film at the Japanese box office of all-time, surpassing The Last Samurai (2003)'s 13.7 billion yen.
---
Weekend box office in Japan (October 19-20, 2019)
(ticket sales basis)
1 (1). "Joker" - 2.72 billion yen
2 (new). "Maleficent: Mistress of Evil" - 280 million yen
3 (new). "Star☆Twinkle PreCure The Movie: Putting Thought into the Star Song" - 160 million yen
4 (new). "Kono Sekai kara Kibou ga Kieta nara" - 170 million yen
5 (2). "The Bucket List" (Japanese remake) - 430 million yen
6 (3). "Kioku ni Gozaimasen!" - 3.25 billion yen
7 (4). "Her Blue Sky" - 300 million yen
8 (7). "Yesterday" - 260 million yen
9 (5). "HIGh&LOW THE WORST" - 650 million yen
10 (new). "Rakuen" - 80 million yen
"Star☆Twinkle PreCure The Movie: Putting Thought into the Star Song" trailer:
Theme song "Twinkle Stars" 3DCG dance TV size version:
---
©2019 "Star☆Twinkle PreCure The Movie" Production Committee