Chihayafure geht endlich in die dritte Runde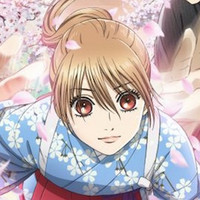 Diesen Herbst gesellt sich endlich auch Chihayafuru in unser Herbst-Lineups. Um die Veröffentlichung der dritten Staffel zu feiern, haben wir einmal die wichtigsten Infos zur Serie zusammengetragen.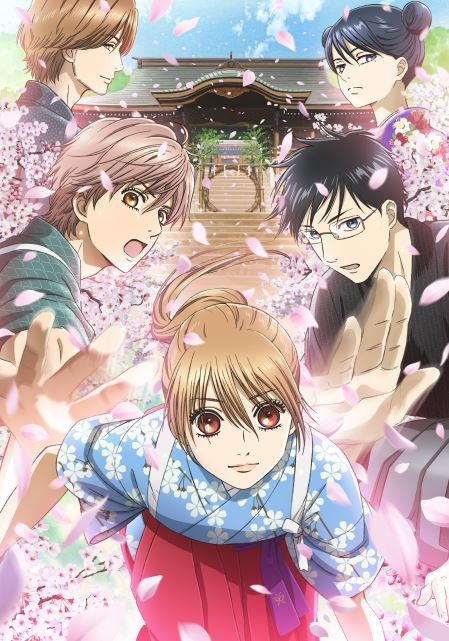 Trailer
Inhalt
Chihaya Ayase verbrachte ein Großteil ihres Lebens damit, die Modelkarriere ihrer Schwester zu unterstützen. Als sie aber einen Jungen namens Arata Wataya trifft, denkt dieser, dass Chihaya großes Potential als eine Karuta-Spielerin hat. Während Chihaya davon träumt, die beste Karuta-Spielerin zu werden, distanziert sie sich von ihren Karuta spielenden Freunden. Nun in High-School spielt Chihaya immer noch Karuta in der Hoffnung, dass sie ihre Freunde so wiederfindet.
Charaktere und Sprecher
Chihaya Ayase
Sprecher: Asami Seto (Miyoko in Food Wars!)

Taichi Mashima
Sprecher: Mamoru Miyano (Kotarou in ZOMBIE LAND SAGA)

Arata Wataya
Sprecher: Yoshimasa Hosoya (Reiner in Attack on Titan)

Staff
Regisseur
Morio Asaka (Cardcaptor Sakura, Chihayafuru 1 und 2)
Series composition
Yuuko Kakihara (Digimon Adventure tri., Chihayafuru 1 und 2)
Character design
Kunihiko Hamada (Cardcaptor Sakura: Clear Card, Chihayafuru 1 and 2)
Animation production
Madhouse (Death Note, Black Lagoon, Chihayafuru 1 and 2)
Weitere Informationen
Chihyafuru basiert auf dem gleichnamigen Manga, welcher seit 2007 in Kodanshas Be Love Manga-Magazin veröffentlicht wird. Die erste Staffel des Chihayafuru Animes erschien in 2011 und 2013 folgte die zweite.
Cover der ersten Manga-Volume