The latest TV anime series is set to premiere in Japan on November 17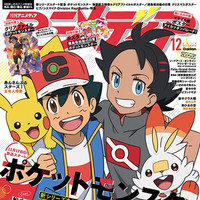 Gakken Holdings has revealed the cover of the next December 2019 issue of its anime specialized magazine Animedia to be released in Japan tomorrow, November 9.
The cover illustration features Satoshi and Gou, the two protagonists of the forthcoming new Pokémon / Pocket Monsters TV anime series. It is the first time in 22 years that the 38-year-old magazine has featured the Pokémon / Pocket Monsters anime characters on its cover.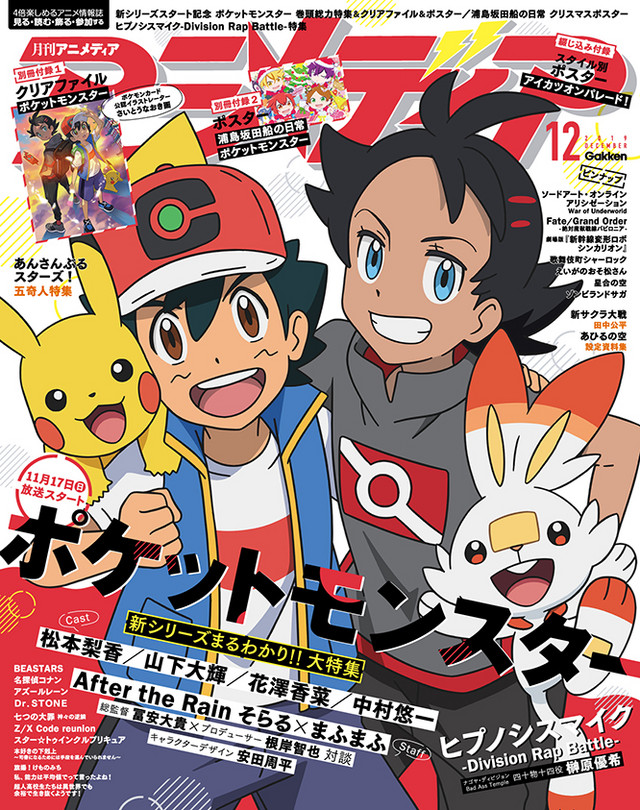 The issue includes exclusive interviews with the anime's theme song performer After the Rain (Soraru x Mafumafu), general director Daiki Tomiyasu, producer Tomoya Negishi, character designer Shuhei Yasuda, Rika Matsumoto (Satoshi VA), Daiki Yamashita (Gou), Kana Hanazawa (Koharu), and Yuichi Nakamura (Professor Sakuragi). In addition, a clear file drawn by the franchise's offcial illustrator Naoki Saito comes with a bonus.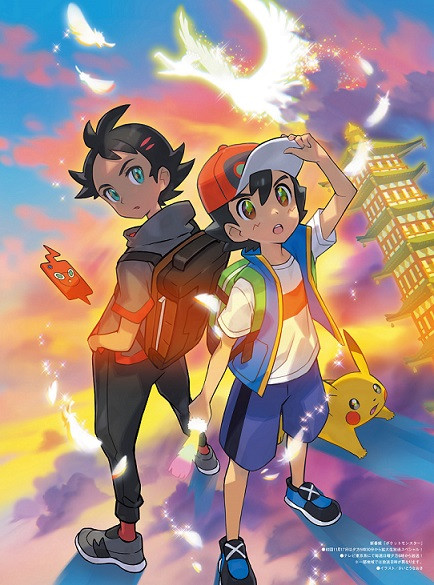 ---
The new TV anime Pocket Monsters (the same title as the original 1997 Poket Momsters TV anime series) is set to premiere in Japan on November 17, 2019.
Trailer:
---
Source: Gakken Holdings press release