Il a pas une tête de porte-bonheur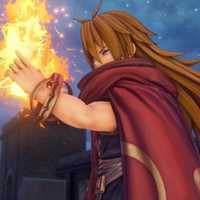 Square Enix continue sa série de vidéos dédiées aux protagonistes du jeu vidéo Trials of Mana. Après Duran et Angela, c'est au tour de Kevin, l'homme-loup, de nous être présenté.
L'éditeur rappelle ainsi qu'il sera possible d'incarner une multitude de personnalités différentes dans ce remake qui permettra, comme l'original sorti en 1995 au Japon, de choisir ses trois personnages principaux sur les six disponibles. Cette nouvelle version de Trials of Mana est attendue le 24 avril 2020 sur PlayStation 4, Switch et PC.
Source : Gematsu