Na temporada de inverno de 2020!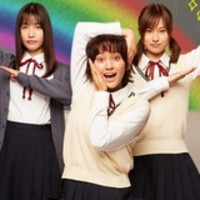 A emissora japonesa TV Asahi divulgou que o mangá Wasteful Days of High School Girl ganhará uma adaptação em série live-action, cuja exibição está programada para às sextas-feiras na temporada de inverno de 2020, às 23h15.
O dorama será protagonizado por:
Yui Okada - Nozomu "Baka" Tanaka
Yuri Tsunematsu - Akane "Ota" Kikuchi
Yurika Nakamura - Shiori "Robo" Saginomiya
Keita Machida - Masataka "Waseda" Sawatari
Uma foto promocional com os 4 caracterizados está disponível para visualização ao final da notícia.
Wasteful Days of High School Girl é um mangá de Bino que possui 4 volumes até o momento. Na temporada de verão de 2019, o mangá ganhou uma adaptação em anime com 12 episódios no total.
Sinopse de Wasteful Days of High School Girl:
O anime conta a história de três garotas: Nozomu Tanaka, que apelida suas amigas Akane Kikuchi e Shiori Saginomiya de, respectivamente, "ota" e "robô". Ota vem de otaku e faz menção à obsessão de Akane por BL e robô foi escolhido para Shiori ser insensível e genial. Em retaliação, as duas passam a chamá-la de "idiota" por suas notas baixas.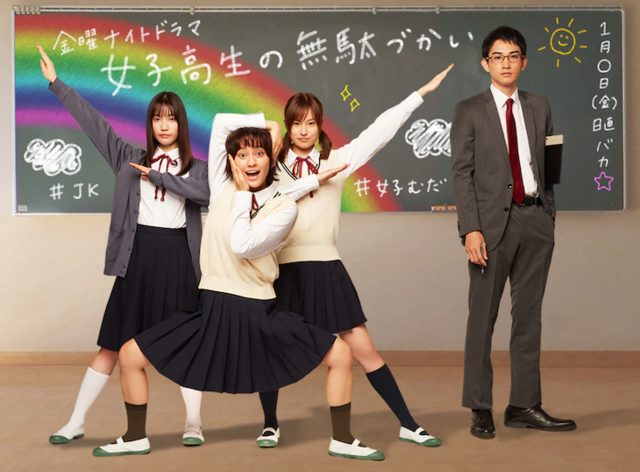 (Fonte: Comic Natalie)
---
Walker_n_Warlock aka Rah Walker é redatora da Crunchyroll.pt e estudante de Letras da UNICAMP. Adora a lingua japonesa, livros, mangás e acima de tudo, louca por Detective Conan, então cuidado pra não falar sobre isso caso não queira um discurso de 2h sobre. Poderá encontrá-la surtando em algum canto do twitter (@RahWalker_) com facilidade.
.