Der 24. Conan-Film wird am 17. April 2020 in Japan erscheinen.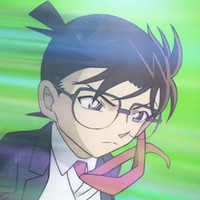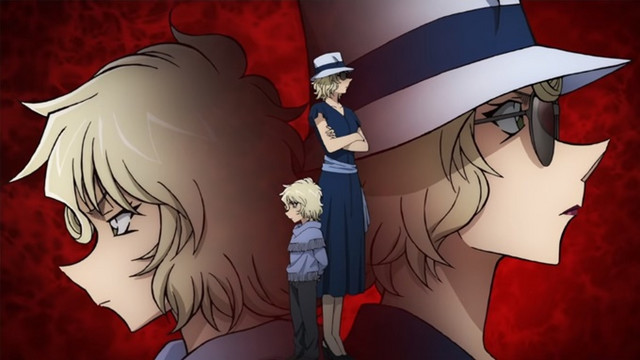 Nach dem Teaser-Visual und der Ankündigung des Release-Termins hat die offizielle Website der Detektiv-Conan-Spielfilmreihe nun auch einen 30-Sekunden-Teaser-Trailer für ihren bevorstehenden 24. Film Detektiv Conan: The Scarlet Bullet veröffentlicht.
Wie auch beim 23. Film führt Chika Nagaoka (Uta no Prince-sama The Movie: Maji Love Kingdom) beim 24. Leinwandabenteuer des kleinen Detektivs Regie. Der fertige Film soll schon am 17. April 2020 in Japan erscheinen.
Darüber hinaus wird auch das verbotene Bild der vier Mitglieder der Akai-Familie enthüllt, die ihre gegenwärtige Existenz in der Geschichte bis dato voreinander verborgen hielten.
#赤井ファミリー の #禁断の家族写真 を公開‼️

世界を射抜く危険な一家
引き裂かれた"運命"が、動き出すー

このビジュアルが使用されたチラシは、12月6日(金)より順次全国の映画館で掲出されます✨
一部、公式サイトでしか読めない情報も????#赤井秀一 #羽田秀吉 #世良真純 #メアリー pic.twitter.com/j984ezjgyP

— 劇場版名探偵コナン【公式】 (@conan_movie) December 5, 2019
Die Geschichte spielt in Tokyo. Das weltgrößte Sport-Festival "WSG: World Sports Games", das nur alle vier Jahre stattfindet, steht kurz bevor. Dort wird auch bekannt gegeben, dass der weltweit erste "vakuum-supraleitende-lineare" Zug anlässlich seiner Eröffnungsfeier von Nagoya nach Tokyo fahren wird. Anschließend werden die prominenten Sponsoren der Veranstaltung vom Partyort entführt. Shuichi Akai überwacht den Vorfall und das FBI wartet auf seine Anweisung. Unterdessen findet Conan einen Zusammenhang zwischen dieser Entführung und einer Entführung, welche vor 15 Jahren in Boston stattfand und ebenfalls vom FBI untersucht wurde. Ist das nur ein Zufall? Was wird in Tokyo passieren, wo sich während des Festivals Menschen aus der ganzen Welt treffen?
劇場版名探偵コナン第24弾のタイトル決定‼️

????『名探偵コナン #緋色の弾丸 』
2020年4月17日(金)公開!#赤井ファミリー が集結したポスターも発表されました!

そして、明日5日(木)10時に、特報映像を解禁✨お楽しみに????

▶︎ https://t.co/0GceFyeQI7 pic.twitter.com/pBN93UpHpI

— 劇場版名探偵コナン【公式】 (@conan_movie) December 4, 2019
---
Quelle: "Detektiv Conan: The Scarlet Bullet" offizielle Webseite / Twitter
©2020 Gosho Aoyama/Detective Conan Production Committee