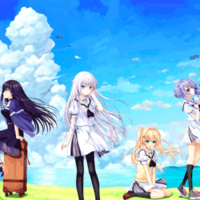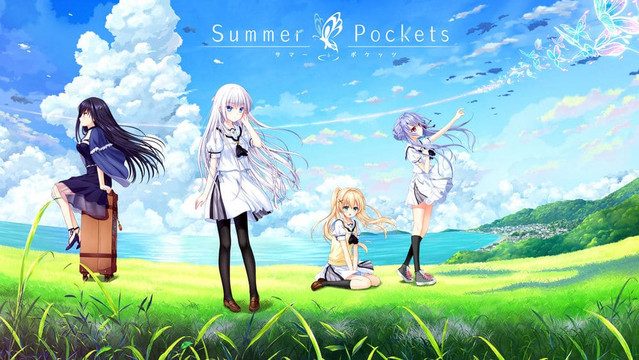 Desde Visual Art's/Key han anunciado que la versión en inglés de su visual novel Summer Pockets se ha retrasado y no llegará este año como estaba previsto, sino que lo hará a inicios de 2020.
El juego se lanzaba originalmente para PC en junio de 2018 en Japón y su versión de Switch llegaba el 20 de junio al país. También hay una versión para smartphones disponible.
Jun Maeda es el responsable del concepto original de la historia, mientras que Na-Ga (Angel Beats!, Little Busters!, Charlotte), Tsubasa Izumi y Yunon Nagayama (Angel Beats!) son responsables de las ilustraciones originales. Yu Niijima (Majo Koi Nikki), Kai (Clannad, Rewrite) y Hasama (Tokyo Babel, Kimi to Kanojo to Kanojo no Koi.) han escrito la historia. Maeda compuso la música junto a Shinji Orito (Angel Beats! Harmonia), Donmaru (planetarian, Little Busters!) y Tomohiro Takeshita (planetarian, Angel Beats! Harmonia).
La historia nos traslada a la pacífica isla de Torishirojima, en el mar interior de Seto, un lugar con apenas unos 2,000 habitantes. Allí conocemos a Hairi Takahara, un joven habitante de la isla pero que no nació en ella y que se crio en un ambiente urbano, aunque por cierto desagradable incidente y tras la reciente muerte de su abuela, llega a la isla para ocuparse de sus cosas. Una vez llega a la isla, Hairi conoce a cuatro chicas que serán el núcleo de la historia: Shiroha Naruse, quien ha olvidado sus vacaciones de verano; Ao Sorakado, que investiga las leyendas de la isla; Kamome Kushima, una chica de clase alta que busca un barco pirata; y Tsumugi Wenders, una joven que intenta descubrirse a sí misma.
Fuente: ANN