"PriPara" franchise will begin an idol audition in Thailand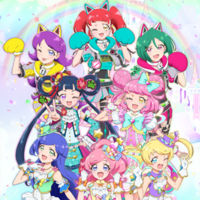 The official website for the TV anime Kiratto Pri☆Chan is updated with a new key visual for its upcoming third season that will start airing in April 2020. In addition to the members of its two main idol groups, Miracle Kirats and Meltic Star, the visual unveils two new idol characters. According to the description on the site, the two are the human forms of the groups' mascot characters, Kirats' "KiraCHU" and Meltic's "Melupan."
The story of the TV anime third season begins as Kira-juku, where Mirai and other main charcaters live, is turned into "Pri☆Chan Land," a VR (Virtual) amusement park. Furthermore, Eve, a mysterious girl who is the president of Kagayaki Corporation that operates the park, announces to hold "Princess Cup," a competition to choose the next generation top Pri☆chan idols. Using the new item "Pritama Go" to train their mascots, Mirai and others will work together to win the tournament and to become the "Illuminage Queen."
Third season key visual: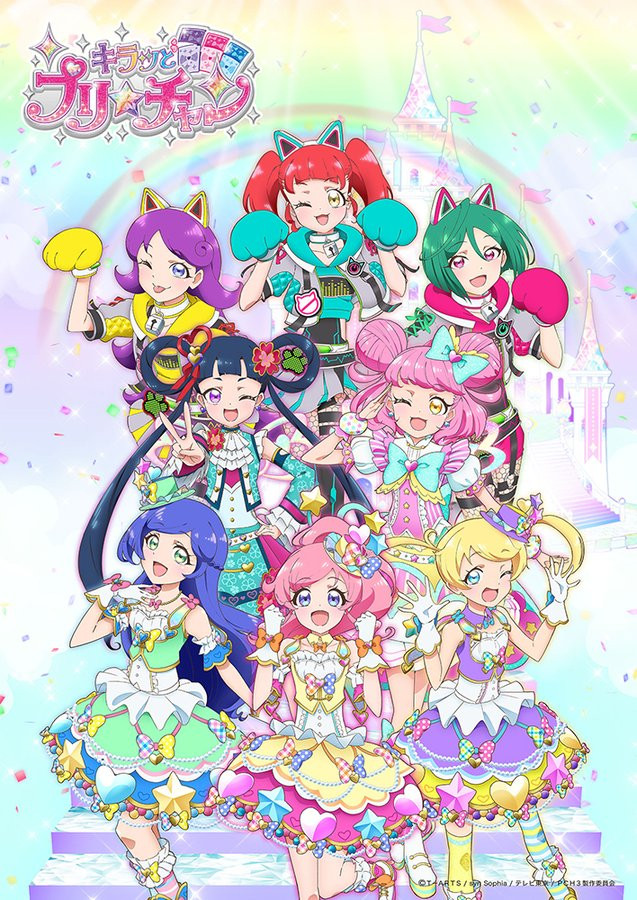 【シーズン3やってみた!】
2020年4月放送スタート『キラッとプリ☆チャン』シーズン3のキービジュアルが完成しました!
ある日キラ宿がVR遊園地「プリ☆チャンランド」になっちゃった!?みらいたちはここで「イルミナージュクイーン」を目指します✨
くわしくは>https://t.co/pfhVbkwzzo#prichan pic.twitter.com/Az3cMBe9GH

— アニメ「キラッとプリ☆チャン」公式アカウント (@prichan_PR) January 16, 2020
シーズン3に新登場するこの2人。実はミラクル☆キラッツのマスコット「キラッCHU」とメルティックスターのマスコット「メルパン」がアイドルになった姿なのです!
2人はどんな風に成長していくのか?そして「イルミナージュクイーン」の称号は誰の手に…?!
オンエアーをお楽しみに♡#prichan pic.twitter.com/nhecBy7aje

— アニメ「キラッとプリ☆チャン」公式アカウント (@prichan_PR) January 16, 2020
---
Following the very successful PriPara series and its direct sequel Idol Time PriPara, the sixth installment of the Pretty TV anime series, Kiratto Pri☆Chan has been aired on TV Tokyo and its affiliates in Japan since April 2018. Its story is set in a world where girls can be "Pri☆Chan Idol" by producing their own streaming channels using "Pri☆Chan System."
First season key visual: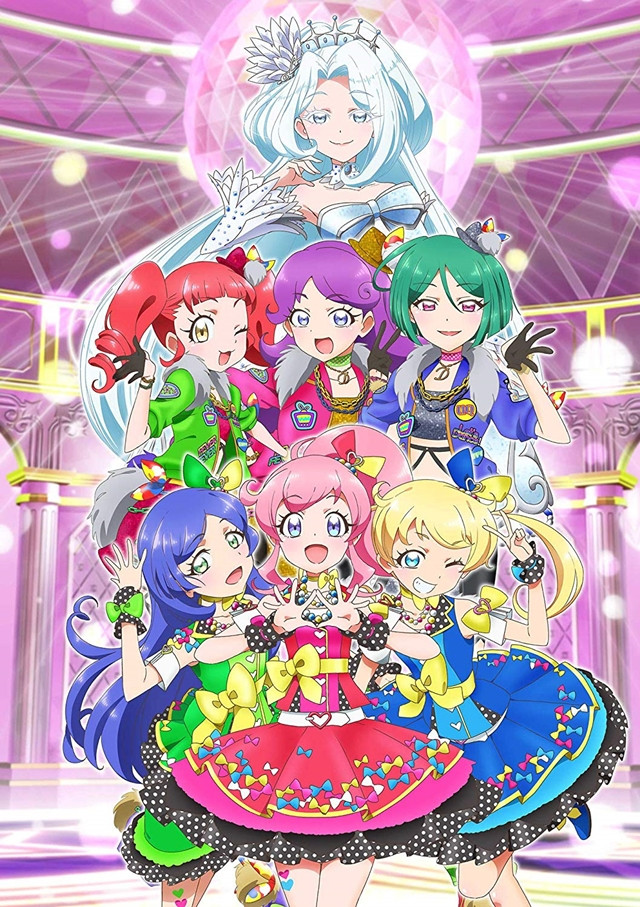 Second season key visual: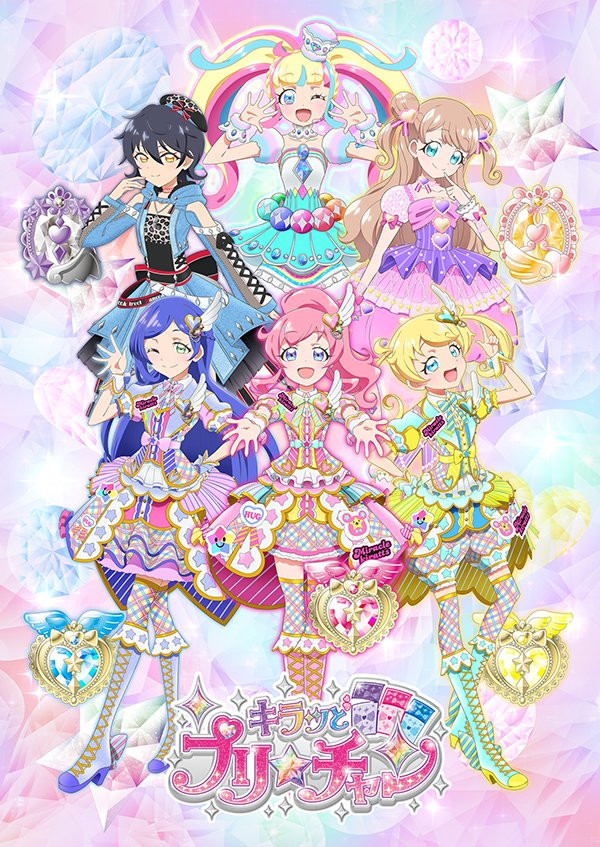 TV anime "Kiratto Pri☆Chan" main staff:
Director: Ikehata Hiroshi (Robot Girl Z, Magical Circle Guru Guru)
Series Composition: Kazuho Hyodou (Himegoto, ReLIFE)
Character Designer: Hajime Mitsuda (AKIBA'S TRIP)
Music: Tatsuya Kato (Free!, Love Live! Sunshine!!)
Anime Production: Tatsunoko Production, Dongwoo A & E
Main voice cast:
Mirai Momoyama: Koko Hayashi (Run Girls, Run! member/Ayumi Hayashi in Wake Up, Girls! New Chapter)
Emo Moegi: Miyu Kubota (i☆Ris member/Sophy Hojo in Pripara)
Rinka Aoba: Nanami Atsugi (Run Girls, Run! member/Itsuka Atsugi in Wake Up, Girls! New Chapter)
Anna Akagi: Yu Serizawa (i☆Ris member/Mirei Minami in Pripara)
Sara Midorikawa: Yuki Wakai (i☆Ris member/Reona West in Pripara)
Mel Shido: Yuuka Morishima (Run Girls, Run! member/Otome Morishima in Wake Up, Girls! New Chapter)
Anju Shiratio: Suzuko Mimori (Umi Sonoda in Love Live!)
Maria Kanamori: Himika Akaneya (Laala Manaka in PriPara)
Suzu Kurokawa: Sora Tokui (Nico Yazawa in Love Live!)
Dia / Dia Nijinosaki: Riko Sasaki (Poporon in Dropkick on My Devil!)
---
Meanwhile, the PriPara franchise is scheduled to hold an open audition to find new idols in Thailand in cooperation with local partner companies. The PriPara TV anime has been airng in Taiwan, Hong Kong, China, and Korea,
プリパラ:タイに進出 アイドル発掘オーディションプロジェクト実施へ https://t.co/tNk7noxwLq

— MANTANWEB (まんたんウェブ) (@mantanweb) January 16, 2020
---
Source: TV anime "Kiratto Pri☆Chan" official Twitter, Mantan Web
© T-ARTS/syn Sophia/TV Tokyo/PCH Production Committee