The classic series will be returning for a short run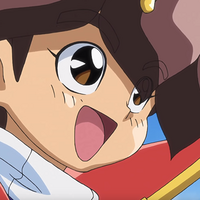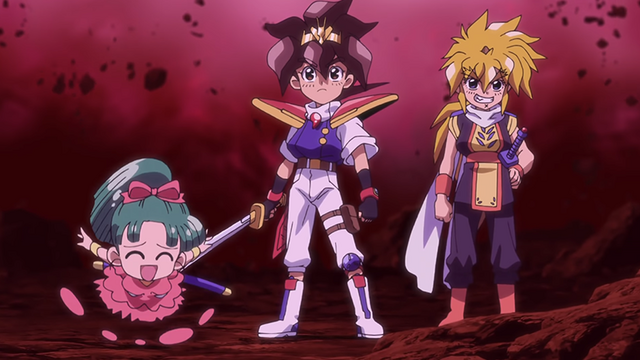 Adorable mecha series Mashin Hero Wataru is preparing to ride again after more than three decades, and the original cast is along for the ride!
First aired in 1988, the fantasy/mecha series from Sunrise sent normal boy Wataru to the platformer-esque world of Soukaizan. Together with his new friends and his trusty robot Ryujinmaru, Wataru fights his way to the top of the world to free it from evil. The new series, subtitled Ryujinmaru of the Seven Souls, will see Wataru returning to reassemble the divided spirit of his Mashin and uncover the secret of a mirror world that has appeared below Soukaizan.
The official Twitter account for the revival series has announced that five of the original cast members will be reprising their roles: Mayumi Tanaka returns as Wataru, with Megumi Hayashibara as Himiko, Tomomichi Nishimura as Shibaraku, Kazue Ikura as Toraoh, and Tessho Genda as Ryujinmaru.
However, fans looking forward to a long trip with the returning heroes may be a little surprised. It's also been announced that the new project will (at least for now) total up to nine episodes. The first four will premiere every other week starting April 10, with the remaining five airing in September.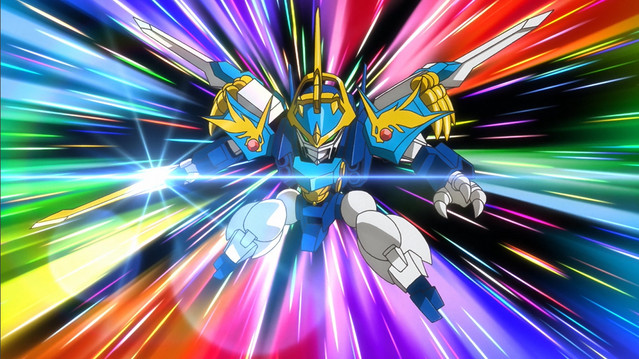 Fortunately, the nine episodes will apparently not be the beginning and end of Wataru's new story. Tamashii Nation will be working with Yatate Bunko, Hobby Japan, and Corocoro Comic to create prose and visual spinoffs for the new story.
Mashin Hero Wataru: Ryujinmaru of the Seven Souls premieres April 10. Meanwhile, the Tamashii Nation YouTube channel is showing episodes of the original series.
Source: Otakomu.jp