Its second season is also set to premiere on April 4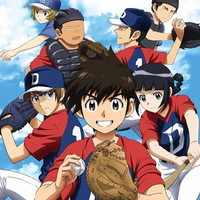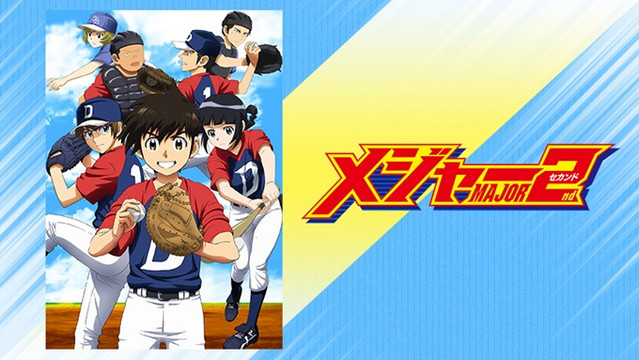 As widely reported, the 92nd National High School Baseball Invitational Tournament, which was scheduled to be held at Hanshin Koshien Stadium in Hyogo Prefecture for 13 days from March 19, was formally canceled in light of the spread of the new coronavirus.
The NHK Anime World website announced today that the first season of the TV anime MAJOR 2nd will be rebroadcasted on NHK General TV instead of the high school baseball broadcast from March 19. The first season's 25 episodes were aired on NHK Educational TV from April to September 2018, and its second season is already set to premiere on the same station on April 4, 2020.
"MAJOR 2nd" 1st season rebroadcasting schedule:
13:05 - 14:55, March 19: 1st-4th episodes
13:05 - 14:45, March 20: 5th-8th episodes
13:50 - 14:40, March 21: 9th & 10th episodes
13:05 - 14:45, March 22: 11th-14th episodes
*The following schedule will be added as soon as it is decided.
【メジャーセカンド 総合テレビで一挙再放送】
選抜高校野球の中止を受け、総合テレビでは #メジャーセカンド 第1シリーズ全25話を19日(木)より再放送いたします。
4月からEテレで最新シリーズも始まりますが、少しでもお子さんたちに楽しんでいただければ幸いですm(_ _)mhttps://t.co/dJ5zOwneSu

— NHKアニメ (@nhk_animeworld) March 13, 2020
---
The 25-episode first season of MAJOR 2nd is available on Crunchyroll to its members worldwide except Asia.
1st season key visual: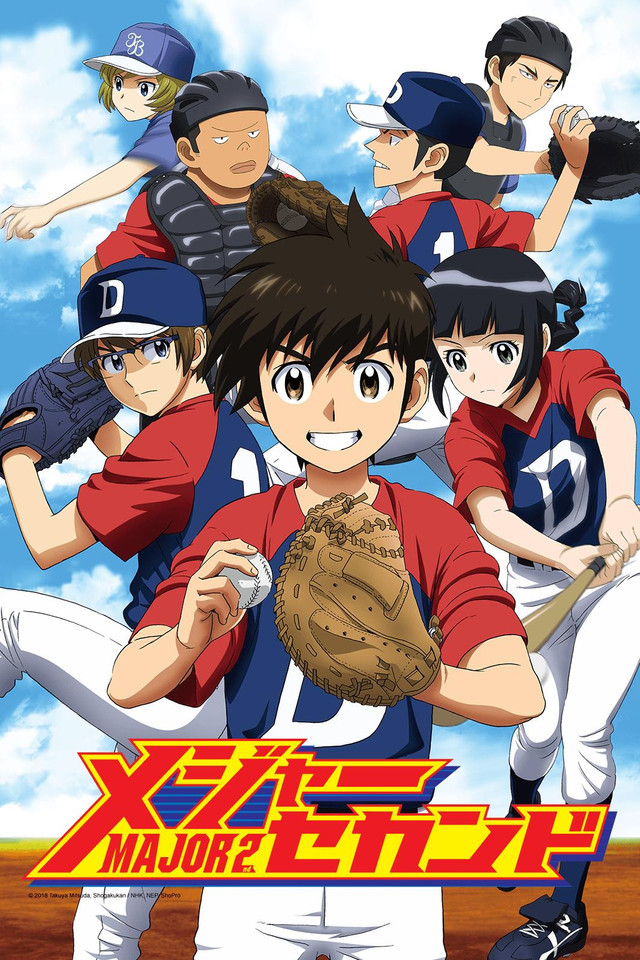 Synopsis:
Shigeno Daigo is an elementary school student whose father, Goro, is a professional baseball player. Inspired by his father, who was once a Major League player, Daigo started playing baseball with the Mifune Dolphins, a youth league team. He was unable to live up to the expectations of being the son of a professional, however, and quit baseball after less than a year. Then, in the spring of his sixth-grade year, Daigo's school welcomes a transfer student who's just returned from America. The transfer student is Sato Hikaru, and it turns out his father is Sato Toshiya, a former Major League player and Goro's close friend. The fate of these two young men begins to move forward!
1st season main staff:
Director: Ayumu Watanabe (Mysterious Girlfriend X, If Her Flag Breaks)
Screenplay: Michihiro Tsuchiya, Kenji Konuta, Mitsuyo Suenaga, Kenichi Yamashita
Character Designer: Kenichi Onuki (MAJOR, Gundam Build Fighters)
Music: Kotaro Nakagawa (Code Geass: Lelouch of the Rebellion)
Production: NHK Enterprise
Production/Copyright: NHK, Shogakukan Sueisha Production
---
Source: NHK Anime World
© Takuya Mitsuda, Shogakukan/NHK, NEP, Shopro