The ongoing TV anime series "ARP Backstage Pass" is streamed on Crunchyroll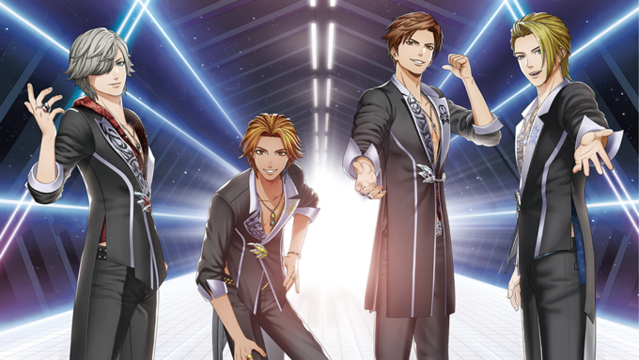 The official website for the four-member AR dance vocal unit ARP (Artists Republic performers) has started streaming a ten-minute all-song PV for their fifth album "KICK the BEST" to be released on April 1, 2020. The clip includes the members' comments recorded in the web radio program "Amazing Radio Performers on the Web" streamed on LINE LIVE on March 14.
"AR performers" is a virtual idol project to realize the ultimate sense of presence using advanced AR technology. The unit ARP was formed by Shinji, Leon, and the two members of the in-unit Rebel Cross, Daiya and Rage, in 2016. They have signed to avex (both in the story and the real) and have performed in concerts using a holographic screen.
This album "KICK the BEST" can be called as the compilation of their "KICK A ' LIVE" series that began in 2018. In addition to "Burn it up," the theme song for the TV anime ARP Backstage Pass, which started broadcasting in Japan on January 13, 2020, it contains many songs that symbolize their current style and is suitable as an introduction of the AR idol unit.
Song list:
1. "Paradise" (2019 ver.)
2. "Blood-D"
3. "My deaR"
4. "Hoshinaki Yoru no Serenade" (2020 ver.)
5. "It's Show Time!" (2019 ver.)
6. "Dopamine" (2020 ver.)
7. "Shake!!"
8. "Unmeiron"
9. "Burn it up"
10. "Dive into Love"
11. "Raise Your Flag"
12. "We Rock!!"
13. "BlacK Sapphire"
14. "Celebrate Good Time"
15. "The World Is Mine" (A Cappella ver. from 'KICK A'LIVE3')
"Burn it up" TV size version MV:
"KICK the BEST" CD jacket: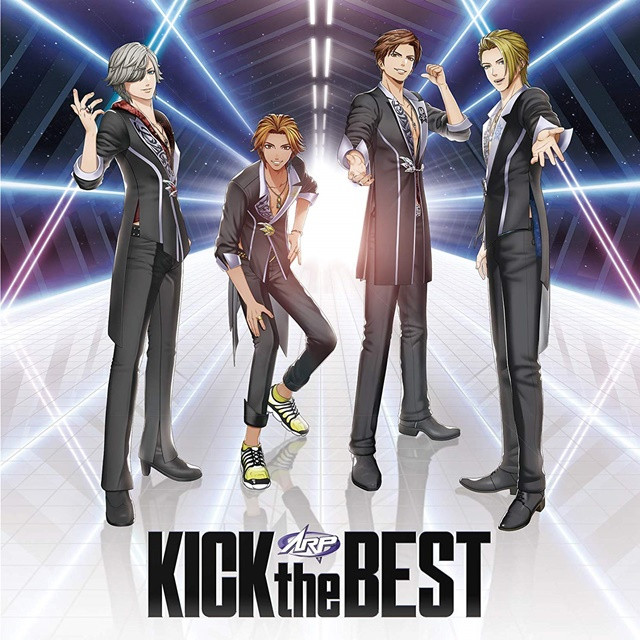 ---
The TV anime ARP Backstage Pass, focusing on the four members' school life and traces of their past and revealing why and how they decided to perform on the stage, premiered in Japan on January 13, 2020, and has been simulcast on Crunchyroll to its members in North America, Central America, South America, Europe, Africa, Oceania, and the Middle East.
Synopsis:
ARP: A 4-member dance and vocal group created by the latest AR technology. This popular group got their start with Avex, and are unique for their interactive concerts which combine highly-skilled song and dance routines with a format that changes based on how much the fans are cheering them on. And now, you can follow their rise to glory in the new anime, ARP Backstage Pass!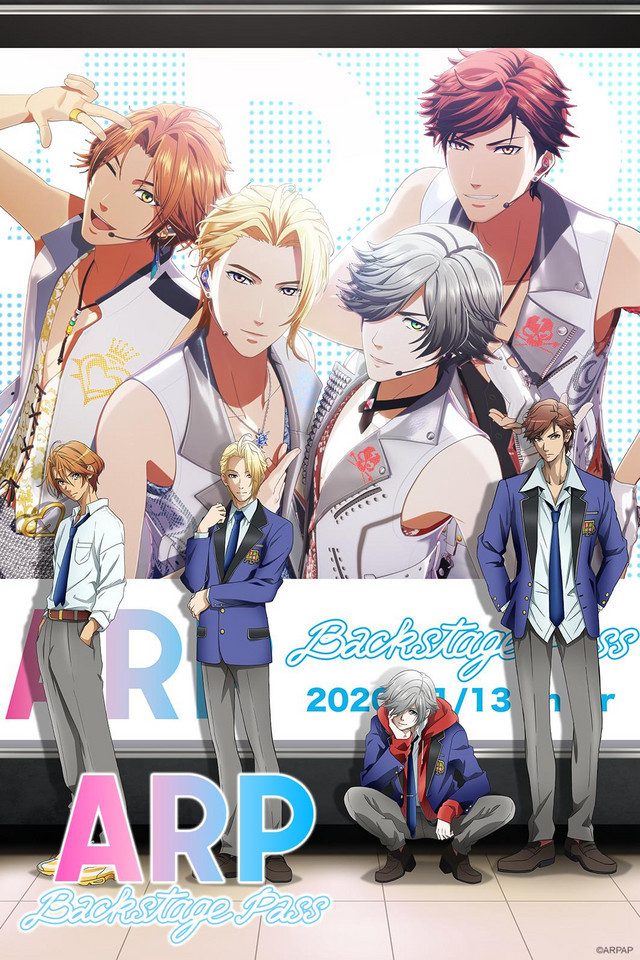 ---
Source: ARP official website
©YUKE'S Co.,LTD.
©ARP
©avex