Live-action drama lifts the curtain on its fantastical visuals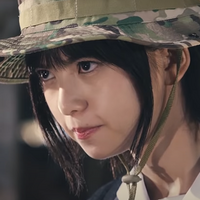 One of the most essential parts of Keep Your Hands off Eizouken! is the dream world Asakusa and Mizusaki create as they work. As the live-action adaptation brings these flights of fancy to life in its own way, a new YouTube series deconstructs some of the bigger effects episode by episode.
Episode 2 takes a look at two scenes from the most recent installment. First is a quick breakdown of Mizusaki's pencil-sketch fantasy for the Eizouken's club room set-up. Then we go on to Asakusa taking flight in her propeller skirt. The video covers the creation of the rig, the compositing of real and CG elements, Asuka Saito's wire-work, and related exterior shots.
Last week, the YouTube series took us behind the scenes to show us how Kairi, the flying pod from the show's first dream sequence, was reimagined for the new show.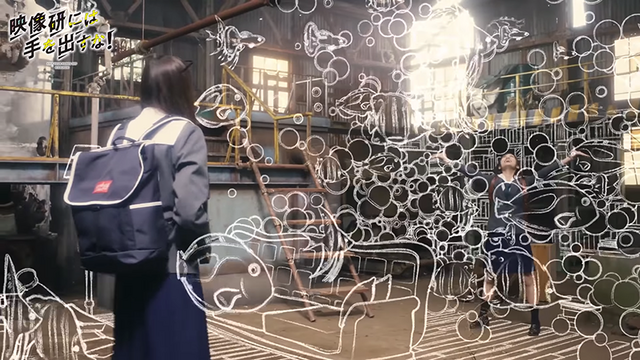 The six-episode live-action adaptation of Keep Your Hands off Eizouken! stars Asuka Saito, Minami Umezawa, and Mizuki Yamashita (all of Nogizaka46) as Midori Asakusa, Sayaka Kanamori, and Tsubame Mizusaki. The series premiered April 5 as part of MBS's midnight programming block Daramaism, and is schedule to run for six episodes total. The premiere of the film adaptation, featuring the same staff and cast, has been delayed due to social distancing measures. A new premiere date will be announced as soon as it has been decided.
>> Keep Your Hands off Eizouken! Live-Action Drama Website
Source: Anime! Anime!