Saori Hayami joins the voice of the main heroine Hana's mother Tsuki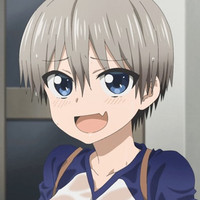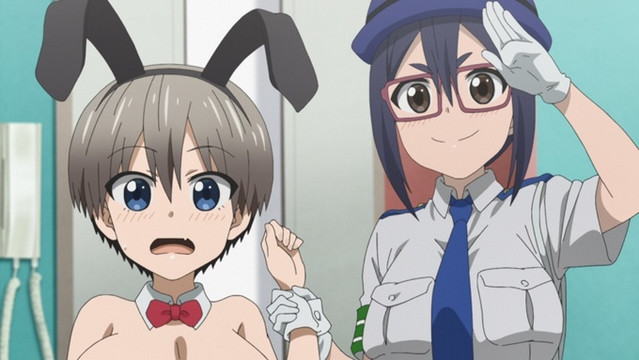 The official website for the upcoming TV anime adaptation of Take's comedy manga series Uzaki-chan wa Asobitai! / Uzaki-chan Wants to Hang Out! has started streaming a 110-second third PV announcing its July 10 premiere in Japan and introducing its OP theme song "Nadamesukashi Negotiation" by Kano and Uzaki-chan (CV: Naomi Ozora).
After posting several "Uttatemita" performance videos on Nico Nico that were viewed over 25 million times in total, Kano made her professional singer debut from Warner Entertainment Japan with the OP theme for the TV anime Wish Upon the Pleiades OP in May 2015. Since then, she has performed theme songs for various anime series, such as Heavy Object (2015), Alderamin on the Sky (2016), Is It Wrong to Try to Pick Up Girls in a Dungeon?: Sword Oratoria (2017), Jikken-hin Kazoku: Creatures Family Days (2018), Voice of Fox (2018), and Azur Lane (2019).
3rd PV:
Message from Kano:
"Hello to all of you, both newcomers and everyone who have supported me! I'm Kano, and I sing 'Nadamesukashi Negotiation,' the opening theme song for the TV anime 'Uzaki-chan wa Asobitai!," along with Uzaki-chan. It's a very catchy song with a very wacky feeling that becomes addictive, and I can't stop repeating it. I'm hoping it will become a habit for you as well as the main anime. Thank you!"
\オープニングテーマ情報ッス!/

オープニングテーマは鹿乃さんと宇崎ちゃんが歌う、
「なだめスかし Negotiation」!
とっても賑やかでウザカワな曲は、PV第3弾でチェックしてくださいね>▽<

▼鹿乃さんからのコメントはこちらをチェック!▼https://t.co/VkPOeSztsR#宇崎ちゃん pic.twitter.com/d9ikBMdh2t

— 「宇崎ちゃんは遊びたい!」公式 (@uzakichan_asobi) June 9, 2020
Also, Saori Hayami (Ayase Aragaki in Oreimo) is confirmed to voice the main heroine Hana Uzaki's 43-year-old mother Tsuki. She looks much younger than her real age, and her personality is the opposite of her daughter's, gracious and soft-spoken.
\キャラクター&CV情報ッス❢/

宇崎 月 CV:早見沙織
宇崎 花の母親。43歳。年齢からは想像できない若々しい見た目をしている。性格は娘と正反対で、品がよく物腰が柔らかい。

▼早見沙織さんからのコメントはこちらをチェック!▼https://t.co/HQAVcqSabi#宇崎ちゃん pic.twitter.com/108ffuGjPH

— 「宇崎ちゃんは遊びたい!」公式 (@uzakichan_asobi) June 9, 2020
---
The adaptation is directed by Kazuya Miura (Kemono Michi: Rise Up), alongside series composition writer Takashi Aoshima (Didn't I Say to Make My Abilities Average in the Next Life?!) and character designer Manabu Kurihara (Tokyo Ghoul PINTO). ENGI works on its second TV anime work following Kemono Michi: Rise Up.
Key visual: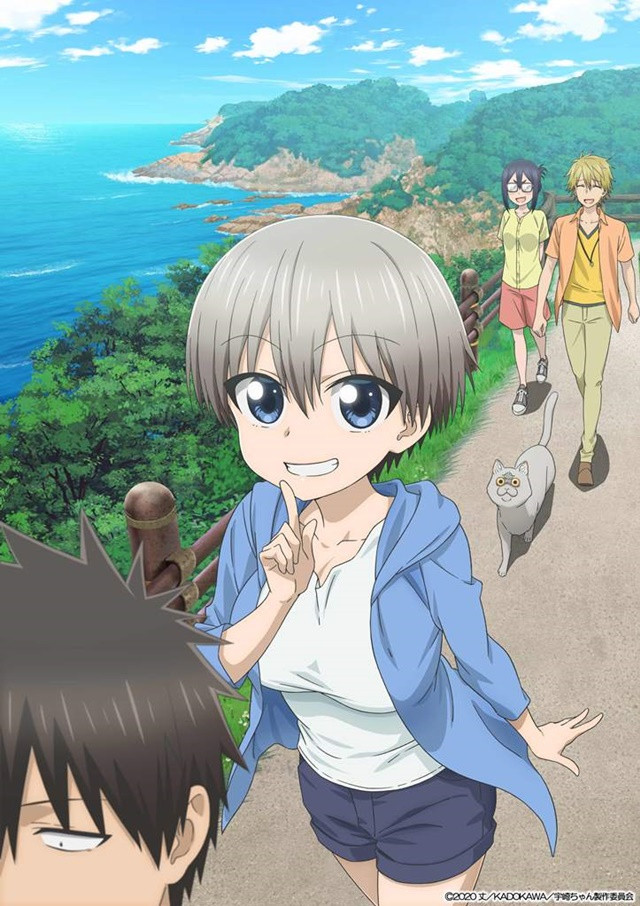 Main voice cast:
Hana Uzaki: Naomi Ozora (Inari Fushimi in Inari, Konkon, Koi Iroha)
Shinichi Sakurai: Kenji Akabane (The Producer in The [email protected])
Ami Asai: Ayana Taketatsu (Leafa in Sword Art Online)
Itsuhito Sakaki: Tomoya Takagi (Atsushi in Bungo and Alchemist -Gears of Judgement-)
Akihiko Asai: Yosuke Akimoto (Master Asia in Mobile Fighter G Gundam)
---
Source: TV anime "Uzaki-chan Wants to Hang Out!" official website / Twitter
(c)2020 Take/KADOKAWA/Uzaki Project