The next show "SPARE BIKE Chapter -Heroes-" is, however, canceled due to COVID-19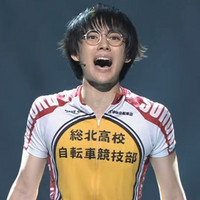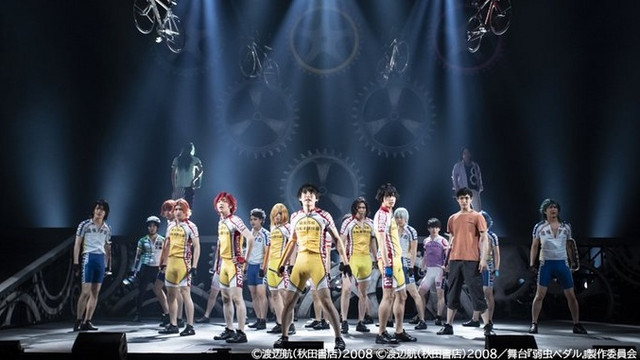 Today on the release day of its DVD and Blu-ray in Japan, Marvelous posted a four-minute digest clip from Yowamushi Pedal the New Inter-high series FINAL: POWER OF BIKE, the latest 14th show of the stage play adaptation project based on Wataru Watanabe's road bicycle racing-themed manga. In addition to the cast members' passionate performances on the stage, the video also includes the behind-the-scenes footage to show how they prepared for the play.
The Yowamushi Pedal stage plays written/directed by Shatner Nishida was launched in 2012 and has been received as one of the most successful so-called "2.5 Dimensional" plays. POWER OF BIKE was performed at Tennozu The Galaxy Theater in Tokyo from February 21 to 23, 2020, then at Mielparque Hall in Osaka from February 27 to 29. It received overwhelming responses from the audience and became one of the turning points of the stage play series.
Key visual: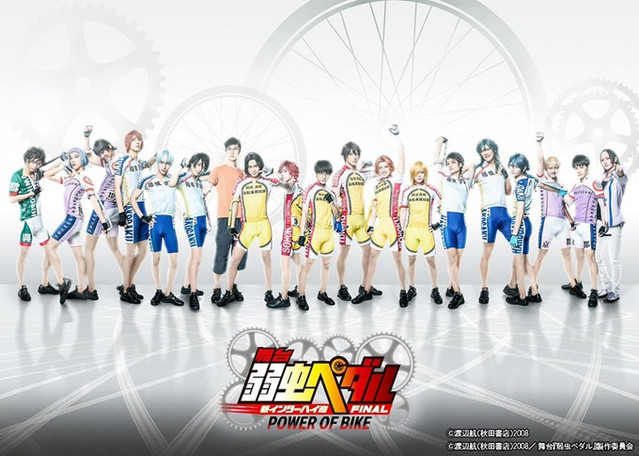 ---
However, the next 15th show Stage Play Yowamushi Pedal: SPARE BIKE Chapter -Heroes- is canceled due to the ongoing COVID-19 outbreak.
The play based on the manga's spin-off series Yowamushi Pedal: Spare Bike was scheduled to be performed at Tennozu The Galaxy Theater in Tokyo from July 7 to 12, 2020, then at Mankai Namikiri Hall in Osaka on July 18 and 19. The refund of the tickets for all 14 performances will be accepted until July 10.
【重要なお知らせ】
舞台『弱虫ペダル』SPARE BIKE篇~Heroes~は、上演に向けて準備を進めて参りましたが、製作委員会で協議した結果、全公演中止を決定いたしました。
詳細はこちらをご覧ください。https://t.co/P4uFZ4sD1t

公演を楽しみにお待ちいただいていた皆様に深くお詫び申し上げます。

— 舞台『弱虫ペダル』 (@y_pedalstage) June 2, 2020
Illustration key visual drawn by the manga author:
---
Source: Marvelous official YouTube channel, press release
© WATARU WATANABE (Akitashoten)2008
© WATARU WATANABE (Akitashoten)2008/Yowamushi Pedal Stage Project