Her official logo is also revealed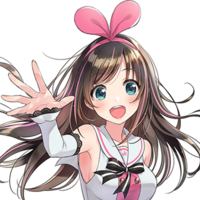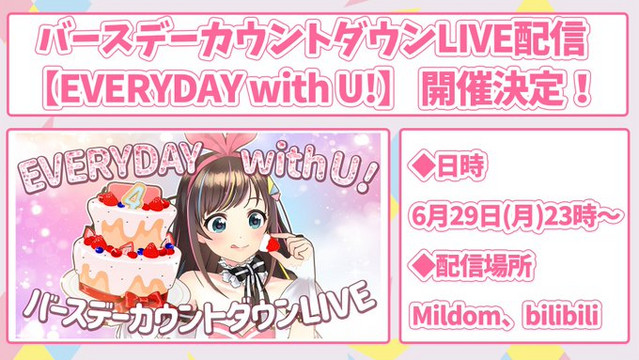 The internationally famous virtual YouTuber Kizuna AI will live-stream her birthday countdown program "EVERYDAY with U!" on Mildom and bilibili from 23:00 on June 29 (JST) / 07:00 on June 29 (PT). After the live-streaming, it will be also available on YouTube.
She was born with a mission "I want to connect with you" on June 30, 2016. Since then, she has expanded her activities in various fields, such as video streaming on her own YouTube channel "A.I. Channel" and "A.I. Games," live concerts, and appearances at music festivals and TV shows.
For her fourth birthday on Tuesday, June 30, Kizuna AI wants to spend the special day together with everyone and celebrate the moment that she turns four years old. The live-streaming program will include her mini-concert and a secret plan using the 600,000 yen earned in her second birthday event. In addition, a time-limited pop-up store offering her fourth birthday items will also open at THE AKIHABARA CONTAiNER in Akihabara from June 30 to July 14.
Kizuna AI birthday Countdown Live "EVERYDAY with U!"
Date: 23:00 on June 29 (JST) / 07:00 on June 29 (PT)
Mildom LIVE - https://www.mildom.com/10817302
bilibili LIVE - https://live.bilibili.com/1485080
【お知らせ】
前からお知らせしていましたが...!✨

今年のお誕生日はカウントダウンLIVE配信やっちゃいます!
テーマは『EVERYDAY with U!』

6/29(月)23時スタート @ Mildom・bilibili

4歳を迎える瞬間を一緒に過ごしてくれたら嬉しいな????#KizunaAI #キズナアイが生まれた日2020 pic.twitter.com/08zIurSHL0

— Kizuna [email protected]/29バースデーカウントダウンLIVE配信 (@aichan_nel) June 23, 2020
アイちゃんのお誕生日まであと少し!
バースデーを記念して、「キズナアイ 4th Anniversary POP UP STORE」を開催します!

バースデー限定グッズがたくさんあります????

会期:2020年6月30日(火)~7月14日(火)
場所:THE AKIHABARA CONTAiNERhttps://t.co/G1ELPmT1ay#キズナアイが生まれた日2020 pic.twitter.com/11xbU2BrLh

— Kizuna AI株式会社 (@KizunaAIinc) June 23, 2020
---
Kizuna AI's official logo is also revealed: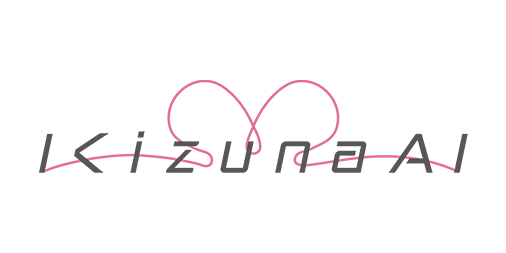 Kizuna AI: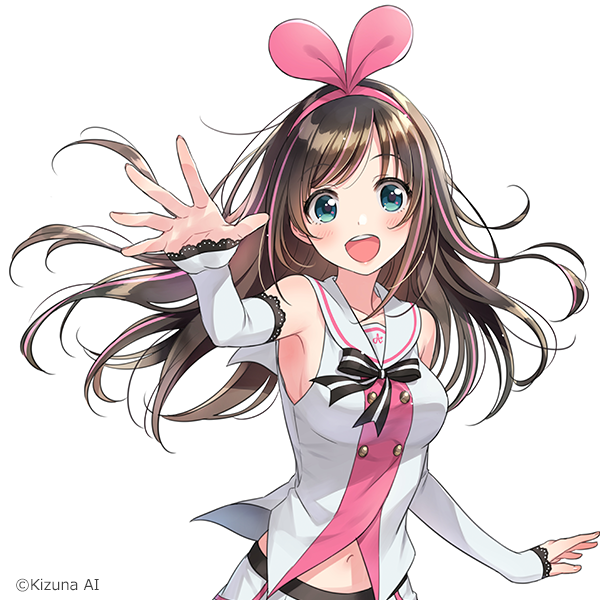 Kizuna AI's second birthday concert "AI Party! -Birthday with U-" (June 20, 2018):
---
Source: Kizuna AI official website / Twitter
© Kizuna AI