Necklaces, earrings, and more commemorate the upcoming two-film series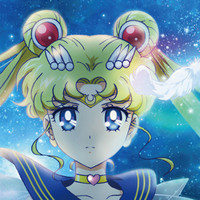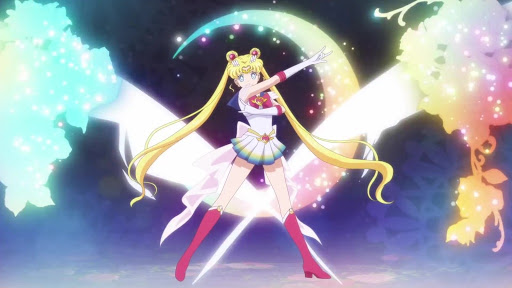 A new line of accessories based on the upcoming Sailor Moon Eternal is here to put a shine on your heart!
The goods hail from Bancolle!, Bandai's fashion collection, and feature wearables based on Sailor Moon, Sailor Chibi Moon, and the Outer Guardians. Each accessory features a heart and bow decorated with Swarovski crystals in the color scheme of its respective Guardian.
The designs are available as necklaces, earrings, bracelets, and rings: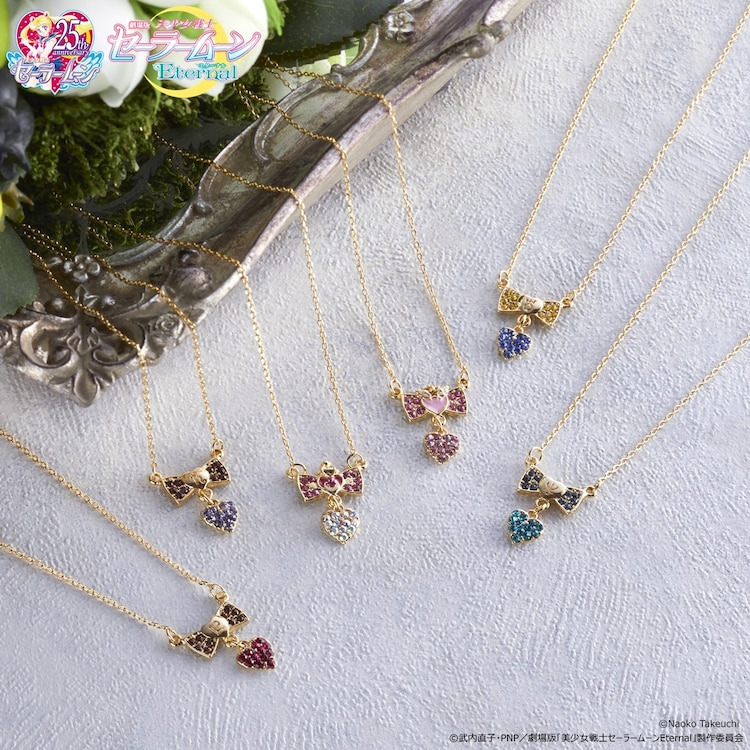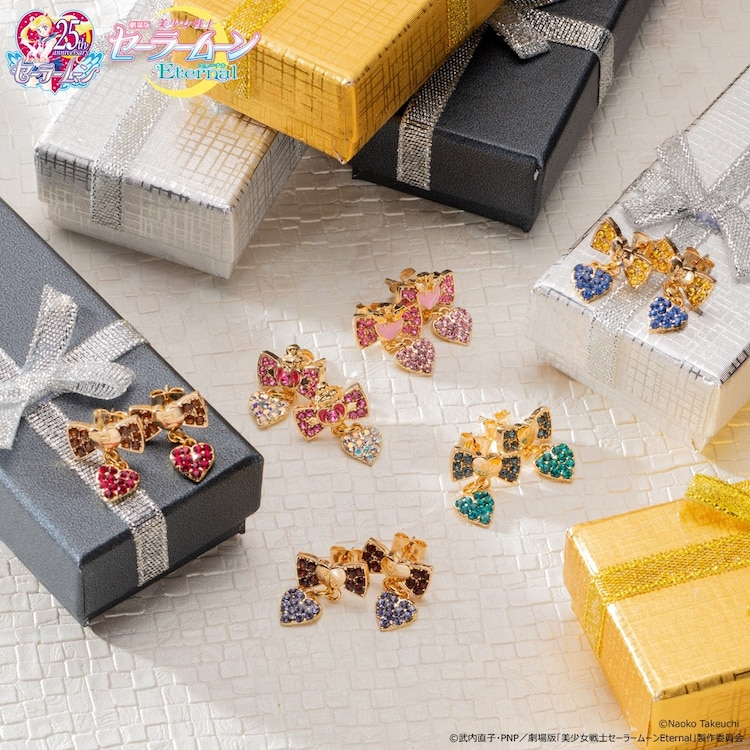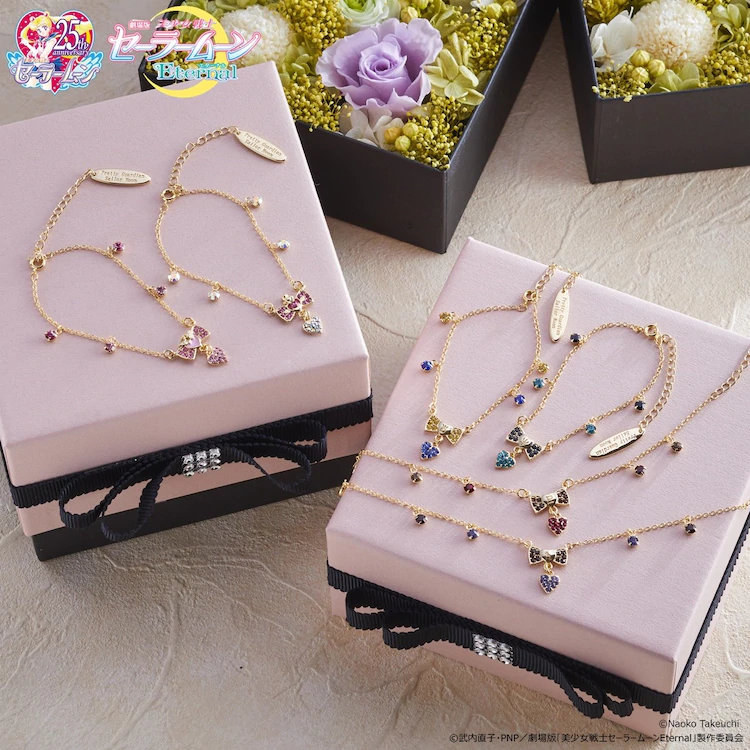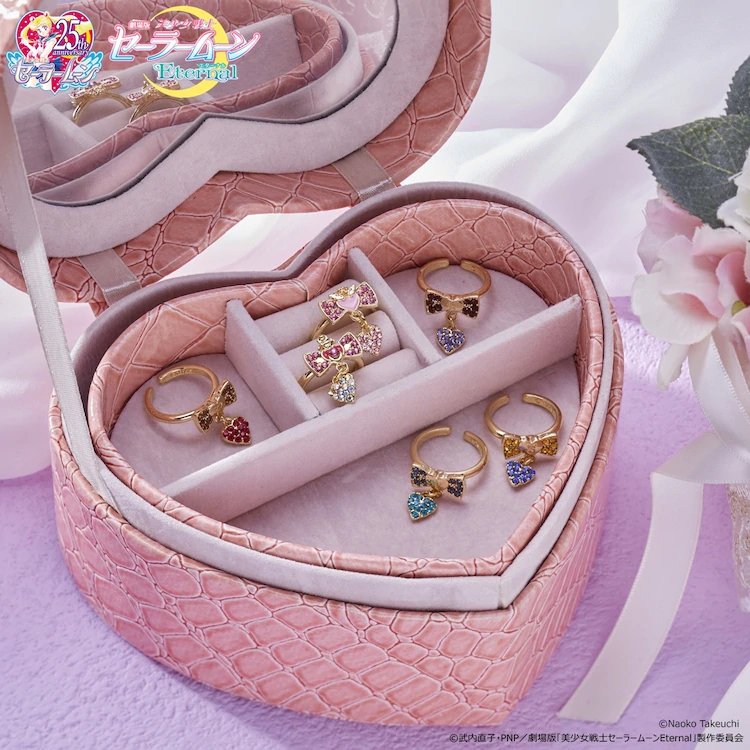 In addition, a pair of silver bracelets is on offer: one based on the Moon Kaleidoscope, the other on the Crisis Moon Compact: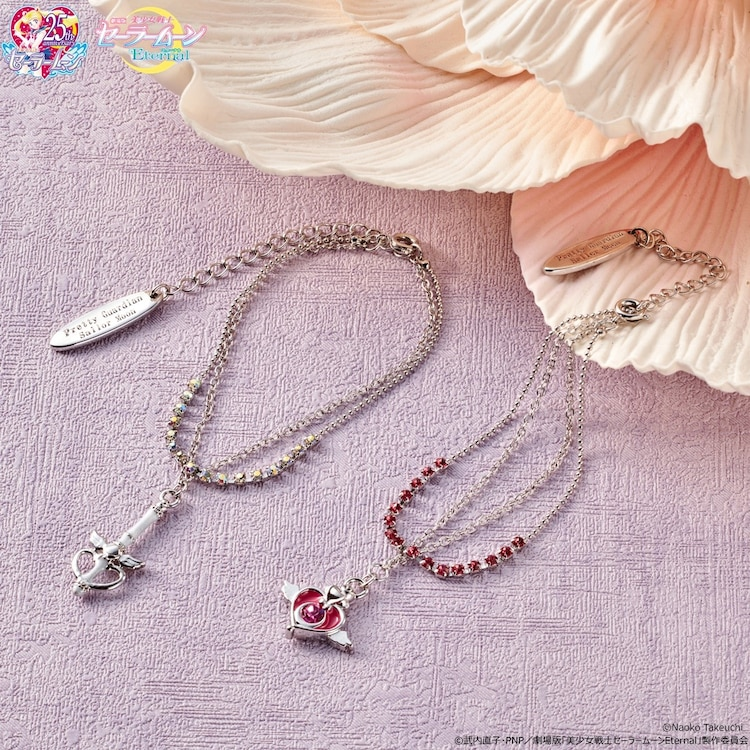 Pre-orders for the line are open until August 13, with orders expected to be delivered in October.
Both Sailor Moon Eternal films are due for release in 2021—on January 8 and February 11. The films will adapt the manga's Dead Moon arc, previously adapted as 1995's Sailor Moon SuperS.
>> Sailor Moon Eternal Fashion Goods
Source: Comic Natalie